highlights

Sunday, September 20, 2015


A truly unique experience awaits all attendees on Sunday for an unforgettable kick off to the Summit!
You will not want to miss this event at the renowned World War II Museum. Plan to schedule your arrival in New Orleans no later than 3:00 on Sunday to ensure you experience this unique program!
The FPDA-ISD Summit will kick off with a group visit to the National WWII Museum on Sunday evening. The Museum is now the top-rated tourist destination in New Orleans. Originally founded in 2000 as the D-Day Museum, The National WWII offers an unforgettable way to experience World War II—from industrial efforts on the Home Front to the combat experience of the American soldier abroad—and honor the generation that sacrificed so much to secure our freedom. Offering an impactful blend of sweeping narrative and poignant personal detail, the Museum offers the inside the story of the war: why it was fought, how it was won, and what it means today. This unforgettable visit will also feature for you a showing of the award-winning film, Beyond All Boundaries. This movie is a 4D journey through the war that changed the world. Narrated by executive producer Tom Hanks, Beyond All Boundaries features dazzling effects, CGI animation, multi-layered environments and first-person accounts from the trenches to the Home Front read by Brad Pitt, Tobey Maguire, Gary Sinise, Patricia Clarkson, Wendell Pierce and more.
Elements of Beyond All Boundaries may aggravate certain medical conditions. These elements include loud noises, flashing lights, fog effects and sudden chair movements. Stationary seating is available.
---
FPDA/ISD Golf Tournament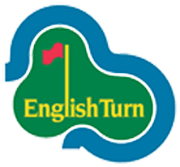 Tuesday, September 22, 2015
Depart hotel at 11:45

Only 8 miles from New Orleans CBD, English Turn Golf and Country Club is a tribute to the city's timeless elegance. English Turn is the perfect venue for those who wish to experience the pinnacle of New Orleans golf country club magnificence

English Turn's spectacular 43,000 square foot clubhouse recalls the grace and grandeur of one of Louisiana's legendary plantation homes.

Surrounded by romantic verandas, an expanse of green lawns and flowering gardens, the clubhouse offers members and their guests the very finest in New Orleans golf amenities and ambiance. The 18-hole championship New Orleans golf course is a fitting testimony to Jack Nicklaus's extraordinary reputation not only as a world-renowned player, but as a world-class course designer.
This Jack Nicklaus Signature Design, Par 72 Championship Golf Course presents a unique challenge to golfers of all skill levels. Every hole has an individual personality including numerous bunkers, large waste bunkers, plentiful grass depressions and mounds which line the sculpted fairways. The property was designed with meandering lakes surrounding the golf course giving a separation from the community and a magnificent Plantation Style Clubhouse making your visit at English Turn an unparalleled experience.

The Signature Course at English Turn was originally designed in 1988 for the New Orleans PGA Tour event, which was held at the facility until 2004 and in 2006 following Hurricane Katrina. The Inaugural event was the USF & G Classic in 1989 and the course proved to be a challenge for the PGA Tour with notoriously undulating greens, water in play on seventeen of the eighteen holes and the signature fifteenth Island Green. In Addition, the 18th Hole had been ranked the hardest hole on tour many times during the tournament tenure.
---
Spouse Hospitality
To help all of our spouses and companions connect in New Orleans, FPDA and ISD will host a hospitality room. Use it as a meeting place, or to get together to plan your day.


The Old Coffee Pot Cooking Class and Lunch
MONDAY, SEPTEMBER 21, 2015
SPOUSE / COMPANION EVENT
Depart from Hotel at 1:00 pm
Board a mini bus as we whisk you just six blocks away to The Old Coffee Pot, a famous New Orleans eatery! Not only has the Old Coffee Pot been a staple restaurant for over 100 years in the French Quarter, it was featured on the Food Network's hit traveling cooking show Diners, Drive-ins, and Dives with host Guy Fieri. Their Tastebud TopChef will demonstrate how to make the famous Fleur de lis Chicken, and a tasty combination of everything that Guy ate while he visited The Old Coffee Pot on Triple D. Dine in a relaxing atmosphere while learning some new cooking tips!
---
Tours Galore!
Tuesday Afternoon, September 22, 2015


Cajun Critters Swamp Tour
Depart hotel at 12:30 pm - 5:00 pm
New Orleans is a creation of the mighty Mississippi. Mysterious and complex, sensual yet spiritual, it overwhelms and beckons simultaneously. To understand its rhythm requires more than a saunter down Bourbon Street. Journeying upon the café-au-lait colored waterways surrounding the Crescent City will awaken the visitor to the Big Easy's character like nothing else can. Take a short ride to the Swamp Queen, a fully Coast Guard approved vessel. These bayous, marshes and swamps are the cornerstone of this city's heritage. Enjoy a memorable and relaxing two hours on the waterways and return to the hotel refreshed.


Taste of New Orleans Walking Tour
Depart hotel at 12:30 pm - 5:00 pm
Whether you've got one, two or three days in the Crescent City, start with the ultimate food tour. Walk and eat your way through the streets of New Orleans! This guided food tour walks to visit five food tasting locations in the historic French Quarter. All food tastings (more than enough for lunch) are included. Visit Café Beignet, Lara's Pralines and Candies, Johnny's Po-Boy, The Old Coffee Pot and Tajuague's. Visit Jackson Square which has long been the heart of the city.


French Quarter Walking Tour
Depart hotel at 12:30 pm - 5:00 pm
This three hour walking tour will visit "must see" places like the Cabildo, St. Louis Cathedral, Café Du Monde, The French Market, the Pontalba Buildings, etc. Get the true inside information like where you can really find the best Po-Boys, Gumbo & Pralines. Where do the locals go to find the best jazz? Ge the inside scope on the best places to have fun and let your hair down. Learn some of the quirky sayings and phrases that are unique to New Orleans. Get ready for an afternoon of sampling the highlights of this town.