NAW Publications
The FPDA Motion & Control Network is a proud member of the National Association of Wholesaler-Distributors (NAW). NAW, through its NAW Institute for Distribution Excellence, publishes a wide variety of publications, all designed to aid the distribution management team. You may view the full array of titles and select the publications that meet your needs at www.naw.org. As a member of FPDA, you receive a discount on all purchases.
Management - General Distribution Topics

James J. Ambrose
This brand-new 5 Fundamentals for the Wholesale Distribution Branch Manager, Second Edition is the classic step-by-step guide to helping branch managers improve their business and leadership skills.
---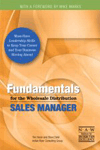 James J. Ambrose
This book offers a practical but powerful approach for taking your sales force to the next level. This book includes essential theories, key concepts, and real-world stories taken from the front lines of wholesale distribution. Best of all, it provides useful ideas that sales managers can apply today and be successful.
---
Brent R. Grover
The Acquisitive Distributor takes the first close look at distributor M&A in the U.S., asking and answering three big questions:
What is so unusual about buying a distribution business?
What are some of the special considerations when buying an owner-managed business?
Why do so many acquisitions of distributors fail to meet the buyers' expectations?
The author studied hundreds of acquisitions of distributors with two basic objectives in mind: to find the best practices behind deals that work and the worst practices behind those that don't.
The Acquisitive Distributor will help you grow your distribution businesses by better understanding how successful acquisitive distributors operate. When you are ready to sell your company, it will help you sell it better.
---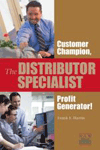 Frank E. Hurtte
Specialists are used by a supermajority of top-performing distributors. What is the definition of distributor specialist? This person is the distributor employee who supports the "front-line" sales team and other departments by playing a specific—usually product or technology-related—role in the sales process. The specialist furnishes technical support, sales backup, marketing direction, and product management within a distributor organization. Especially in today's down economy, many distributors consider the specialist role vital for their business.
Still today, distribution is broken into two distinct groups when it comes to the role of specialist—believers and the rest. The believers employ specialists in their business because they believe specialists contribute to their profitability. The disbelievers suspect the specialist's value, question results a specialist can bring to an organization, or have yet to consider the addition of this new member to their team. Whether you're an ardent believer or a steadfast skeptic—this book is for you.
---

Mike Emerson, Steve Deist
Effective Sales Incentive Design for Distributors: What's the Right Plan? is designed for top wholesale distribution executives and sales managers who are looking for the answer to this question: "How can I get my sales reps to just do what I want them to do?"

---

Jim Olsztynski
Essentials of Profitable Wholesale Distribution provides a straightforward and highly readable understanding of the wholesale distribution business that will make your team smarter -a lot smarter.
Twice the size of the first edition, this second edition includes both brand-new and updated instructional text and all-new graphics!
Making money in the wholesale distribution business gets tougher every year. When you add the current economic slump to the equation, making money can be downright grueling in some sectors of the market! More aggressive competition, expanded product lines, tighter profit margins, and more demanding customers require distributors to work longer, faster, and smarter to survive and remain profitable. Running a successful company requires cooperative efforts from knowledgeable and motivated employees. How can you ensure that your employees are aligned with your goals for high performance and profitability? You give them the Essentials!
---

Facing the Forces of Change®: Decisive Actions for an Uncertain Economy, by IBM's Guy Blissett, provides wholesaler-distributors with strategic insights into the key business and economic trends affecting the wholesale distribution supply chain through 2015. The four major trend areas are:
Analytics
Services
Technology
Human Capital.
---
Do you want to increase accountability, consistently accomplish our objectives, have more time to plan, and help your organization run more smoothly? If your answer is yes, you should read Kiss Theory Good Bye. It is the corporate execution play book, with step-by-step guidance and proven tools and tactics you can start using today to achieve extraordinary results.
---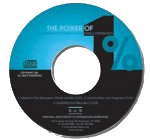 Audio CD, work sheets, binder
Just as everyone in your firm should be a sales person, everyone should be a profit manager. Every employee should be helping to make profit improvements in four key areas: Sales Volume, Pricing, Purchases, and Expenses.
A small change--a change as small as one percent--in how your wholesale distribution company manages its money in these areas can have a huge impact on your bottom line.
The Power of 1%: Improving Profitability in Wholesale Distribution shows your team how easy it is to make these small changes and how the results can benefit the entire company.
This audio CD with work sheets is designed to be used by individuals or, better yet, in groups. Instructions for the facilitator, the program, and questions for group discussion are included on the disc. The work sheets explain, step-by-step, how a few little numbers add up to something really big.
This exploration of money management is for everyone in the wholesale distribution firm. While simple and concise, it's a real eye-opening experience. It will have your people talking and thinking for days . . . and, quite possibly, for years to come. They'll see how they as individuals, no matter what their title or training, can make dramatic contributions to your company's success and their own personal job satisfaction.
Also included is a "master" set of work sheets. The purchase price of the kit includes a license to copy them. You may make as many photocopies as you need for users of the program, now and in the future.
---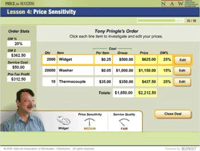 A unique resource guide on pricing for distributors interested in driving higher margins. This book does a nice job of breaking the margin-management process down into manageable segments, and helps to shed light on the 'dark science' of margin management. It is a roadmap for any distributor looking to address profitability
---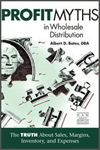 This book, by Al Bates of Profit Planning Group, has one overall goal—to change the way distribution managers think about their businesses. Some of the changes in mind-set include:
Replacing GMROI as a measurement tool because it almost always leads to incorrect decisions about inventory.
Appreciating that bad debts may not always be bad.
Understanding that lowering inventory is frequently a bad idea.
Accepting the fact that sales growth can be too fast as well as too slow.
Identifying why most sales force commission plans don't work the way they are supposed to.
This book is chock-full of exhibits pertaining to a hypothetical firm. The concepts in each exhibit are applicable to all wholesaler-distributors, and you should view them in the context of your own firm. Also included with this book is a Microsoft© Excel file that allows you to enter data for your firm and then print exhibits from this book with results specifically for your firm. These exhibits should serve as a valuable tool in understanding how the conclusions in this book impact your business
---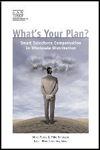 Mike Marks and Mike Emerson, Indian River Consulting Group
Say the authors of this eye-opening book from NAW's Distribution Research and Education Foundation, there is absolutely no relationship between your sales incentive plan and your likely gain or loss in market share.
In fact, here's what matters most: setting an objective, getting management to use it in rating salesperson performance, and making sure your whole team buys in.
What's Your Plan? debunks the myths and shows you how to bring these three all-important factors into alignment. Get ready for a real "A-ha!" experience.
Mike Marks and Mike Emerson of Indian River Consulting Group surveyed hundreds of wholesale distribution executives and talked to dozens more in-depth on the phone. Their main finding is that pay plans don't - can't - operate effectively in a corporate/sales management vacuum. That may seem obvious, but the data here raise this question: If it's so obvious, why are so many wholesaler-distributors operating otherwise?
By reading this book and thinking deeply about the real-life compensation case studies presented, you can determine whether your firm has the preconditions in place to verify that your salesforce pay plan is the right one, or to adjust it as necessary so it produces the results you're seeking.
---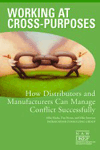 Mike Marks, Tim Horan, and Mike Emerson, Indian River Consulting Group
It takes a long time to develop good distributor-supplier relationships; unfortunately, it only takes a short time to destroy them.
Working at Cross-Purposes takes a look at what really drives distributor-supplier relationships, how often they go bad, and why. It can help senior distribution executives and their suppliers avoid the economic and other consequences of a core relationship turning sour by looking for a means of correcting emerging problems before they become critical. The authors explore the fallacy of "win-win" and provide readers with diagnostic tools to help distributors and their suppliers manage relationships in a way that proves beneficial to both parties.
Management - Human Resources

Susan Levering, Ph.D.
Successful companies approach soft, people-oriented issues as they would any other business issue: They leverage training to achieve bottom-line business results.Smart Investments: Developing Top Performers in Wholesale Distribution will help you to: identify a strategy for employee development at your company.
engage your staff to move forward with common vision and purpose
ensure that your training dollars are invested wisely, and
think about how to use training and development activity to reach your strategic business objectives.
Sales Training

Jim Olsztynski
For many distributors, inside sales personnel are core components of their business, and more often than not, act as the customers' first point of contact. Today, inside sales professionals are taking on greater responsibility for a company's profitability and assuming many of the duties formerly performed by outside sales reps.
Essentials of Profitable Inside Sales in Distribution provides a real-world, in-depth understanding of the expanded role of inside sales. Increasingly today, inside sales staffs are responsible for generating sales and making sure those sales are profitable. This book is a perfect component in your company's training program because it shows your inside sales staff exactly how they contribute to the health and well being of your company. They will learn how to make sales profitable, provide superb customer service, and develop their own expertise and image as a successful wholesale distribution professional at your company.
---
Dave Kahle
Widely known as the "distributor salesperson's bible," How To Excel at Distributor Sales is designed to empower wholesale distribution salespeople with the skills they need to be successful in the information age.
---

Tom Reilly
Tom Reilly uses his twenty years of professional speaking and consulting experiences to share with the reader his insights into what "tough timers" do to thrive, not just survive in tough times. The dominant theme throughout this book is that you can thrive in tough times. There is a chapter for salespeople filled with behind-the-scenes and frontline selling tips. And there is a management chapter that hits the leadership theme hard for tough times. "Managers attend to the process, leaders inspire their people." This book is filled with dozens of practical suggestions for anyone in business.
---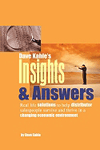 Dave Kahle
Real life solutions to help distributor sales people survive and thrive in a changing economic environment.
This book is a powerful addition to your distribution sales tool kit that you can read from cover to cover … or use as a daily reference guide for reviewing specific topics that fit your needs for a particular customer or occasion. It's like putting sales expert Dave Kahle's wisdom inside your head whenever you need it.
The sales topics covered in Insights and Answers are specific and right to the point … including a special "question and answer" format to complete your learning:
Evaluating Yourself, Dealing with Change, Integrity, Strategic Planning, Relationship Building, Selling Commodities, Asking Good Sales Questions, Critical Thinking, Managing Information, and Staying Motivated.
---
Scott Benfield - Available in PDF Format only
Marketing Plans for Growing Sales will help you take the shortest, most productive path to sales growth. By stripping away the jargon and confusion that surrounds most discussions of marketing, it will show you how to determine which customer segments offer the most opportunity and develop a workable strategy for penetrating those accounts. Also covered are important "non-planning factors"—issues involving services and products not directly involved in the marketing plan but which must be addressed to ensure success.
---

Attention Sales Executives: Place a copy of this book in the hands of every front-line salesperson on your staff!
Especially in this tough economic climate, wholesale distribution salespeople need a consistent sales model that provides them with the structure to effectively use their talents and skills for increased profitability. Objective-Based Selling™ in Wholesale Distribution provides exactly that sales model. With more than 100 open-ended questions ready to use, this book will teach your salespeople how to sell more at higher gross margins!
---

Dave Kahle
Distribution companies, by their nature, should be sales-oriented companies. However, many distributors don't do sales very well. That's the premise behind this book. Written for sales managers and executives in the wholesale distribution industry, Transforming Your Sales Force for the 21st Century, Second Edition provides a blueprint to transform sales forces into highly directable, effective, and focused performers.
This book begins with an analysis of current conditions that pressure wholesaler-distributors to revise the ways they think about their sales forces. Distributor sales guru Dave Kahle then paints a picture of the distributor sales force of the future, which will be more.
specialized
directable
flexible
professional
productive
His advice begins with "see it as a system," a concept that is based on one of the key principles for the book: "When you change the structure, you change the behavior of the people who work within that structure." Kahle then draws on his 30 years of experience in working with salespeople and distributors to articulate the "11 Highest Potential Initiatives" for distribution companies. Each is described in a down-to-earth, clear style that makes it easy to implement immediately within a distribution business.
---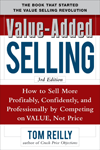 Tom Reilly
Value-Added Selling is a content-rich message of hope. It's both inspirational and informational. The value-added philosophy is a better view of business. Value-added salespeople are more focused on making a difference than just making a deal. Tom Reilly began his pioneering work in Value-Added Selling in 1985 when he wrote his first book on this topic. Since then, he has spread his message across continents to tens of thousands of salespeople and their managers. This new book combines the best of the old and proven with the new and innovative. In this book, Tom Reilly shares his insights and experiences of having worked with some of the best sales forces in the world over the past two decades. Reilly's creative and forward-thinking sales philosophy will shape the future for salespeople globally for decades to come.