Board Bio
Complete Story

01/19/2010
Oscar R. Signori, M.D., FACP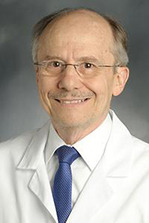 Dr. Signori is MSHO's newest Board Member, but he has already been actively involved in Society leadership.
Born and raised in Argentina, Dr. Signori received a B.S. degree from Colegio Corazon De Maria in 1968. He received his M.D. from the University of Cordoba in 1974, and was ranked 8th in his class of 500 students. Between 1975 and 1976, Dr. Signori served as Lieutenant in the Argentinian Army Medical Corps. Dr. Signori came to the U.S. in 1976, just after marrying his wife, Dr. Irene Signori, and completed his residency training in Internal Medicine at Oakwood Hospital. He chose Michigan training because his brother, Enrique, was already living and practicing medicine here. He completed his Fellowship in Medical Oncology at M.D. Anderson Hospital in Houston, Texas.
Dr. Signori presently practices medicine in Dearborn with his brother, Enrique Signori, and his associate Dr. Renu Pandit. His hospital appointments include attending physician at Oakwood Hospital, where he serves as Chief, Section of Hematology-Oncology. He is a consulting physician at Annapolis and Heritage Hospitals, maintains courtesy staff status at Wyandotte and St. Joseph Mercy Hospitals.
In addition to taking care of his patients, Dr. Signori offers his expertise in serving on several committees. At Oakwood Hospital he serves on the Cancer Committee, Medical Records Committee, Medical Education Committee, Quality Assurance Subcommittee Department of Medicine and the Steering Committee, Cancer Center of Excellence. Dr. Signori's teaching responsibilities include instructing the Physical Diagnosis course for 3rd year medical students. He is the Clinical Assistant Professor, Department of Internal Medicine at the Wayne State University, School of Medicine.
He is Principal Investigator for the Hope Foundation Community Group Oncology Program at Oakwood Hospital and Clinical Investigator for the National Cancer Institute. Concurrent with his research, Dr. Signori has contributed articles, abstracts, and book chapters to the medical literature. Some of his work has been presented at national and international medical symposiums. He has received numerous awards in his career; a few include the Scholar, Argentinian Association of Pharmacology, the Grand Recipient of the George Pushelberg Foundation and the Preceptorship Award from the American College of Physicians.
Dr. Signori and his wife, Irene, have three children; Carina, who is a physician working at Beaumont Hospital, Pablo who is a musician living and working in Los Angeles, and Mario who is presently studying at Emory Law School in Atlanta, GA. Dr. Signori enjoys spending his free time with family, traveling and watching soccer.
< Back
|
Printer Friendly Page