Board Bio
Complete Story

01/19/2010
Jerome Winegarden, M.D.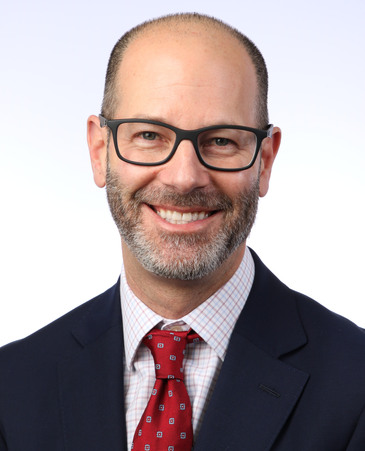 Since joining the MSHO Board of Directors in September, 2007, Dr. Winegarden has been a willing volunteer for a number of Board projects. He is currently a member of the Ann Arbor Hematology and Oncology practice.
A Flint native, Dr. Winegarden received his undergraduate degree from the University of Michigan and graduated from Wayne State University Medical School. He did his internship and residency at the University of Colorado Health Sciences Center in Denver and his Hematology and Oncology Fellowship at the University of Chicago Medical Center. Jay is Board certified in Internal Medicine, Medical Oncology and Hematology. His clinical specialties are chest oncology and head and neck cancer.
In 2001, Jay was honored with a Midwest Trainee Investigator Award and the following year received a Trainee Award at the 6th Research Workshop on Biology, Prevention and Treatment of Head and Neck Cancer. He is a member of many professional societies and research groups, including The Michigan Cancer Research Consortium CCOP, ECOG, North Central Cancer Treatment Group, NSABP, Radiation Therapy Oncology Group, Gynecologic Oncology Group, SWOG and the University of Michigan Network. He has been the co-investigator of numerous clinical trials. Currently, he is active in resident education at St. Joseph Mercy Hospital in Ann Arbor and has co-authored multiple abstracts and case reports.
In his free time, Jay likes spending time bike riding, skiing, snowboarding and practicing yoga. His new passion is competing in triathlons. He has participated in two thus far and looks forward to doing more. He also enjoys Community Theater and has recently performed in Brigadoon and Beauty and the Beast as a member of the Burns Park Players.
Dr. Winegarden's family life is very active. His wife, Lisa Markman, M.D., is a pediatrician at U of M, specializing in child abuse. Playing with his young daughters, Emma and Charlotte, is one of his favorite pastimes and brings him bundles joy. The entire family is anxiously awaiting the arrival of a new baby this spring.
MSHO is grateful that Jay Winegarden finds Society leadership a worthwhile priority in his very busy schedule.
< Back
|
Printer Friendly Page