Board Bio
Complete Story

01/19/2010
Timothy C. Cox MD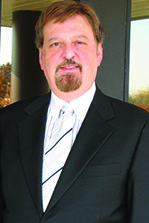 Dr. Cox was born and raised in the downriver area of metro Detroit. He received his bachelor's degree from the University of Michigan. As an undergraduate, he spent a fair amount of time in the theater department, going from premed physics labs to movement labs for his acting classes. He performed in a dozen plays while in Ann Arbor and his first play as a playwright, "Sideshow," received its initial production at the U of M theater department.
After graduation, Dr. Cox attended graduate school at Wayne State University while working at the VA Hospital in Allen Park and doing chemical research at BASF-Wyandotte. While there, his research group was awarded three patents for new methods of chlorine gas production. He then studied medicine at the University of Rome in Italy and worked his way through school, teaching English as a foreign language. During his time abroad, he met his wife, Linda, in London.
Returning home to Michigan, he completed his internship and residency in internal medicine at St John Hospital and Medical Center in Detroit and his fellowship in medical oncology at William Beaumont in Royal Oak. He has been practicing in Port Huron since 1995, and at Blue Water Oncology since 1998. Dr. Cox has maintained board certification in internal medicine as well as medical oncology. He has been a clinical investigator for SWOG and NSABP for many years and joined the Michigan Cancer Research Consortium last year.
He has also been active in the St Clair County Medical Society, holding various offices over the years, including president from 2007-2008. He writes a monthly column about being a doctor for the southeastern Michigan edition of MD NEWS. He and his wife, Linda, live in Clyde Township, west of Port Huron. The basement has a collection of guitars and keyboards that Dr. Cox says he does not play very well, but enjoys. He is in the process of completing a small home recording studio. Recently obtaining his private pilot's license, he hopes to fly to a MSHO meeting one of these days.
< Back
|
Printer Friendly Page