Board Bio
Complete Story

03/26/2010
Dr. Edward Smith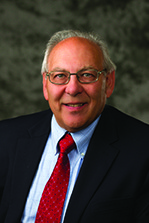 Dr. Edward Smith is a graduate of Lake Superior State College where he earned his BA in Biology and Chemistry. He attended Michigan State University for Medical School at the College of Human Medicine and completed his internship in Internal Medicine at Blodgett/St. Mary's in Grand Rapids. Before taking care of oncology patients, Dr. Smith established a private practice in General Medicine and Emergency Medicine. He remained in private practice in St. Ignace for nine years.
In 1995, Dr. Smith began his fellowship in Hematology/Oncology at the University of Michigan, under the direction of Dr. Scott Gitlin. Upon completion of his fellowship, Dr. Smith joined the Hematology/Oncology group at Northern Michigan Regional Hospital.
Recently, Dr. Smith's efforts have been focused on his affiliation with Mackinac Straits Hospital in St. Ignace, the newest and smallest hospital in the state of Michigan. It has been an exciting year for Dr. Smith as he has played an important role in the opening of a new oncology/chemotherapy infusion center at Mackinac Straits Hospital.
Dr. Smith has been a native of St. Ignace for the past 24 years. It is there that he and his wife, Jill, enjoy living on the shore of the Straits of Mackinac. He enjoys playing golf and is looking forward to playing a round with his colleagues at the MSHO Annual Meeting in September. Dr. Smith's family will be changing this fall when his son, Brad heads off to college at Oakland University.
MSHO is grateful for Dr. Smith's service on the Board and for representing the Upper Peninsula. He is admired by fellow Board members for his heroic efforts in traveling long distances to attend Board meetings.