Advocacy Groups

is an organization that wishes to improve and protect cancer care for patients by focusing on aiding oncologists, research, and legislation that pertains to cancer.
Phone: 301-984-9496
---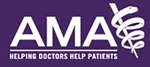 is an organization who wishes to promote the betterment the science and art of medicine and public health by facilitating member physicians to communicate and work on important professional and public health issues.
Phone: 800-621-8335
---

is a non-profit organization who aims to improve and promote education, advocacy, and communication in the field of cancer care by working with oncologists and advocating for patient-oriented clinical research.
Phone: 703-299-0150
e-mail: asco@asco.org
---
is an organization whose goal is to broaden the understanding, diagnosis, treatment, and prevention of disorders that are studied in the field of hematology, by promoting research, education, clinical care, and advocacy.
Phone: 202-776-0545
---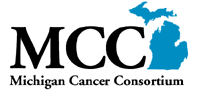 Join the fight against cancer by becoming a member organization in the Michigan Cancer Consortium (MCC), a dedicated group of public, private and voluntary organizations committed to reducing the human and economic impact of cancer in Michigan.
Read the May 2016 MCC Update.
---

promotes a health care environment that supports physicians in caring for and enhancing the health of Michigan citizens through science, quality, and ethics in the practice of medicine.
When physicians join MSMS, they are making a strong statement about leadership for physicians and advocacy for patients. They understand that when policymakers consider issues affecting medical practice and patients, they want MSMS leadership at the table. MSMS is the physician's voice, the physician's strength and the profession's best advocate during medicine's most turbulent times.
Phone: 517-337-1351