12/01/2004
The Internal Revenue Service Creates New Career Management Tool
by Daniel Vale
Career counseling professionals in other government agencies, and those in the private and corporate sectors might want to adapt the IRS model to fit their employers' career management system. They may also want to inform career counseling clients about the extensive career management system at the IRS.

CAP is a useful IRS career reference guide that is available in both CD ROM and intranet versions. IRS employees use it for initial research to determine the most common career path options. CAP covers many, but not all IRS service wide positions.

CAP provides information on typical lateral and competitive promotional opportunities. These opportunities may be within employees' current career paths. If not, employees can use CAP to explore lateral moves to job series with different career paths more in line with employees' future career goals.

CAP is only one part of the career management process. IRS employees also consult with their managers and personnel services representatives.

The many other career information sources, besides CAP, that are available include:
-IRS intranet career resources
-Internet career resources
-career consultant led competency based and career management workshops
-career consultant referrals to SkillSoft and other E-learning courses.

Managers use CAP as a counseling/mentoring tool to help employees complete their Career Learning Plans. These plans help employees to map out professional goals. To work toward these professional goals, employees and their managers formulate developmental activities that employees accomplish within specific time limits.

Personnel services representatives also find CAP useful. They use CAP as a recruiting tool to demonstrate the most likely career path options for candidates. CAP also is helpful to personnel services representatives engaged in workforce planning. This planning requires the determination of succession patterns within IRS job series and Business Operating Divisions. In an era when many government workers are retiring and/or going through workforce transition, succession planning is critical.

CAP has a wealth of information. It tells if positions are:

CAP also gives:
-career path options which are presented as a series of diagrams

CAP, however, has some obvious limitations. It does not contain information on all IRS positions. It also does not list all the information needed for complete career management.

For example, the CAP guide helps employees to select positions for which employees may be potentially qualified, now or in the future. While only the formal application process allows employees to discover if they are currently qualified for these positions, an employee can go, at any time, to the Office of Personnel Management's website, www.opm.gov to get general information about qualifications.

To estimate how qualified employees may be for future job openings, employees may also consult other IRS references or sources of information. The "Career Pathing Tools" section of CAP has links to the following IRS web sites:
Career Opportunity Listing (IRS jobs that are open)
Career Management and Learning Center (IRS centers housing career and training resources and personnel)
Career Management Resource Center (an IRS web site with automated career exploration modules and career related intranet and internet links.
E-Learning opportunities
Employee Resource Center (one-stop electronic web sites which facilitate career development, personnel matters, travel, etc.)
IRS Standard Position Descriptions


To estimate how qualified they are for future job openings, employees also consult with:
-other employees already in the desired job series
-points of contact for job announcements


If, before the position openings are posted, employees consult these resources, employees will have a better estimate of their current qualifications for such positions. If not currently qualified, employees can become qualified by creating a career learning plan that has developmental activities.

Career ladders allow for non competitive promotion through as many as four GS grades. For example, IRS Revenue Agents can progress non-competitively through the GS-5/7/9/11 career ladder. For grades GS-12 and beyond, Revenue Agents apply competitively for promotions.

Depending upon how the position is announced, it also is possible for employees or even external job candidates to enter a career ladder at any grade in the ladder. These entries might involve lateral moves from IRS positions in different series. For example, when employees reach the highest positions in their current series, they might apply for positions in other series which have higher grade level potential. These applications may involve moves to lateral, or even lower grade levels of the series having the higher grade potentials.

Another path to promotion might involve applying for management positions in the same or in similar job series. CAP has a link to a web site with information on the following manager readiness programs:


-Frontline Leader Readiness Program
-Campus Department Manager Readiness Program
-Senior Manager Readiness Program
-Executive Readiness Program
---

Daniel Vale is a career consultant working for the IRS in the New Carrollton Federal Building in Lanham, Maryland. He has a doctorate in counselor education and 35 years of experience in government and university sectors in roles which include career counselor, career counseling center director, graduate school instructor and career consultant. For more information about CAP, you can contact Dan Vale at 202-283-1449 or
Email: Dan.Vale@IRS.Gov
< Back
|
Printer Friendly Page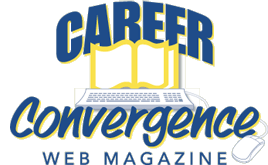 In this section
Search Archives