11/01/2005
Assisting Undecided College-Bound Students
by Delila Owens and Robert Bastanfar
It is not uncommon for students to enter college undecided on a major. Some students may even enter college decided on a major but due to parental pressures, peer influence, fear and lack of information change majors or become undecided. Given this, it becomes crucial that career counselors and high school counselors be equipped with tools to assist undecided students in selecting a career.

The need to assist undecided college-bound students with selecting a college major has been an ongoing issue that career counselors face. Current research in the area of advising undecided college-bound students is critical because it provides best practices for counselors and advisors assisting these students and it demonstrates accountability. Career Development strategies and interventions that enable students to make informed choices are invaluable.

The term "undecided" describes a student who is either reluctant or not capable of making vocational choices (Gordan, 1984). Gordan further wrote that the inability to declare a major is oftentimes correlated with numerous other variables including fear of commitment. Most important, undecided students may lack effective career decision making skills. Being undecided can mean a number of things. For some, it can mean not having a career choice in mind. For others, it can mean juggling between several majors. Undecided students often need assistance determining how their personal attributes correlate to a particular major and eventually career.

There are four types of undecided students (Gordon, 1984), namely:
Severely undecided: have experience some levels of anxiety about selecting a major.
Chronically undecided: may experience extreme anxiety around selecting a major. They also experience long and continuing duration of indecision.
Developmentally undecided: may need a more comprehensive understanding of themselves and career information.
Tentatively undecided: have explored various majors but still need career guidance in selecting the most appropriate fit. These students are often uncertain or hesitate to decide on a major.
Regardless of the causes of career indecision, there are a variety of interventions career professionals can use to assist undecided students. The following section seeks to outline four strategies that career professionals can use in assisting undecided college-bound students. The four interventions are career exploration, counselor feedback modeling, and support building.
1. CAREER EXPLORATION
Career exploration incorporates sources of career information and the emphasis is on students being given the opportunity to garner information for themselves. Various exercises and activities such computer-assisted career guidance, career development groups, and investigating cooperative education programs, all give the opportunity for students to actively gather career related information and explore careers of interest. As important as face to face information gathering and processing is, allowing the student to gather career information can also be effective. Counselors must assist in making sure that students have accurate up-to-date career information.
2. COUNSELOR FEEDBACK
Individual counselor attention and feedback for future planning and assistance in formulating major career goals has also been found to be a very effective intervention (Brown et al., 2003). Career advisors and counselors must be adequately trained to interpret assessment instruments such as the Self-Directed Search, Strong Interest Inventory, SIGI, MBTI, and Discover. Students need support interpreting meaning from assessments that they complete. At times, results can be confusing or contradictory to what they believe is true about themselves. Counselors can assist students with understanding how to match their skills with certain occupations.
3. MODELING
Modeling allows the students to interview professionals who are in their desired fields and job shadow them. Social-learning theory posits that similarity to the model and the model's degree of success in attaining the goal are two important considerations in the effectiveness of modeling as an intervention (Brown, et al., 2003). Counselors must assist in preparing students for these experiences.
4. SUPPORT BUILDING
Support building (Brown et al., 2003) should not be confused with the intervention of counselor support. Support building entails providing activities that assist in building support for, or back up, career choices and decisions that students are making. There is a growing body of evidence that supports the efficacy of this intervention (Brown et al., 2003). Through support building, students learn that career development is an ongoing process. Support building encourages students to discuss their career choices with family, friends, and other professionals. Processing career choices with individuals helps them to solidify and feel good about the decisions that they are making.
CONCLUSION
In conclusion, the present article introduced four strategies that school counselors can use in assisting undecided college-bound students select a career and a major. There are various approaches and strategies that career advisors can use to assist undecided students in selecting a major. Allowing students to understand that selecting a major like anything else is a process. These four strategies are simply a few tools that career professionals can use.
References
Brown, S. D., Ryan-Krane, N. E., Brecheisen, J., Castelino, P., Budisin, I., Miller, M., & Edens, L. (2003).
Critical ingredients of career choice interventions: More analyses and new hypotheses.
Journal of Vocational Behavior, 62, 411-428.
Gordon, V.N. (1984).
Training Professional and Paraprofessional Advisors.
In R. B. Winston, T. K. Miller, S. C. Ender, and T. J. Grites (Eds.). Developmental Academic Advising: Addressing Students' Educational, Career, and Personal Needs. San Francisco: Jossey Bass.
Delila Owens, Ph.D.
,
is an Assistant Professor at Wayne State University. Owens has nearly 10 years of experience working with Adolescents. Her areas of specialization include adolescent counseling, career counseling/development and family counseling. She has taught courses such as Diverse Learners in a Multicultural Perspective, Child Development, Career Counseling, and School Counseling and Consultation. Her research interests are in the areas of adolescent counseling, urban school counseling, early parental attachment and later adult adjustment and college student adjustment. She can be reached at
av2229@wayne.edu
Robert Bastanfar, M.A.
,
is Counseling Psychology doctoral candidate at Michigan State University in East Lansing, MI. He currently teaches psychology courses at MSU and is currently conducting research in the area of dating and sexual behaviors of adult males with spinal cord injury. He can be reached at
bastanfa@msu.edu
.
< Back
|
Printer Friendly Page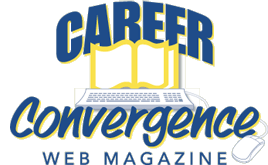 In this section
Search Archives