Feature Article
08/01/2014
By Emily Gomez and Katherine Nobles
Blogs are a proven student engagement tool in both classroom and extracurricular settings. Users can benefit from learning the technology, taking ownership of posts and media, and having access to peers' posts for discussion and feedback. This article highlights five best practices for blog use in career development.
Complete Article >
View all Feature Articles
K-12
08/01/2014
By Edgar Hobbs Jr.
Common Core Learning Standard (CCLS), Career Development and Occupational Standards (CDOS) and Individual Educational Programs (IEPs) proposed by the Department of Education are essential for students' academic and personal growth. Using the New York City Department of Education's benchmarks, instructional and guidance staff collaborate to assist students in managing their academic and personal behaviors, which enable students to be college and career ready.
Complete Article >
View all K-12 articles
Post-Secondary
08/01/2014
By Xi Yu
This article illustrates relevant cultural variations that may have an impact on the ability of international students to succeed in job interviews in the United States. It also provides recommendations for career counselors to reduce students' frustration with interviewing and for coaching international students to prepare effectively.
Complete Article >
View all Post-Secondary articles
Non-Profit
08/01/2014
By Sheryl Eldridge
The human resources (HR) field offers many rewarding career opportunities in a variety of occupations. The Jo B. Wall HR Connection Academy, Inc., was created with the mission of forming alliances and partnerships with local non-profits, the K-12 education system, the community colleges, as well as other community stakeholders, for the specific purpose of promoting the HR profession and educating young people about HR.
Complete Article >
View all Non-Profit articles
Independent
08/01/2014
By Peter G. Raeth
How does one facilitate career discovery in Zimbabwe, Africa, a developing nation of 13 million people? With limited technology and a distrust of the non-indigenous, the list of issues impacting career development is long. This challenge was presented to me by Mr. Rabison Shumba, CEO of the Greatness Factory Trust. This article talks about the steps I took, the tools involved, and lessons learned as I responded to the challenge.
Complete Article >
View all Independent articles
Organizations
08/01/2014
By Roxanne Farkas
Email. New projects. Declining budgets. Looming deadlines and tough choices. How can we enjoy our lives at work and help others to experience the same kind of fulfillment? Join me for a "moment of Zen" as I share ways we can incorporate principles of mindfulness at work to help ourselves and our clients throughout our careers.
Complete Article >
View all Organizations articles
Government
08/01/2014
By N. Jonas Ohrberg
While incarcerated, women offenders have an opportunity to pursue an education and improve career related skills. Although programs available to them may provide educational opportunities, they often ignore the development of effective interpersonal skills. This article stresses the need for programs that will teach women offenders about emotional awareness and help them develop effective interpersonal skills. [Eds. Note: This article originally appeared in Career Convergence in 2008. Because of the uniqueness of this article, it is being reprinted now.]
Complete Article >
View all Government articles
Counselor Educators & Researchers
08/01/2014
By Vanessa B. Teixeira
This article focuses on how counselor educators can better engage counseling students in a graduate level career counseling course. Keeping students engaged is critical to their learning. Counselor educators support students and the field by providing students with material that is educational, didactic and enlightening, but also engaging.
Complete Article >
View all Counselor Educators & Researchers
Special Columns
08/01/2014
By Amanda Williams
Mentoring relationships can provide a variety of benefits to help new professionals acclimate into the career development industry. This article discusses five suggested steps for how to implement and structure a successful mentoring program in your own organization.
Complete Article >
View all Special Columns
NCDA News
08/01/2014
By Mary Ann Powell
All are welcome to join us in Minneapolis for "Practical Techniques and Strategies for Career Development Practitioners." This one day event, October 3, 2014, also offers the option of a pre-conference Professional Development Institute (PDI) on October 2, 2014.
Complete Article >
View all NCDA News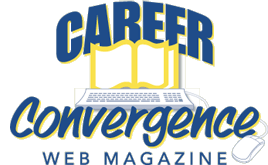 In this section
Search Archives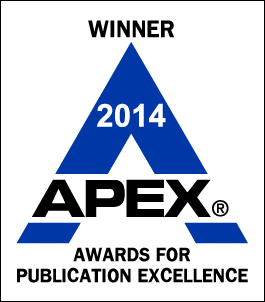 Tech Tips
Provided by the NCDA Technology Committee, these technical tips are short lessons on some of the newest technology tools, trends, and apps, and how they can be used by career practitioners in a variety of contexts. Read newest tip here each month or View More now.
Using Word Clouds to Project Your Career Image
In today's society, creating an image in online social networking accounts is important when job searching. One technique to try when creating an image: ask 10 people what top three words come to mind when they review your LinkedIn account. Enter all 30 words into a word cloud program, such as Wordle.net. Once you have entered all 30 words, those that were repeated the most frequently appear the largest in the image. Now your image can be added to your profile. This will give you a visual representation of how you are portrayed on your LinkedIn account.
Tip Provided by Dr. Lynne Orr, orrl@wpunj.edu
View More >