Feature Article
02/01/2015
By Allison Jones Binkley and Zack Underwood
This article brings to light media-related influences on students and clients who vocalize their professional goal as wanting to "help people." While admirable and acceptable, "helping" in a general sense is not actionable. This article is designed to give counselors a starting point for conversations on career and academic decisions related to "helping."
Complete Article >
View all Feature Articles
K-12
02/01/2015
By Meghan Brown
Schools in rural and isolated communities face uncommon challenges compared to their urban peers due to a variety of factors. This article suggests strategies to expose students in these communities to a wide variety of occupations and educational paths in order to expand their knowledge of the choices available to them.
Complete Article >
View all K-12 articles
Post-Secondary
02/01/2015
By Laura Brogdon and James M. DeVita
This project examined the application of the Skill Seeker framework in a student summer internship in a corporate setting. Students demonstrated growth in all seven areas identified within the Skill Seeker framework. Multiple measures revealed that while all skills were developed through students' internship experiences, certain skills (i.e., Communication and Interpersonal) were found to be crucial to development in other areas.
Complete Article >
View all Post-Secondary articles
Non-Profit
02/01/2015
By Brad Allen
This article is a discussion of how to guide a homeless veteran from the post-assessment phase of career development to the establishment of a solid resume. Positive results in this process hinge upon playing multiple service roles while addressing the housing crisis.
Complete Article >
View all Non-Profit articles
Independent
02/01/2015
By Eric Anderson
The element of choice is present in every facet of life, from the food we select at the grocery store, to the friends we choose to spend time with, to the work that we choose. Our belief in Free Will is strong, but when we are helping clients figure out what is satisfying to them, the first step shouldn't involve Free Will. There's a better option that can be revealed with a simple exercise.
Complete Article >
View all Independent articles
Organizations
02/01/2015
By Louise Kursmark
Losing one's job is never easy. Yet, career practitioners can help employees (and themselves) minimize the "shell shock" of getting laid off by following these suggestions. [Eds. Note: This article originally appeared here in 2012. Because of its value it is being reprinted now.]
Complete Article >
View all Organizations articles
Government
02/01/2015
By Jessica Carter, Zach McGrain and Aaron Sturgill
The GOP will hold majorities in both the U.S Senate and U.S. House of Representatives as the 114th Congress convenes. This means a Republican controlled congress will most likely expend energy on executive branch employment issues. The purpose of this article is to inform and update the reader on several agenda items that may affect labor and employment in 2015.
Complete Article >
View all Government articles
Counselor Educators & Researchers
02/01/2015
Book Review By Melanie Reinersman
Whether conscious or unconscious, values are a "powerful motivator of human behavior" (p. 245). Using this book, anyone in the field of career development should feel encouraged and empowered to undertake a thorough exploration of the concept of values.
Complete Article >
View all Counselor Educators & Researchers
Special Columns
02/01/2015
Book Review by Sara Santilli
The Handbook of Life Design provides a new paradigm for career counseling and development, offers a theoretical framework and guidelines for scholars, and suggests career counseling activities that can be used as guiding tools for career practitioners.
Complete Article >
View all Special Columns
NCDA News
02/01/2015
By Mark Danaher
NCDA is pleased to offer two exciting conference events in 2015! First, a regional Career Practitioner's Institute in Albuquerque in March. Then, our annual Career Development Conference in Denver in June.
Complete Article >
View all NCDA News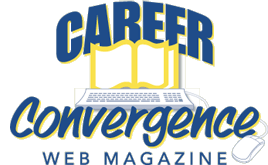 In this section
Search Archives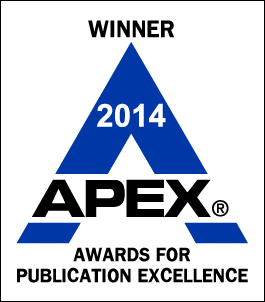 Tech Tips
Provided by the NCDA Technology Committee, these technical tips are short lessons on some of the newest technology tools, trends, and apps, and how they can be used by career practitioners in a variety of contexts. Read newest tip here each month or View More now.
Create a Visual Image of Your Resume
Looking for a creative way to visualize skills and qualifications? You may have heard of this before, but it is worth repeating: Copy and paste a complete resume into a tool like WordItOut. The resulting word cloud file emphasizes keywords in the document, and can be added to a website or social media profile. Word clouds also help job seekers see the words they are using most frequently to help them revise their resumes. With the WordItOut application you can even create an image for a T-shirt or mug. This would be a great gift idea for a college student or other job seeker who is applying for employment.
Tip Provided by Dr. Lynne Orr, orrl@wpunj.edu
View More >