Feature Article
09/01/2014
By Tiffany Waddell
Interested in identifying new ways to work with traditionally underrepresented students or clients in a career counseling, education, or alternative context? Visual thinking exercises are a fantastic way to prime self-assessment and career exploration.
Complete Article >
View all Feature Articles
K-12
09/01/2014
By Marilyn Maze and Gail Laferriere
Counselors need tools with high-quality assessments and information to help clients explore careers, majors, military options, and colleges. Often, funding for such tools is scarce. Here is a great tool, at the right price.
Complete Article >
View all K-12 articles
Post-Secondary
09/01/2014
By Maureen Baska
This article outlines the structural changes that have taken place within The Career Center at the University of Notre Dame aimed at enhancing the focus on career discernment of younger students. It also provides best practices and a sampling of programs geared toward these students to help spur new ideas for other career centers.
Complete Article >
View all Post-Secondary articles
Non-Profit
09/01/2014
By Roger Wilcoxen
Could a career counselor and youth religious program leader use the same tools to achieve a faith-based, purpose-driven life? Yes! And these tools successfully reach teens. [Eds. Note: This article originally appeared in Career Convergence in 2007. Because of the uniqueness of this article, it is being reprinted now.]
Complete Article >
View all Non-Profit articles
Independent
09/01/2014
By Karen Atkins
I have had three career changes in thirty-five years. I always dreamed I would retire and enjoy each career until my retirement. Life events happen, plans change, and happenstance creeps into our lives. What we do with happenstance events is up to us. I decided to get my mind and heart together and place my thoughts and realistic goals into practice. Based on my personal experience, here are 7 tips for career practitioners to use with clients considering a career change.
Complete Article >
View all Independent articles
Organizations
09/01/2014
Book Review by Bryan Lubic
Thomas Crane invites us to answer a challenging question: "What is impossible to do today (or is not done today) in your business that, if you could do it, would fundamentally change the way you do business?" The answer is Transformational Coaching, a coaching process with roots in mindfulness that has been grounded and tested in organizations by the author for more than 20 years and is clearly explained in this excellent resource.
Complete Article >
View all Organizations articles
Government
09/01/2014
By V. Scott Solberg, Eleanor Castine, and Bridget Brown
This article highlights the Workforce Innovation and Opportunity Act (WIOA) and the key components and opportunities for career development professionals embedded within the Act. This easy to read summary emphasizes career development terminology, service delivery, and advocacy, while educating and informing career development professionals on how they can help promote the profession.
Complete Article >
View all Government articles
Counselor Educators & Researchers
09/01/2014
By Zachary Pietrantoni & Joseph A. Campbell
The purpose of this article is to outline an online teaching format for career theory. The authors will discuss how they developed and implemented an online career theory course. The authors will conclude with suggestions for future replication of the online career theory course.
Complete Article >
View all Counselor Educators & Researchers
Special Columns
09/01/2014
Book Review by Kate Juhl
What is the future of higher education? Whether you work at a college or in the community, DIY U is a must-read, offering a thought-provoking glimpse at the future of our country's colleges and universities.
Complete Article >
View all Special Columns
NCDA News
08/01/2014
By Mary Ann Powell
All are welcome to join us in Minneapolis for "Practical Techniques and Strategies for Career Development Practitioners." This one day event, October 3, 2014, also offers the option of a pre-conference Professional Development Institute (PDI) on October 2, 2014.
Complete Article >
View all NCDA News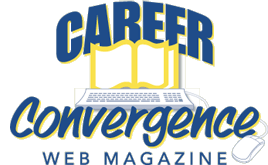 In this section
Search Archives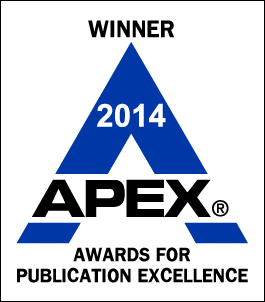 Tech Tips
Provided by the NCDA Technology Committee, these technical tips are short lessons on some of the newest technology tools, trends, and apps, and how they can be used by career practitioners in a variety of contexts. Read newest tip here each month or View More now.
NCDA's NEW Conference App
Get the most out of NCDA's conference in Long Beach! Download the NCDA conference App on your Android or iPhone/iPad mobile device. You can find the App at the Google Play Store or the iOS store. To locate the App, just search for NCDA. When you first log in, you will be prompted to set up an account. You don't have to set up an account, but registering ensures you have full access to all of the App's features. The App will allow you to create a custom schedule, take notes at sessions, and to post your electronic business card. You can also sign up to receive notifications of room changes or other updates. The event is accessible to BlackBerry devices, Windows Phone users, and desktop computers through a web-based version: https://event.crowdcompass.com/ncda-gcdc14
Watch for additional use of the NCDA App at future events, such as Career Practitioner Institutes.
Tip Provided by Paul Timmins, timmi004@umn.edu
View More >