Feature Article
06/01/2015
By Lynn Friedman
When clients project early experiences with their parents onto their counselors, this is called "transference." Though career counselors often receive positive transferences, the opposite can sometimes occur, thwarting our best efforts to help clients progress. This article will cover how transferences can be understood, addressed and overcome.
Complete Article >
View all Feature Articles
K-12
06/01/2015
By Tom Frazier, Nicole Meyer and Maggie McCormick
In the October 2014 Career Convergence, Guy Alba wrote about "Career Counselors as Partnership Facilitators". A school in Bloomington, IL, is one example of a success story. By developing business partnerships in their community, the Bloomington Area Career Center significantly enhances their students' learning experiences, efficiently manages and maximizes resources, and contributes to the community.
Complete Article >
View all K-12 articles
Post-Secondary
06/01/2015
By Meghan Huyghe Veltri
Competitive and selective admission for pre-professional programs is forcing growing numbers of students to re-evaluate their career plans. This article will examine the grieving process that can occur during such career transitions and how advisors can assist students in their new professional journeys.
Complete Article >
View all Post-Secondary articles
Non-Profit
06/01/2015
By Jessica Merritt
Do you know what your online reputation says about you? If you don't, it's time to find out. ReputationManagement.com's guides are free and designed to assist people in managing their online reputation. Career services professionals are encouraged to quote these resources, link to them, and pass the guides along to other professionals who can benefit from them.
Complete Article >
View all Non-Profit articles
Independent Practice
06/01/2015
Nancy J. Miller
The purpose of this article is to share a sampling of what career professionals are doing in private practice. Gathered from Career Convergence web magazine articles and an anonymous online survey of seventeen career professionals, most of the practitioners work in the United States and are associated with NCDA.
Complete Article >
View all Independent articles
Organizations
06/01/2015
By Mimi Brent
Why do employees in large organizations get stuck in their careers? Offering innovative career resources in the workplace encourages ongoing career exploration and increases employee engagement.
Complete Article >
View all Organizations articles
Government
06/01/2015
By Larry Robbin
This article focuses on strategies to increase employment motivation among people that are resistant to going to work. These individuals are the hard-to-employ. The article includes practical ideas that will increase their employment motivation.
Complete Article >
View all Government articles
Counselor Educators & Researchers
06/01/2015
By Aaron H. Oberman
The career collage is an engaging activity to introduce students to the importance of career counseling by helping them to reflect on their own career development. This activity involves students creating and sharing a one slide collage that shows the career path they took to pursuing a counseling degree.
Complete Article >
View all Counselor Educators & Researchers
Special Columns
06/01/2015
By Val Matta
What are the keys to success in our field today? Read one perspective highlighting three tech-related strategies that career counselors need to adopt in order to stay current and competitive.
Complete Article >
View all Special Columns
NCDA News
06/01/2015
By Alicia Cheek and Ron Cathey
Every year, NCDA recognizes state divisions for their exemplary activities as career development associations. At the 2015 NCDA Global Career Development Conference, two states will receive the award: Colorado and Missouri. All state divisions can receive support from NCDA to achieve state needs and goals.
Complete Article >
View all NCDA News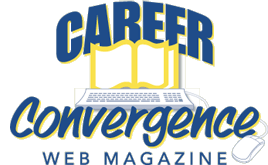 In this section
Search Archives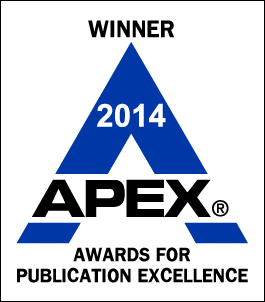 Tech Tips
Provided by the NCDA Technology Committee, these technical tips are short lessons on some of the newest technology tools, trends, and apps, and how they can be used by career practitioners in a variety of contexts. Read newest tip here each month or View More now.
Test Your Passwords with The Password Meter

From email accounts and virtual meeting systems to job search sites and online career assessments, good passwords are essential to keeping personal conversations and information private. The Password Meter allows you to test your current passwords and develop better strategies. This online tool also shows you why a password choice is strong or weak, and rates it on a scale from "Failure" to "Exceptional." Mike Taylor shares additional ideas for creating memorable and secure passwords. Are your online accounts secure? It's important for career practitioners to have this conversation with their students and clients, and to practice it themselves.

Tip Provided by Dr. Melissa A. Venable, melissa.a.venable@gmail.com


View More >