Counselor Educators & Researchers
By Leann Wyrick Morgan
Counselor educators are always looking for ways to draw graduate students in career development courses toward integration of theory and practice. Through this community partnership, students were able to provide essential career counseling interventions to secondary students at-risk of school failure and career underachievement, while increasing their interest in career development.
Complete Article >
---
By Aaron H. Oberman
The career collage is an engaging activity to introduce students to the importance of career counseling by helping them to reflect on their own career development. This activity involves students creating and sharing a one slide collage that shows the career path they took to pursuing a counseling degree.
Complete Article >
---
Jenny Bell Martin and Debbie Corso De Marco
Dialectical Behavior Therapy (DBT) is a set of skills designed to help those with emotion dysregulation issues better manage emotional intensity and lability, and is now being used much more widely among young adults, including for career development. Implications for career counseling are presented.
Complete Article >
---
By George Dutch
Research on career change outcomes from life-story writing can assist educators and practitioners to help individuals construct "new" career identities that increase their motivation to act effectively in a volatile economy where career change (as distinguished from job change) is an inevitable reality for increasing numbers of individuals.
Complete Article >
---
By David Dietrich
Career counseling is one of the eight common core curricular areas outlined by the Council for Accreditation of Counseling and Related Programs (CACREP). Despite this stated importance within the discipline, counseling programs often treat career counseling as an afterthought. This article outlines some basic strategies to overcome this tendency, and to increase student interest in career counseling.
Complete Article >
---
Book Review By Melanie Reinersman
Whether conscious or unconscious, values are a "powerful motivator of human behavior" (p. 245). Using this book, anyone in the field of career development should feel encouraged and empowered to undertake a thorough exploration of the concept of values.
Complete Article >
---
By Nicole M. Arcuri
This article discusses how each and every day as a counselor within a school system as well as in the mental health field is unpredictable and requires counselor flexibility. It is intended to provide master level students with an idea of what to expect when they enter the field.
Complete Article >
---
By Kim Hebel
Career guidance is a field that is both broad and deep. Collaboration, therefore, is key to making sure all students and clients are career savvy. All helping professionals have a role to play in providing career guidance. This article explores the role of Career Development Facilitators in collaboration efforts.
Complete Article >
---
Book Review by Marc Verhoeve
This text effectively provides the answer to the career practitioner's questions: "How did we get here?" and "Where are we going?" While this book is an overview of the history and issues in career development in the Canada, it is a must-read for all active career practitioners and students.
Complete Article >
---
By Zachary Pietrantoni & Joseph A. Campbell
The purpose of this article is to outline an online teaching format for career theory. The authors will discuss how they developed and implemented an online career theory course. The authors will conclude with suggestions for future replication of the online career theory course.
Complete Article >
---
By Vanessa B. Teixeira
This article focuses on how counselor educators can better engage counseling students in a graduate level career counseling course. Keeping students engaged is critical to their learning. Counselor educators support students and the field by providing students with material that is educational, didactic and enlightening, but also engaging.
Complete Article >
---
By Mark Guterman
As the world of work continues to change profoundly, there are six key "commitments and practices" that career development professionals need to build into their work with students and clients. This article describes each of the six in detail and offers thoughts and ideas on how to make them and integral part of how we do our work. [Eds. Note: This article originally appeared here in August 2011. It is being repeated in celebration of Career Convergence's All Conference issue. See NCDA NEWS for more details.]
Complete Article >
---
By Maureen Nelson
Read on to discover what a graduate student nearing graduation learned in a nine-month career center internship about the counseling environment, working with clients, collaborating with colleagues, and developing her own skills. A mixture of age-old wisdom and fresh insights that any career counselor can enjoy and benefit from! [Eds. Note: This article originally appeared here in December 2007. It is being repeated in celebration of Career Convergence's All Conference issue. See NCDA NEWS for more details.]
Complete Article >
---
Book Review By Stephanie Tursic Burns
The Career Counseling Casebook 2nd Edition includes 41 cases organized by lifespan development stages from the first case with a nine year old boy to the last case with a retired couple. Every case engages the reader to increase their knowledge and application of career development skills to assist growth.
Complete Article >
---
By Chad Luke
This article is an introduction to the new Counselor Educators and Researchers department at Career Convergence. It discusses the rationale for the new department, describes what readers can expect from the department, and invites submissions.
Complete Article >
---
By Jacqueline Dernek
The world is changing at a rate unlike any other time in history. This is creating quite the dilemma in the world of work. The time has come to shift the way we think about how we deliver career development services and more broadly how we think about career.
Complete Article >
---
By David Youhess
Effective supervision for graduate students can be linked not only to higher productivity, but perhaps to greater eventual career attainment as well. By explicating his recent transition to full-time career counselor in relation to John Krumboltz's Planned Happenstance Theory, the author suggests how supervisors may use the theory as a framework for guiding supervisees to develop into tomorrow's career counselors.
Complete Article >
---
By Melanie Reinersman
He's living proof that the career development philosophy we teach our clients is inspiring and empowering. If he were your client years ago, you could now claim he is successfully following all the lessons he was taught about networking, planned happenstance, and effective career decision-making. Who is this active NCDA member, Ph.D. Counselor Educator, and television actor?
Complete Article >
---
By Sarah Backes-Diaz
Transitions usually present a complicated mix of emotions for most people including fear, excitement, and many others. The process of moving from the identity of graduate student to full-time counseling professional is no exception. How appropriate that this time of year one new professional shares her transition story. (Eds. Note: this article is being repeated due to the timely relevance of the topic).
Complete Article >
---
By Debra Russ
Learning the art of career counseling requires obtaining practical knowledge of concepts, models, skills, instruments, and labor market information resources. Fortunately there is a plethora of available materials for learning career counseling. Find out which materials are the most widely used in career education.
Complete Article >
---
By Mary Ann Hollingsworth
Career indecision is a common obstacle for many students in the selection of college majors, as well as for adults selecting both initial career paths and making subsequent career changes. The result is often a sense of being "stuck". This article provides unique activities and suggestions that use creativity as a tool for resolution to help clients become "unstuck." While this article is well-suited for graduate students and new professionals looking for new interventions to expand their "tool box", seasoned counselors will also benefit from this refresher.
Complete Article >
---
By: David A. Scott & Michelle Grant Scott
CDF's working in One-Stop centers, other agencies and schools may find themselves responsible for writing case notes. If they have not received training in this area, lack of proper skills and techniques can create problems for themselves and the agency. Included are some guidelines to help CDF's write appropriate case notes.
Complete Article >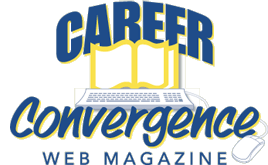 In this section
Search Archives