Meet the Editors
WEB MAGAZINE EDITOR


Melanie Reinersman, MA
NCDA Website Editor
NCDA Web Magazine
Email: webeditor@ncda.org
Twitter @NCDAwebeditor

ASSOCIATE EDITOR, POST-SECONDARY

Patrick J. Lennahan, MCDP, GCDF
Career Advisor
University of Rhode Island, Kingston, RI
Principal Consultant
P.J. Lennahan & Associates, Portsmouth, RI
Email: plennahan@uri.edu

ASSOCIATE EDITOR, NON-PROFIT

Michelle (Shelly) Trent, MPA, SPHR


Field Services Director, Southeast Region

Society for Human Resource Management (SHRM)

Email: shelly.trent@shrm.org

ASSOCIATE EDITOR, GOVERNMENT

Imants Jaunarajs, M.A.
Assistant Dean of Students
Career & Leadership Development Center
Ohio University
Email: jaunaraj@ohio.edu

ASSOCIATE EDITOR, K-12

Abiola Dipeolu, Ph.D.
Assistant Professor
Counseling Psychology & School Psychology
Dept. of Counseling, School & Educational Psychology
University at Buffalo
Email: adipeolu@buffalo.edu

ASSOCIATE EDITOR, ORGANIZATIONS

Bryan Lubic, M.A., CCMC
Director, Career Education and Advising, University of California, San Diego
blubic@ucsd.edu

ASSOCIATE EDITOR, COUNSELOR EDUCATORS & RESEARCHERS

Chad Luke, PhD, LPC-MHSP, NCC

Assistant Professor

Counseling and Psychology

Tennessee Tech University

ASSOCIATE EDITOR, INDEPENDENT

Sue Aiken, MA, MCC
Private Practice
Paso Robles, CA
Email: saiken001@charter.net

ASSOCIATE EDITOR, FEATURE ARTICLE

Samara Reynolds, M.Ed.

Career Counselor,

University of North Carolina School of Law,

ASSOCIATE EDITOR, SPECIAL COLUMNS

Sarah Backes-Diaz, MS, NCC
Career Counselor
University of California, Berkeley
sbackesdiaz@gmail.com

FIELD EDITORS

Nancy Miller, M.S., CCM
Creative LifeWork Design
www.tealpublishing.com
Email: clwd@tealpublishing.com

Vera V. Chapman, Ph.D, LPC
Associate Director for Career Development, Center for Career Services, Colgate University
E-mail: veravchapman@gmail.com
Twitter: @VeraVChapman

Willa Smith, M.S., NCC, DCC, LPCC, NCCC


Private Practice, Northern California

Email: willasmith2277@gmail.com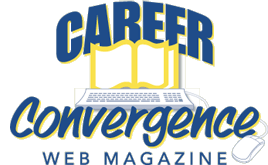 In this section
Search Archives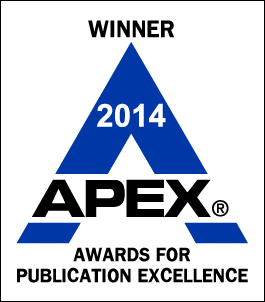 Join Our Editorial Staff!
Below is a short description for the Associate and Field Editor positions. You must be an NCDA member. Positions do not offer compensation. Please contact the Editor, Melanie Reinersman at webeditor@ncda.org to apply - send a resume and statement of interest. If no positions are currently available, your information will be kept on file.
ASSOCIATE EDITOR
RESPONSIBILITIES:
Review and edit submissions to ensure they meet submission guidelines and reflect professional content;
Discuss topics with Field Editors or authors;
Maintain contact with Editor;
Solicit authors and articles.
FIELD EDITOR
RESPONSIBILITIES:
Solicit authors and articles;
Forward recommendations to Associate Editors;
Use network in the field to promote the web magazine;
Discuss topics with Associate Editors.