Reprint Policy
All material in Career Convergence is copyrighted. Please do not reprint without permission. To request permission to reprint, email the editor at webeditor@ncda.org. Please include the name of the article, author, and where the article will be reprinted.
The following statement must be included with all reprints:
"This article originally appeared in NCDA's web magazine, Career Convergence, at www.ncda.org. Copyright National Career Development Association, (month, year). Reprinted with permission."
State career development associations do not need to contact the editor when reprinting in state newsletters or websites, but must still use the above citation.
Reprint permission will be granted to all reasonable requests on a case-by-case basis. Additional details about the copyright are listed in the Legal Notice and Disclaimer .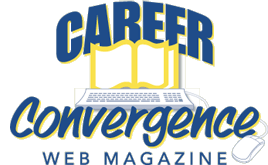 In this section
Search Archives