Special Columns
By Cheri Butler
When Asian women consider career options, they face many of the issues women everywhere face. However, the high value placed on collective social needs in Asian cultures makes these issues feel a bit different. Also, there are subtle differences among Asian countries in the way the issues impact their choices.
Complete Article >
---
Book Review by Peter McIlveen
The Oxford Handbook of the Psychology of Working
is a magnificent resource for career development counselors and specialists. Professor David Blustein and his colleagues have produced an opus so rich in deep thinking that it will leave readers informed and transformed.
Complete Article >
---
Book Review by Sara Santilli
The Handbook of Life Design provides a new paradigm for career counseling and development, offers a theoretical framework and guidelines for scholars, and suggests career counseling activities that can be used as guiding tools for career practitioners.
Complete Article >
---
By Mike Parchinski
Industry-related LinkedIn groups can provide important information about the correct work skills required for a specific job. This article describes the author's use of LinkedIn as part of a job search to indirectly interact with people currently working in a specific industry. The purpose is to show how a job seeker, particularly a college graduate, can follow a similar LinkedIn approach to obtain valuable information necessary for conducting a productive job search.
Complete Article >
---
Book Review by Emily Kennelly
Clinical Supervision of Career Development Practitioners: Practical Strategies
will enrich your understanding, awareness, and competencies related to the direct supervision of career practitioners. This book review provides a comprehensive summary of the monograph and highlights specific resources relevant to professionals at various levels.
Complete Article >
---
By Nancy J. Miller
If you knew that practicing a healthy lifestyle would improve your chances of getting a job, help you work better, and increase your career success, would you exercise and eat more vegetables? A healthy lifestyle is an important part of successful career development.
Complete Article >
---
Book Review by Kate Juhl
What is the future of higher education? Whether you work at a college or in the community, DIY U is a must-read, offering a thought-provoking glimpse at the future of our country's colleges and universities.
Complete Article >
---
By Amanda Williams
Mentoring relationships can provide a variety of benefits to help new professionals acclimate into the career development industry. This article discusses five suggested steps for how to implement and structure a successful mentoring program in your own organization.
Complete Article >
---
By Maureen Nelson
Read on to discover what a graduate student nearing graduation learned in a nine-month career center internship about the counseling environment, working with clients, collaborating with colleagues, and developing her own skills. A mixture of age-old wisdom and fresh insights that any career counselor can enjoy and benefit from! [Eds. Note: This article originally appeared here in December 2007. It is being repeated in celebration of Career Convergence's All Conference issue. See NCDA NEWS for more details.]
Complete Article >
---
Book Review by Charles Lehman
This well researched and wide-ranging book argues that accelerating automation will result in a second major transformation of society as great as the Industrial Revolution. The authors explain the processes well underway and the impacts on workers and work itself. They provide policy recommendations to handle the forthcoming challenges.
Complete Article >
---
By Beth Lulgjuraj
Being diagnosed with a chronic illness is a life-altering event. Once diagnosed, career decisions can become overwhelming. Suggestions follow on how to help clients make more informed career decisions and find work-life balance.
Complete Article >
---
By Alexandra White
With a simple two-part technique, help clients seeking a career change to distill their work experience into a meaningful "story" to align it to a new position, even one in a new industry. Part 1 helps client mine their past experience to align it with the job skills a company is seeking, while Part 2 helps clients practice storytelling through a mock interview.
Complete Article >
---
Book Review by Shengli Dong & Alia Warner
A counselor educator and a graduate student review and comment on one of NCDA's newest publications. Read about the strengths of this comprehensive document and learn why the authors recommend this updated edition for counseling students and seasoned practitioners alike.
Complete Article >
---
By Eryn Loney
When working with introverted clients, it can often be challenging to help them implement the more extraverted job-hunting activities. If we can offer a toolbox of helpful tools and tips, we can equip them with the necessary arsenal to bravely face the world and network with pride and confidence.
Complete Article >
---
Book Review by Lourdes Rivera
In order to navigate uncertainty in life, we must stop, slow down, and listen to ourselves for we are the only one's who can uncover the answers that we seek. This book can be effectively used by career development practitioners or anyone seeking to create a more meaningful and satisfying life.
Complete Article >
---
By Greg Rosenberg, Leigh Eskin, & Rebecca Hale
You finished your graduate program and landed your first job as a young professional. Now what? This article reflects on the personal experiences of three recent graduates as they transition from graduate school to the workforce.
Complete Article >
---
By Suporn Chenhansa
Want to grow professionally through a free class, or three? Massive Open Online Courses (MOOCs) are online classes offered by universities open to anyone with internet access. MOOCs can be free, flexible, and professionally rewarding - a great option for continued learning and professional development.
Complete Article >
---
By Jacqueline Dernek
The world is changing at a rate unlike any other time in history. This is creating quite the dilemma in the world of work. The time has come to shift the way we think about how we deliver career development services and more broadly how we think about career.
Complete Article >
---
A Conversation between JoAnn Harris-Bowlsbey, Ed.D. and Jerry Trusty, Ph.D.
JoAnn Harris-Bowlsbey, Ed.D., and Jerry Trusty, Ph.D., discuss the impact of technology on career development, the relevance of career assessments, and challenges and future trends in preparing students and adults for satisfying work.
Complete Article >
---
by Bettye Thomas-Gilkey
Reflecting on humble employment beginnings, as young as age five, Ms Thomas-Gilkey reveals the values and skills that equip her to be an effective career counselor today. In honor of NCDA's 100th anniversary, Career Convergence is publishing articles of historical significance. This month, our web magazine is reprinting articles from our debut issue in 2003.
Complete Article >
---
By Samara Reynolds
With NCDA 2013 Global Career Development Conference fast approaching, now is the perfect time to think about how to get the most out of your experience in Boston. This article offers tangible tips for those looking to connect more intentionally with conference programs, fellow participants, and the organization before returning home with renewed energy and direction.
Complete Article >
---
Book Review by Elyssa H. Barbash
The following book review provides a summary and critical analysis of the manuscript "How Remarkable Women Lead: The Breakthrough Model for Work and Life", which is an inspirational guidebook written specifically for women seeking to become leaders in the workforce as well as those seeking holistic fulfillment in life.
Complete Article >
---
By Ike Koh and Vera Chapman
Continuing in a series of articles comparing and contrasting career development in the US with other nations, this article provides an overview of career counseling in South Korea, a new field which was introduced in 1998.
Complete Article >
---
Book Review By Joy Evans and Phyllis N. Weatherly
Learning outcomes assessment is a hot topic within career development, particularly in higher education. The following book review explores a recent NCDA monograph on this important topic, including a detailed description of its content and key takeaways for all readers across niche areas.
Complete Article >
---
By Lashay Taylor
Do you find yourself getting frustrated with feeling distant from your student or client? Students will often informally mention certain things that cause them to not open up and share their story. This article offers some tips on how you can assess the source of disconnection and ways to enhance the client/counselor relationship. Learning to solidify this connection is particularly important for graduate students and new professionals.
Complete Article >
---
By Marquard Timmey & Vera Chapman
A South African career counselor shares his experiences working with first-generation college students in a historically white university environment. Read more to discover the striking similarities between his experiences and what many university career counselors face here in the United States.
Complete Article >
---
Book Review By Bonita McClain Vinson
The Internet can be an effective tool for career services professionals, and The Internet: A Tool for Career Planning (3rd ED.) can show practitioners how. This article provides a complete review of the latest edition of the book--recommending this book be added to every practitioner's desk reference library.
Complete Article >
---
By Nancy Miller and Michelle Beese
In this article, Michelle Beese shares highlights of her professional experience and invites career professionals to gain leadership training through the National Career Development Association's Leadership Academy.
Complete Article >
---
Book Review by Kate Juhl
Do you work with liberal arts students or graduates? Are you familiar with "The Question?" Katharine Brooks's interactive guide uses chaos theory to help liberal arts students chart their next career moves.
Complete Article >
---
By David Youhess
Effective supervision for graduate students can be linked not only to higher productivity, but perhaps to greater eventual career attainment as well. By explicating his recent transition to full-time career counselor in relation to John Krumboltz's Planned Happenstance Theory, the author suggests how supervisors may use the theory as a framework for guiding supervisees to develop into tomorrow's career counselors.
Complete Article >
---
By: Mary-Catherine McClain
This article provides a brief review of Sally Gelardin's (2009) monograph Career and Caregiving: Empowering the Shadow Workforce of Family Caregivers. After describing its content and organization, this review focuses on the strengths of the monograph—specifically noting various interventions and tools career practitioners can utilize when working with this population. Finally, suggestions for future research and related resources are provided.
Complete Article >
---
By Leigh Eskin
Choosing to go to graduate school is an important decision. This article provides in-depth information and suggestions from a first year career counseling graduate student at Florida State University. Get an inside view into the experience of being a graduate student at one of the top career centers in the nation.
Complete Article >
---
By Melanie Reinersman
He's living proof that the career development philosophy we teach our clients is inspiring and empowering. If he were your client years ago, you could now claim he is successfully following all the lessons he was taught about networking, planned happenstance, and effective career decision-making. Who is this active NCDA member, Ph.D. Counselor Educator, and television actor?
Complete Article >
---
By Lakeisha Mathews
Thinking about leading at the state level or how to attract strong leaders to you state CDA? Learn the benefits of getting involved and four strategies the Maryland Career Development Association uses to attract and retain strong CDA volunteers and leaders.
Complete Article >
---
Book Review by: Cori Shaff
With a volatile job market and discouraging unemployment, the newest book by MacDougall and Sanders-Park is a must read! Through this thoughtful and innovative resource, career development professionals will gain insight into non-traditional job search strategies, as well as new ideas to motivate and positively impact clients.
Complete Article >
---
By Maureen P. Nelson
Continuing our talk with the author of Cool Careers for Dummies, we find out what Marty Nemko uses instead of a traditional career guidance approach, learn the "three-minute career makeover" techniques he utilizes on his radio show, and where he thinks career counselors can add real value.
Complete Article >
---
By Robert White
Today's job market forces many job-seekers to abandon their hopes for their dream job – or even an "okay" job, and instead accept positions which are "just good enough for now". How can career development professionals help them? How do we as counselors deal with our own sense of disappointment or failure when this happens? Following are some anecdotes and "lessons learned" based on actual clients and their stories.
Complete Article >
---
By Willa Smith
Combine the practical, proven sage career advice of Dick Bolles with the technical savvy of son Gary Bolles and what do you get? E-Parachute! Learn more about Dick's latest project as well as his views on the art of the aging process by keeping your interests alive and your horizons broadened.
Complete Article >
---
By Shawn P. Conlon
The process of transitioning from military to civilian life has a number of unique challenges. In this article, a former U.S. Marine turned career counselor, reveals some of his own hurdles and offer some considerations for career service practitioners who work with military veterans.
Complete Article >
---
By Maureen Nelson
Find out from one of career development's most fearless pundits and avid trend watchers how today's global megatrends are affecting the job market. First of a multi-part interview with the popular speaker, blogger, radio host and author of Cool Careers for Dummies.
Complete Article >
---
By Jill Flansburg
As our population ages, many older workers are extending employment past the traditional retirement age, and reinventing themselves and their careers later in life. One counselor shared her unique experience working with the 50+ population at the AARP National Convention in 2010.
Complete Article >
---
Book Review by Hope Deighton and Kyung Hee Kim
Whether you are an experienced career counselor looking for a comprehensive handbook to rejuvenate your passion for what you do, or a novice seeking entry into the field or looking for more information to help your clients, this is the book for you! Read our review of The Career Counselor's Handbook by Figler & Bolles.
Complete Article >
---
By Jill D. Flansburg
This article appends the Hall & Parker (2010) study which found that persons with disabilities encounter more barriers to employment and accessing services in public employment offices than persons without disabilities. The author's experience in vocational rehabilitation, career counseling and development of disability awareness programs for businesses prompts an outline of workshop content. Career counselors are encouraged to act on a grassroots level to educate their community about disability awareness.
Complete Article >
---
By Ebony Tara Scurry
Helping eccentric and alternative clients achieve their goals takes strategies that are not covered in the average career coaching handbook. "The Career Architect", an eccentric career practitioner, gives you a glimpse into her approach towards serving eccentric populations.
Complete Article >
---
By Robert White
Effective time management can be difficult for many career counselors who freely give of their time and resources in order to help others. If you fall into this category, this helpful article provides a variety of tips and strategies for improving time management skills and increasing productivity.
Complete Article >
---
Book Review by Elayne Chou
Looking to broaden your theoretical perspective as it applies to your daily work? Or perhaps you seek a basic refresher on leading career development research and theory? Then be sure to read this review of the Handbook of Career Studies, or consider picking it up for your own perusal.
Complete Article >
---
By Danielle Gruen
If you or your clients have ever thought that you wanted to be a leader but hindered yourself in some way, then consider the idea that leadership is in you already and you only need a starting point. If you possess fresh ideas, forward ways of thinking, and some basic leadership skills, you are ready.
Complete Article >
---
Book Review by Jake Galles
Currently involved in a job search or preparing for a career shift? Then consider reading the American Counseling Association's new book, A Job Search Manual for Counselors and Counselor Educators.
Complete Article >
---
By Danielle Gruen
It is more important than ever for career professionals to find ways to instill hope, foster creative thought, and maintain a positive outlook in both ourselves and our clients. It is in the mindset of the athlete, the "Champion Mind", where how to do this is understood and unveiled.
Complete Article >
---
By Sally Gelardin
The upcoming NCDA conference in San Francisco will feature a full-day Professional Development Institute on Tuesday, June 29, sponsored by the California Career Development Association, in which speakers will address sustainable careers, how we can care for our environment, and specifically how career practitioners and educators can participate in this growing movement.
Complete Article >
---
Book Review by Rachel A. Klein
As counselors and coaches we have all encountered clients who seem to be dramatically more susceptible to daily workplace frustrations than the average employee. This book offers targeted tools for working with these "highly sensitive" clients, yet ultimately offers salient advice for us all.
Complete Article >
---
By Maureen Nelson
Reminiscing about her first job at Goodwill, her first experiences counseling ex-offenders and her first opportunity to teach a class of workforce development professionals, the author shares the six lessons she learned about working at non-profits. Once again it shows how a first post-grad job opens up a whole new world.
Complete Article >
---
By Sally Gelardin
The holidays can be a time to slow down and reflect on how we are doing in work and life. It's a good time to explore "slow career" -- working and making lifework transitions in a conscious and sustainable way - for body and soul.
Complete Article >
---
By Danielle Gruen
Each and every day, potentially opportune encounters take place in a person's life. These moments are not always capitalized on, especially in times of stress or turmoil. This article discusses why this happens for many people, and how to increase the chance of turning serendipity into opportunity.
Complete Article >
---
By Debra Preston Russ
A practical application of career theories using the Internet is detailed. A case study of Sheila, a recent victim of the economic downturn, shows the career counselor's surprising web search that is helpful to the counseling process.
Complete Article >
---
Book Review By Hunter Alessi
This handbook describes a process for designing, implementing, and evaluating career services programs. The intended audience includes those who wish to change existing services, as well as those who are initiating a service center or program within a business or school. It is a comprehensive resource that can be used as a reference manual or as a precise and directive guide for the development or redesign of a career program.
Complete Article >
---
By Stacy Smyk
My experience working with college students stems from two different perspectives. Initially as a college recruiter, I conducted events and used resources to hire graduating seniors. Now on the "flip side" as a career counselor, I focus on helping students in a way that integrates my knowledge of both employment and career development.
Complete Article >
---
By Tim Lutenski
Taking care of one's personal needs while unemployed is of critical importance. A big challenge is improving your skills, or helping your clients do so, in order to better cope with unemployment in a more rational and productive manner. No matter if you are working with an unemployed client, or are currently out of work yourself, it may be beneficial to recognize and manage this stressful situation by implementing some of the suggestions offered here.
Complete Article >
---
By Sarah Backes-Diaz
Transitions usually present a complicated mix of emotions for most people including fear, excitement, and many others. The process of moving from the identity of graduate student to full-time counseling professional is no exception. How appropriate that this time of year one new professional shares her transition story. (Eds. Note: this article is being repeated due to the timely relevance of the topic).
Complete Article >
---
Book Review By Melissa Venable
The term "Going Green" now relates to careers! This timely book outlines the many opportunities available for anyone interested in sustainability and the environment. The review provides an introduction to the career profiles, informational interviews, and resources provided by Cassio and Rush in their new book.
Complete Article >
---
Book review by Meghan McQuellon
Marketing and promoting services are essential, if often overlooked, functions of all career development professionals. This review summarizes and expands upon ideas presented in Carol Edd's monograph.
Complete Article >
---
By A. Nesrin Goker
Sources of inspiration can be found all around us everyday. This article defines an interesting perspective that can help increase creativity and help motivate our clients out of a career rut.
Complete Article >
---
Book Review by Laura Neidert
Are your students dying to move to a big city the moment they graduate? Are your clients bemoaning the lack of opportunity in their current city? Or are you a graduate student looking at relocation possibilities? This book is a valuable tool to help career decision makers understand the importance of fit between person and location, not just person and job.
Complete Article >
---
By Debra Russ
Learning the art of career counseling requires obtaining practical knowledge of concepts, models, skills, instruments, and labor market information resources. Fortunately there is a plethora of available materials for learning career counseling. Find out which materials are the most widely used in career education.
Complete Article >
---
By Brianna Koucos
Networking is an effective tool to manage career transitions during all stages of work and life, especially for those moving away from traditional, full-time careers. Read on for helpful networking tips that can assist you and your clients alike.
Complete Article >
---
By Pete Hubbard
Information is power; relevant and timely information even more so. Augment your career development toolkit with a function that "pushes" the right information to you or your clients when it happens.
Complete Article >
---
By Mary Ann Hollingsworth
Career indecision is a common obstacle for many students in the selection of college majors, as well as for adults selecting both initial career paths and making subsequent career changes. The result is often a sense of being "stuck". This article provides unique activities and suggestions that use creativity as a tool for resolution to help clients become "unstuck." While this article is well-suited for graduate students and new professionals looking for new interventions to expand their "tool box", seasoned counselors will also benefit from this refresher.
Complete Article >
---
By Morgan Litchfield
Despite advances in employment equality over the last 50 years, discrimination can still be a reality for many American workers, especially for obese employees. Career development practitioners may be called upon to help obese clients mitigate this potential discrimination both during the hiring process and within the workplace.
Complete Article >
---
By: David A. Scott & Michelle Grant Scott
CDF's working in One-Stop centers, other agencies and schools may find themselves responsible for writing case notes. If they have not received training in this area, lack of proper skills and techniques can create problems for themselves and the agency. Included are some guidelines to help CDF's write appropriate case notes.
Complete Article >
---
By Craig Harrison
Long before they became a famous stockbroker and the successful clothier, they were simply a farm laborer and a newsboy. Can the seeds to success, be found in first jobs? Use the Rules of Transference to help your clients achieve their goals.
Complete Article >
---
By Abigail R. Gehring
Designing a successful career doesn't always involve business suits, formal resumes or professional networking. Even odd jobs and perceived low-skill positions can provide a foundation for career success and happiness. Gehring describes how her earliest and oddest jobs laid the groundwork for a unique definition of career satisfaction and success.
Complete Article >
---
Book Review by Markell R. Steele
The quest for work/life balance is of great concern to most career development professionals, not only as a means of self-care, but also to serve as a positive role-model for our clients. This review showcases the main ideas presented in Ferriss' book, and Steele offers insight as to how these suggestions improved her own career efficiency and satisfaction.
Complete Article >
---
By Sally Gelardin
As we help our clients progress in their career development, it is equally important to assess and evaluate our own career progression. As summer winds down and fall approaches, this is a perfect time for self-evaluation and future goal setting. This article discusses the cyclical, year round nature of career development, and provides career practitioners with tangible and helpful tools to aid in self-assessment and self-care.
Complete Article >
---
By J. Rod MacInnes
Over the past 25 years, advances in technology and the passage of civil rights laws for persons with disabilities make possible for a deaf person like me to more fully participate in the American society and therefore climb up the career ladder despite communication challenges. I hope my telling about my own experiences will show how far America has progressed and is still progressing in providing opportunities.
Complete Article >
---
By Sarah M. Backes-Diaz
Interested in revitalizing your counseling approach? Bored with the same intake questions, assessments, and standard interventions? Unsure whether or not your approach fits the needs and preferences of your clients? Then perhaps its time to clean out and upgrade your counseling tool box!
Complete Article >
---
By Sarah A. Lopienski
As a high school counselor, one of my jobs is developing career awareness. All the literature, combined with practical experience, points out that adolescence is an important time for students to begin making career decisions. But, it appears to me that students have different issues: complete boredom, confusion, or definite uncertainty.
Complete Article >
---
By Chadwick Royal
Podcasting is a technology that is predicted to only increase in use over time (Joly, 2006). A brief description and the rationale for podcasting are presented. A list of the potential applications of podcasting in career development is provided.
Complete Article >
---
By Pete Hubbard
When you create, shape and manage your IP, you will attract people who want your services and products or who share your interests. Your most important client or contact may be the next person who learns about you through your IP. Be prepared.
Complete Article >
---
by Brian M. Montalvo
When transitioning from graduate school to the world-of-work, many things are overlooked. Graduate students who read this article can get a better sense of what actually happens when you begin to work full-time. You'll also receive helpful ideas you can do while you're still in graduate school to make the transition easier.
Complete Article >
---
book by Kenneth B. Hoyt
The Table of Contents and Foreword is excerpted directly from the book. This special feature of Career Convergence is provided to readers to highlight the excellent resources available through NCDA.
Complete Article >
---
by Michael Shahnasarian
Qualified career counselors, retained in litigation as expert witnesses, can offer analyses that facilitate just resolution of disputes. This article describes the types of disputes in which career counselors; insights are germane and outlines processes to conduct earning capacity assessments. Career counselors are cautioned about the perils of expert witness consulting: opposing lawyer deception, manipulation, and bullying - the antithesis of counselor training and raison de etre - are the rule of the day in forensic settings.
Complete Article >
---
by Geri Miller
Many counselors answered the call to assist survivors of the recent natural disasters in the Gulf states. Here is a first-person account from a colleague who volunteered and served, but not in the way that she originally envisioned. This article reveals value of "behind the scenes" action after a disaster -- insight into one person's journey at standing still.
Complete Article >
---
by Irene Komor
As a child, I had no idea what it was I wanted to do as a grown-up. Nonetheless, I made my way with moderate success through public school and grew up despite myself. All along, I looked for meaning in life and enjoyed on-going learning and novel experiences. Today, my job as a Career Counselor at an Ivy League University requires the knowledge I gained through a wide range of jobs in a variety of settings.
Complete Article >
---
by William H. Waldorf and Kim H. Tay
As career professionals, many of us assume we are (or should be) immune to shifts in career direction ourselves. This article points to theoretical, practical and professional reasons why this need not be the case. Rather, it argues that all of us in the career profession (counselors, consultants, coaches) might seek career counseling ourselves.
Complete Article >
---
by Edward Anthony Colozzi
In education we've all heard about the three "R's". Everyone, including Career Counselors, need to learn and live the four "F's"!
Complete Article >
---
by Vickie Cox Edmondson
People of color and women are often encouraged to pursue careers that are dominated by people who don't look like them. In this paper, I offer examples from my life that reveal some of the potential obstacles that people of color and women face when they are underrepresented in their career choice or workplace. Additionally, I offer four key points that career development professionals can do to encourage these pioneers.
Complete Article >
---
by Amy Benedict-Augustine
Eleven days in the life of this counselor were spent in China as a delegate with the People to People Ambassador program. All counselors should accept invitations to participate in unique professional development activities.
Complete Article >
---
by Marilyn Maze
A Career Materials Developer describes how she develops computerized career planning materials utilizing knowledge of career counseling with skills in data analysis, labor market analysis, and computer program design. The tasks involve identifying the most relevant career information, arranging that information to be useful to clients, and determining how a computer can make life easier for clients who need that information.
Complete Article >
---
by Sally Gelardin
This article explains, through the author's personal perspective, how career professionals can learn through distant delivery systems, and why they should include distant education in their practice.
Complete Article >
---
by Danielle Savage
This first person account of the work of a Career Counselor at The American University of Paris gives insight into the similarities and differences of the profession worldwide. A description of her career path also reveals future options for current students.
Complete Article >
---
by Joanne Waldman
A "Day in the Life" of this Master Career Counselor involves the telephone. Most counselors would be pleasantly surprised to learn how exciting and effective this line of work can be!
Complete Article >
---
by Deborah Rentler
When does a student determine what career to pursue? What does a real career pathway look like? Can the valuable hours of planning, evaluating, and preparing really pay off? This career counselor shares her story and hopes other students will succeed also.
Complete Article >
---
by Donna Vinton
Donna Vinton would have turned down her first assignment in the career development field, if she could have. Teaching a course that involved resumes, cover letters, and application blanks seemed to have little to do with what drew her to her job as a high school English teacher. Now, she loves the field of career development and wouldn't choose to do anything else.
Complete Article >
---
By Dottie Dickson Skipper
Career counseling has the potential to become part of the treatment plan for nearly every area of counseling. Therefore, all counselors should plan to include it in the course of treatment, and be prepared and trained to provide career counseling.
Complete Article >
---
by Dolores Naney
Those entering the field of career counseling find that it can provide a satisfying professional experience that often exceeds typical business parameters. It offers the opportunity to have a one-on-one impact on an individual's life. Sue Leonard talks about her career counseling responsibilities in the Indianapolis office of Bernard Haldane, the national career management company. She explains how her previous experience, training and counseling skills help her serve clients.
Complete Article >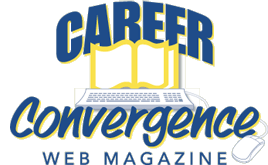 In this section
Search Archives