Submission Guidelines
Focus
Career Convergence readers are career development practitioners. Articles should address trends, "how to", best practices, case examples, overview of models, assessment reviews, training opportunities and related career information in one of the magazine's career development departments (which match the work settings of our readers):
K-12

(elementary, middle/junior high, high school),


Government

(local/state/federal, corrections, military, workforce development),


Non-Profit

(community/agency, pastoral/religious, rehabilitation, association/foundation),


Organization

(business/industry, outplacement, career management, recruiting/staffing, human resources),


Independent

(private practice, consultant),


Post-Secondary

(community college, college, university, vocational/technical).


Counselor Educators & Researchers

(settings where counselor educators are trained or employed; counselor education programs, research settings).
Features (a wide content area).


Special Columns

, "A Day in the Life of a Counselor" and "First Jobs".
Book reviews will be considered for any department.
Style
Authors are suggested to write in a friendly/informative/practical style rather than technical or academic. It may be helpful to readers if articles include lists, bullets, tips, etc. Any links included should be active and appropriate (allowing the reader to dig-deeper, without detracting from the content). Use active voice, rather than passive, and use gender inclusive language ("he or she" rather than just "she"). Avoid jargon, and spell out abbreviations on the first use. Use references when appropriate rather than footnotes. It is suggested that book reviews focus on quality of the contents, identify key points, and illustrate strengths and weaknesses for a balanced review.
Length/Format
Articles should be less than 950 words, including title, abstract, and section subheads. Authors should include a proposed title and abstract (up to 50 words) and a short bio (including relevant positions) with complete contact information (include e-mail and web links, if appropriate). Articles may be submitted via e-mail, as either an MS Word file or pasted into the body of e-mail. Articles may be edited for space or clarity.
Selection Criteria
Authors are encouraged to discuss topics with Associate Editor or Field Editor in advance. Editorial criteria include (but are not limited to) the following: Audience Appeal (will the article be of interest to the reader?), Practicality (can the article help the reader in the field of career development?), Content (do the ideas and facts represent accurate, professional information?), Reader Development (does the article encourage professional growth and affiliation with the association?). In particular, Content should be of a professional nature, rather than commercial. Concentrated product promotion will not be accepted.
Conditions
All work must be original. Authors should not submit articles that are being considered, accepted, or published by another publication. All published material is copyrighted by NCDA and requires author's signature on the copyright transfer form. Reprint permission will be granted if submitted in writing to the editor. Submission implies acceptance of NCDA policy. Associate Editors will notify authors of acceptance or refusal of article. Membership in NCDA is NOT required of authors. No compensation will be given for articles. Authors may receive CEUs for each publication. Please ask the editor for details. Authors are welcome to submit a high resolution digital (.jpg) headshot photo for possible inclusion with their bio.
How to Submit
Authors should email an Associate Editor in one of the career development departments:(please do not submit the same article to multiple editors)
Samara Reynolds, Feature Associate Editor: samara.reynolds@gmail.com
Chad Luke, Counselor Educators & Researchers Associate Editor: cluke@tntech.edu
Abiola Dipeolu, K-12 Associate Editor: adipeolu@buffalo.edu
POSITION OPEN, Organizations Associate Editor: (submit article to webeditor@ncda.org)
Patrick Lennahan, Post-Secondary Associate Editor: plennahan@uri.edu
Imants Jaunarajs, Government Associate Editor: jaunaraj@ohio.edu
Sue Aiken, Independent Associate Editor: saiken001@charter.net
POSITION OPEN, Non-Profit Associate Editor: (submit article to webeditor@ncda.org)
Sarah Backes-Diaz, Special Columns, Associate Editor: sbackesdiaz@gmail.com
If you are not sure which of the above departments to contact or if you would like to discuss an idea with a Field Editor, you may email anyone listed below:

Nancy Miller: clwd@tealpublishing.com
Vera Chapman: veravchapman@gmail.com
Willa Smith: willasmith2277@gmail.com
For questions about Career Convergence or to obtain CEU's, contact the Editor, Melanie Reinersman, at webeditor@ncda.org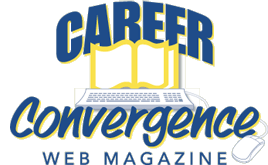 In this section
Search Archives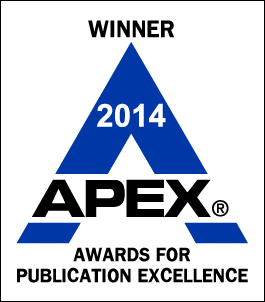 Benefits, Keys & Tips to Getting Published
Benefits:
Become eligible for the Career Convergence Recognition Award - awarded annually at the NCDA Conference
Contribute to the field
- it's a form of professional development
Develop your personal and professional skills
- writing is a way of reflecting and learning
Add to your credentials
Obtain CEU's
- ask the editor for four CEU's per published article
Market your expertise
- add to your resume and vita
Increase your network
- readers and editors become a part of your network
Receive international recognition
- your name appears on the NCDA website, viewed by members and readers from coast-to-coast and internationally
Promote yourself
- include details about yourself in your article's bio (photo optional)
Publicize your employer
-marketing that your boss will appreciate
Share your experiences
- others can learn from you
Non-members demonstrate collaboration
- NCDA wants to partner with you
Keys to Getting Published:
Read the publication
Know the audience
- career development professionals working in a variety of settings
Study the Submission Guidelines
Reflect: what can you share?
- you learn by writing, readers learn from you
Communicate with an editor and follow-up
Tips for Authors - from the Editors!
Write in a non-academic style using actual examples to illustrate your point.
Provide practical tips for the readers.
List related associations and resources that can be helpful to the reader.
Be careful about stating "always" or "never" in a judgmental nature. Be sensitive to diversity and needs of the readers.
Don't write a self-marketing article. See the submission guidelines for our policy on commercialism.
You don't have to be an NCDA member to get published. After you are published we would welcome your membership – the many benefits are posted online!
Remember, all editors are trying to balance each author's voice and writing style with the required practicality and clarity of the topic. We hope our edits are not offensive! We aim to publish, not reject!