TECH TIPS
Provided by the NCDA Technology Committee, these technical tips are short lessons on some of the newest technology tools, trends, and apps, and how they can be used by career practitioners in a variety of contexts.
Developing a LiveBinder for Organizing Career Development and Planning Resources
Need a better way to organize, bookmark, and share online content as a visual portfolio (collection) for career development and planning resources? Then consider developing a LiveBinder -- a digital binder where one can create a central hub full of resources on any topic. Almost everything that is web-based, can be added to a LiveBinder—links to websites, YouTube videos, images, PDF/Microsoft Word/Google documents, and social networking content, to name a few. LiveBinders also allow you to share your binder via Twitter, Facebook, e-mail and in blogs or websites.
Tip Provided by Cindy Miller, cynthia.l.miller@ttu.edu
---
The National Broadband Map

From email and websites to webinars and videoconferencing, chances are you rely on Internet access to conduct your work as a career practitioner in some way. Is it time to review your Internet service at home or the office? The National Broadband Map sponsored by the National Telecommunications & Information Administration and the Federal Communications Commission (FCC), allows you to search for providers by street address. Find out which companies are providing what speeds in your area, so that you can shop to compare plans. The FCC also provides two helpful Broadband Speed Guides (Web activity and Household use) that practitioners, students, and clients can use to make decisions about Internet service. (Chrome is the recommended browser when visiting these sites.)

Tip Provided by Dr. Melissa A. Venable, melissa.a.venable@gmail.com
---
Working with Digital Data? Explore the DiRT Directory of Tools
Whether you are conducting formal research or looking for options to create a new website, the Digital Research Tools (DiRT) Directory has something to offer. This collection of resources is categorized by use and presents options for all skill levels from novice to expert. Career development professionals can take advantage of this site, which was developed by digital humanities scholars, to make decisions about designing new studies, collecting information, organizing data, recording audio/video, and much more. Search each category by platform, cost, and license. DiRT is also looking for additional tools, so consider submitting the resources you have already used successfully, or a review you have written, to the collection.
Tip Provided by Dr. Melissa A. Venable, melissa.a.venable@gmail.com
---
Need to renew your membership? Log in to myNCDA!
One benefit of association membership is access to myNCDA (click on the link on the far right side of the purple navigation bar on any NCDA web page). Set up your user log in and password to get started. Once you log in, update your Member Profile and complete the renewal form. From this portal you'll also find NCDA News & Info for members only, as well as multicultural career resources and sample career forms that you can download and use in your work setting. Did you know that back issues of NCDA's The Career Development Quarterly and journals from the American Counseling Association are available online? Explore all of the information available through the myNCDA log in, and submit your suggestions for additional materials and features.
---
Shrink Your Links with a URL Shortener
If you have ever wanted to provide a URL (a.k.a. web link) in a handout or slide presentation, or even over the phone, you know that long links can be challenging to share. Free link shortening tools, such as TinyURL, Google's URL Shortener, and Bitly all allow you to copy/paste a longer link into a text box, and with one click create a much shorter version that you can then copy/paste into a document, email message, slide, or other format. Take a look at the following example using TinyURL: access this Google Drive folder
https://drive.google.com/folderview?id=0B8bAiOF7GgJyNUJCVk9nNUFLYm8&usp=drive_web
with
http://tinyurl.com/ncdatoolkit
Some shortening tools include additional features, such as creating a custom link and tracking how many times your short link was clicked.
Tip Provided by Dr. Melissa A. Venable, melissa.a.venable@gmail.com
---
Multiple Monitors Can Help
Colleagues often ask about my office workstation, which has two monitors: one rotated in portrait (vertical) orientation and a second in landscape (horizontal) orientation. While studies are mixed on the impact multiple monitors have on work productivity, I find my workstation supports a more natural, paper-like work style. The configuration allows easy side-by-side comparison of documents and screens (i.e. resume, job announcement, LinkedIn profile), and decreases scrolling. Most operating systems (e.g., Windows, OS) support multiple monitors if the computer has multiple video outputs or ports. Monitors that "pivot" from landscape to portrait can be purchased new and some preexisting monitors can be modified to fit an after-market stand that allows rotation. Read more about the benefits of multiple monitors and how to set them up.
Tip provided by: Darrin L. Carr, PhD HSPP, dlcarr@iupuc.edu
---
Test Your Passwords with The Password Meter
From email accounts and virtual meeting systems to job search sites and online career assessments, good passwords are essential to keeping personal conversations and information private. The Password Meter allows you to test your current passwords and develop better strategies. This online tool also shows you why a password choice is strong or weak, and rates it on a scale from "Failure" to "Exceptional." Mike Taylor shares additional ideas for creating memorable and secure passwords. Are your online accounts secure? It's important for career practitioners to have this conversation with their students and clients, and to practice it themselves.
Tip Provided by Dr. Melissa A. Venable, melissa.a.venable@gmail.com


---
Find Meeting Time Consensus with Doodle
How many emails did you have to send out the last time you needed to schedule a meeting? Finding time for a group to meet can be a challenge. Doodle is a free, online tool that helps identify the best day and time easily. Create an event in Doodle with suggested meeting days/times, then send the link to your attendees. Each participant selects his/her available times from the list you created. The result is a visual table highlighting the best time to meet. Doodle tallys the participant responses, sends you email updates, and allows you to set the time zone. The set-up process is quick and doesn't require account registration. CNET.com provides step-by-step instructions and an example to get you started.
Tip Provided by Dr. Melissa A. Venable, melissa.a.venable@gmail.com
---
Job Application Kiosks
While applying for a job at an in-store computer kiosk may seem convenient, students and clients should know what to expect before they begin the process. Most organizations ask for general work history information, but skills and personality questionnaires are also often part of the formal application. Check company websites for tips that help applicants prepare their materials in advance. Publix, for example, provides a Time Saver worksheet, noting that the kiosk application takes around 45 minutes to complete and needs to be updated every 30 days.
Tip Provided by Dr. Melissa A. Venable, melissa.a.venable@gmail.com
---
NCDA's NEW Conference App
Get the most out of NCDA's conference in Long Beach! Download the NCDA conference App on your Android or iPhone/iPad mobile device. You can find the App at the Google Play Store or the iOS store. To locate the App, just search for NCDA. When you first log in, you will be prompted to set up an account. You don't have to set up an account, but registering ensures you have full access to all of the App's features. The App will allow you to create a custom schedule, take notes at sessions, and to post your electronic business card. You can also sign up to receive notifications of room changes or other updates. The event is accessible to BlackBerry devices, Windows Phone users, and desktop computers through a web-based version:https://event.crowdcompass.com/ncda2015

Watch for additional use of the NCDA App at more events, such as Career Practitioner Institutes.
Tip Provided by Paul Timmins, timmi004@umn.edu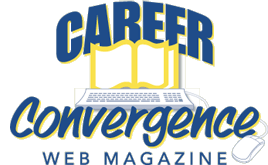 In this section
Search Archives