Calendar
Master Training Programs
Master Trainers are highly trained professionals who train others to become instructors of the CDF Training Programs. Master Trainers are current CDF instructors who are selected through a rigorous application process. Selection is based on regional location, commitment, and instructor experience.

Training is scheduled every 3 years or on an 'as needed' basis. The next Master Trainer Training Workshop is planned for 2014. Applications will be available approximately 6 months before the scheduled training date. The 2011 application forms are listed below. Please use these as an example for the 2014 application form. The 2014 application may include additional materials or requirements so please check back in 2014 for a final application form.

2011 NCDA CDF Master Trainer Application (pdf)
2011 NCDA CDF Master Trainer Application (MS Word)

There are currently 35 NCDA CDF Master Trainers at this time throughout the United States.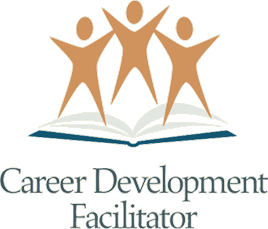 In this section
Find a CDF instructor