Becoming an Instructor
Cost & Time involved
Anyone who is interested in becoming an instructor for the Career Development Facilitator (CDF) training program may apply to participate in one of the 3-day training programs listed below. The qualifications needed to be accepted for CDF Instructor Training can be found under 'Becoming an Instructor'.
Typically, the cut-off date for accepting applications is 4-6 weeks prior to the training. Please contact directly the trainers listed for each CDF Instructor Training Workshop below. They will provide you with application forms and additional information (such as locations and starting times) about each training workshop.
The cost to participate in a training workshop is $1500. The cost includes a CDF Instructor Manual.

Custom Instructor Training Workshops may be available by contacting a Master Trainer: Use the "Find a CDF Instructor" search function on the right and change "Type" to Master Trainer. Use the resulting contact information to select a Master Trainer to inquire about custom instructor training workshops.
Instructor Training Workshops
March
March 5-8, 2015
TRADITIONAL/eLEARNING
Dallas, Texas
March 11-13, 2015
TRADITIONAL/eLEARNING
Madison, Wisconsin
March 15-17, 2015
TRADITIONAL/eLEARNING
Orlando, Florida
March 23-25, 2015
TRADITIONAL/eLEARNING
Albuquerque, New Mexico
March 23-24, 2015
TRADITIONAL/eLEARNING
Albuquerque, New Mexico
May
May 4-6, 2015
TRADITIONAL/eLEARNING
Aiken, South Carolina or Ocean City, New Jersey
May 23-25, 2015
TRADITIONAL/eLEARNING
Cleveland, Ohio
June
June 12-14, 2015
TRADITIONAL/eLEARNING
Aiken, South Carolina
June 25-28, 2015
TRADITIONAL/eLEARNING
Denver, Colorado
October
October 12-14, 2015
TRADITIONAL/eLEARNING
Aiken, South Carolina or Ocean City, New Jersey
October 23-25, 2015
TRADITIONAL/eLEARNING
Ocean City, New Jersey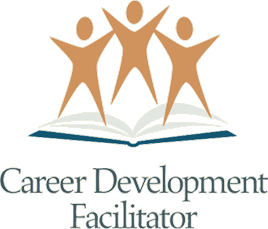 In this section
Find a CDF instructor