Forms & Supplies
The items below are available for purchase on-line. Shipping charges are 5% of your order, or $5.00 minimum. Ohio Sales Tax will be charged on all in-state orders based on county of sale.
Members $30.00/each Nonmembers $40.00/each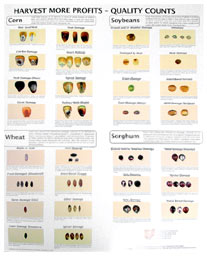 This high quality, four color poster on glossy paper features images (provided by FGIS) of different damage characteristics associated with corn, soybean, wheat and sorghum. This Grain Damage Poster (23" x 29") is ideal for your grading station, or in a public viewing area. Shipped unfolded.
Members $20.00 ea. Nonmembers $40.00 ea.
(If special sort is needed, contact office 614-326-7520). Peel and stick mailing labels for the entire OABA mailing list.
Members $100.00/set. Nonmembers $300.00/set

This directory lists addresses, phone & fax numbers, e-mails and contact person for active grain, feed, seed, fertilizer, agchemical and other associated agribusinesses throughout Ohio.
Members $35.00 ea. Nonmembers $300.00 ea.
TAX EXEMPTION CARDS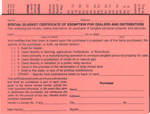 To claim exemption from the Ohio Sales or Use Tax on purchase of tangible personal property and services. Sold in bundles of 100
Members $10.00/100 ; Nonmembers $15.00/100

Programs/ Services