EMPLOYERS
Employers want to post a job?
CLICK HERE to submit your listing.
All submitted job listings will be posted for ONE month unless OAPA is notified by the employer that the position has been filled.
There is a $50 fee for regular text ads.
NEW Online Advertising Rates
OAPA now offers graphic ads within our right hand column for both the Job Seekers & Job Employers sections of the OAPA website. Graphic ads will appear on the site for 3 months. All graphics must be supplied in .JPG or .PNG format within the specified max pixel dimensions below. Rates are as follows:
$100 – Small graphic ad (252 x 200 max pixels)
$500 – Large graphic ad (252 x 400 max pixels)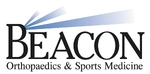 PHYSICIAN ASSISTANT OPENING
Beacon Orthopaedics and Sports Medicine (Cincinnati, Ohio) currently has an opening for a Physician Assistant with Dr. Peter Cha who is an extremely busy Orthopaedic/Sports Medicine physician. He sees approximately 400 patients in clinic per week and performs an average of 20 surgery cases per week. He currently has clinic and surgery at our Sharonville Summit Woods locations.
He is highly interested in considering new grads that are highly motivated and can work in a high volume and high expectation environment. Must be NCCPA certified and graduate of Physician Assistant program. This full time position is eligible for benefits such as Medical, Dental and Paid Time Off. EOE
Please apply on-line at www.beaconortho.com
Wellington Orthopaedics and Sports Medicine
We are currently seeking a second Physician Assistant for our busy orthopaedic practice on the Eastern area of Cincinnati, working with Dr. Suresh Nayak. Dr. Nayak is a fellowship trained orthopaedic surgeon specializing in adult reconstruction, sport medicine, and general orthopaedics.
Responsibilities include:
• Working clinic office hours with surgeon and independently based on demonstration of proficiency
• Assisting physician with hospital rounds and shared on-call duties
• Assisting physician in surgery
• Research and data collection . School Team Coverage
Requirements:
• Must possess strong work ethic and be self-motivated
• Previous orthopedic or surgical experience preferred but not required. Will train new graduates.
• Must have graduated from accredited Physician Assistant Program with NCCPA certification. DEA Prescriptive authority useful. Eligible for State of Ohio licensure as a physician assistant.
Salary commensurate with experience. Excellent benefits and continuing education reimbursement.
Please send inquires/CV to MTDee@health-partners.org