EMPLOYERS
Employers want to post a job?
CLICK HERE to submit your listing.
All submitted job listings will be posted for ONE month unless OAPA is notified by the employer that the position has been filled.
There is a $50 fee for regular text ads.
NEW Online Advertising Rates
OAPA now offers graphic ads within our right hand column for both the Job Seekers & Job Employers sections of the OAPA website. Graphic ads will appear on the site for 3 months. All graphics must be supplied in .JPG or .PNG format within the specified max pixel dimensions below. Rates are as follows:
$100 – Small graphic ad (252 x 200 max pixels)
$500 – Large graphic ad (252 x 400 max pixels)

CLEVELAND CLINIC IS CURRENTLY SEEKING EXPERIENCED PAs FOR A NEWLY DESIGNED HOUSE OFFICER POSITION THROUGHOUT OUR REGIONAL HOSPITAL SYSTEMS. EXPERIENCE IS PREFERRED, HOWEVER CANDIDATES WITH AT LEAST 3 YEARS OF CRITICAL CARE RN EXPERIENCE WILL BE CONSIDERED.
AS A HOUSE OFFICER, THE PA WILL RESPOND TO PATIENT CARE CALLS THROUGHOUT THE REGIONAL HOSPITAL WHERE THEY WILL BE BASED. THE COVERAGE WILL BE 24/7 TO INCLUDE DAY AND NIGHT SHIFTS.
THE COVERAGE WILL BE FOR ALL SERVICES, AND DUTIES WILL INCLUDE BUT NOT LIMITED TO:
* PATIENT EVALUATIONS
* RAPID RESPONSE/CODES
* URGENT PATIENT MANAGEMENT PROCEDURES (AIRWAY, CENTRAL LINES, A-LINES, CHEST TUBES AND OTHER PROCEDURES
* CRITICAL ASSESSMENT OF PATIENTS AS REQUIRED
* CONTINUAL COMMUNICATION WITH OTHER PROVIDERS INVOLVED WITH THE ADMITTED PATIENTS CARE
* AND OTHER RESPONSIBILITIES AS NEEDED
ALL HIRES WILL GO THROUGH AN IN-DEPTH 3 MONTH PAID TRAINING BEFORE BEGINNING THEIR DUTIES AT EACH HOSPITAL. SCHEDULE WILL BE 13 SHIFTS PER MONTH AND WILL INCLUDE ROTATING NIGHTS, WEEKENDS AND HOLIDAYS.
THE APPROPRIATE CANDIDATE WILL HAVE A QUEST FOR TRAILBLAZING, A DESIRE TO BE AN INTEGRAL PART OF A COMMUNITY HOSPITAL SYSTEM AND WORK WITH A GREAT DEAL OF AUTONOMY YET POSSESS CRITICAL COMMUNICATIVE SKILLS WITH OTHER PROFESSIONALS. AS A HOUSE OFFICER, CAREGIVERS WILL LOOK TO YOU AS THE RESPONDER TO THEIR NEEDS FOR WHOLE HOSPITAL PATIENT CARE.
CARE DELIVERED FROM THE HOUSE OFFICER IS RAPID, SHORT TERM AND CONCISE TO ALLEVIATE AN IMMEDIATE ISSUE WITH THE HOSPITALIZED PATIENT. HAND OFFS WILL OCCUR CONTINUALLY TO THE STAFF AND SERVICE OF WHICH THE PATIENT IS ADMITTED.
NOT TO BE CONFUSED WITH A HOSPITALIST ROLE, THE HOUSE OFFICER WILL OVER-SEE THE CARE OF ALL ADMITTED PATIENTS WITHIN THE REGIONAL HOSPITAL. ALL SERVICES CAN AND WILL CALL FOR ASSISTANCE FROM THE HOUSE OFFICER.
Experienced Physician Assistant – Northeast Ohio
At St. Elizabeth Youngstown Hospital, we are seeking a certified physician assistant, licensed in the state of Ohio with a minimum of 2-3 recent years of clinical experience in vascular surgery. Experience should include first assisting in the operating room. This position will be accountable to the Medical Director of Vascular Medicine and Surgical Services and will assist in providing preoperative, intra-operative, and postoperative care in the cardiac I.C.U., step-down unit, and outpatient office setting.
Education:
Graduate of an accredited physician assistant program
NCCPA certification required
Current license in Ohio
BLS and ACLS certification
St. Elizabeth Hospital is part of Mercy Health Youngstown (formerly Humility of Mary Health Partners), an integrated health system located in the Youngstown/Warren area. Mercy Health provides a full spectrum of healthcare services including: inpatient, outpatient, emergency, urgent care, home care and long-term care. Mercy Health (formerly Catholic Health Partners) is the largest health system in Ohio and the fourth largest employer in the state. Please visit Mercy.com to learn more.
Competitive salary, excellent benefits package.
Send CV to: Alyson Moorhead, St. Elizabeth Youngstown Hospital, 1044 Belmont Avenue, Youngstown Ohio, 44501 | Phone: 330-480-8600 Fax: 330-480-3539. Alyson_Moorhead@Mercy.com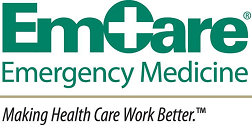 Physician Assistant – Emergency Medicine

EmCare is currently seeking a full-time Physician Assistant for Grandview and Southview Medical Centers in Dayton, Ohio.
Opportunity includes working at both Grandview and Southview Medical Centers in the main ED and fast track. Grandview has an annual volume of 33,000 and a 21-bed ED/5-bed fast track. Southview has an annual volume of 17,000 and a 12-bed ED. The Emergency Department has 24 hrs/day Physician coverage, 10 hrs/day APP coverage Sunday, Monday, Friday and Saturday and 20 hrs/day APP coverage Tuesday, Wednesday and Thursday.
Grandview (a prominent osteopathic teaching facility) and Southview Medical Centers are part of the Kettering Health Network, a not-for-profit network of seven hospitals in the greater Dayton and Northern Cincinnati area. US News and World Report regionally ranked Grandview Medical Center #25 in Ohio, recognized in Ohio River Valley and recognized in Dayton metro area.

Contact Person: Alisha Maaskant
Phone: 215-442-5074
Email: Alisha.Maaskant@emcare.com
Cleveland Clinic is hosting 2 APRN/PA Recruitment Open House Events

Advance Practice Managers from various departments will be available to discuss current
and future job opportunities for experienced Advanced Practice Providers, as well as new
graduates!

NOVEMBER OPEN HOUSE
- Monday, November 16th
- Location: Cleveland Clinic Main Campus
- Time: Open between 10 a.m. - 2 p.m.
- Please RSVP by Monday 11/9 (RSVP info below)

DECEMBER OPEN HOUSE
- Tuesday, December 8th
- Location: Avon Family Health & Surgery Center
- Time: Open between 9 a.m. - 1 p.m.
- Please RSVP by Tuesday 12/1 (RSVP info below)

Please RSVP to Shirlontae Moss at MOSSS2@ccf.org and indicate which event you plan on attending

Job Purpose: Promotes and maintains health by providing medical services under the supervision of a physician. Duties: *Contributes to physician's effectiveness by identifying short-term and long-range patient care issues that must be addressed; providing information and commentary pertinent to deliberations; recommending options and courses of action; implementing physician directives.
PA - Emergency Medicine
The Emergency Services Institute at Cleveland Clinic is currently seeking Emergency Medicine Physician Assistants for various opportunities throughout our health system! Multiple locations throughout Northeast Ohio available! We are seeking experienced, highly motivated individuals to augment our growing practice. In this role, our PAs have the opportunity to work closely with Physicians in providing care to acute care adult and pediatric patients. Physician Assistant Emergency Medicine experience is preferred.


Exceptional Benefit Package
Tuition Forgiveness • Sign-on Bonus • CME Allowance + CME Time Off
Relocation • Licensure Fee Allowance
Lauren Judd
216/448-8208
juddl@ccf.org

Neurosurgical Physician Assistant
Premier Health is seeking several Physician Assistants with neurosurgical experience, in Southwestern Ohio. These are full-time positions- offering competitive and lucrative benefit/salary packages. Work as a Neurocritical Care Assistant at the only Level I Trauma Center in the area. For additional information, please contact our Advanced Practitioner Recruiter:
Nathan Gohlke
937.208.2237
negohlke@PremierHealth.com