EMPLOYERS
Employers want to post a job?
CLICK HERE to submit your listing.
All submitted job listings will be posted for ONE month unless OAPA is notified by the employer that the position has been filled.
There is a $50 fee for regular text ads.
NEW Online Advertising Rates
OAPA now offers graphic ads within our right hand column for both the Job Seekers & Job Employers sections of the OAPA website. Graphic ads will appear on the site for 3 months. All graphics must be supplied in .JPG or .PNG format within the specified max pixel dimensions below. Rates are as follows:
$100 – Small graphic ad (252 x 200 max pixels)
$500 – Large graphic ad (252 x 400 max pixels)

Orthopedic Associates of SW Ohio, Inc.
Physician Assistant

Spine Surgeon in search of a full time licensed Physician Assistant to assist with a very busy practice that is part of a large well-established orthopedic practice in Dayton, Ohio. Physicians offer a comprehensive treatment program using many types of modalities. He/She will be required to see a variety of patients in the Centerville, Dayton, Sidney and Greenville areas. Must be comfortable with EMR. Excellent benefit and compensation package. 2 positions are available.

Qualified candidates can fax resume with salary requirements to 937-428-0940 or apply by email at apply@oaswo.com EEO.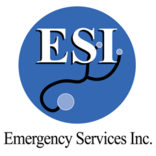 Emergency Services Inc.
Experienced Emergency Medicine Physician Assistant

Emergency Services, Inc.(ESI) is an Emergency Medicine physicians group staffing two large hospitals, and 2 free standing ER's in Columbus Ohio area. We are seeking Physician Assistants with at least 2 years of ER experience working directly in an Emergency Room as a Nurse Practitioner or Physician Assistant. This is a full time position ( 15 shifts per month ) (8 hour shifts). Our Physician Assistants enjoy a competitive salary as well as a 401(k) plan with company match, a group profit sharing plan, a continuing medical education expense account and a cell phone. The usual malpractice, disability, no out of pocket expense for health and dental coverage. A job as an Assistant Physician can be stressful, so we make our work environment and scheduling as hassle-free and accommodating as possible. Since we are a physician-owned company, we have an intimate appreciation for the time and dedication that Physician Assistants put into their jobs. Sorry no new grads at this time.

Contact Person...Kim Mayo-Bailey
Phone................ 614-397-6696
Fax.................... 614-987-8003
Email................. kmayo-bailey@esiohio.com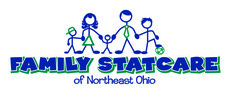 Family Statcare
FT, PT or PRN Physician Assistant
PAs needed FT, PT or PRN for our clinic chain. New clinics are opening in Wooster. Shifts are 10 hours (9-7 M thru Fri) 9-3 Sat, & Sun. We are accredited by the Joint Commission and offer supervising physicians, and benefits for FT employees. (PTO, 401k, etc.) Full time front desk employees provided at all locations so all you need to do is deliver healthcare.

Contact Ken Filbert at 330.416.6153 (P), 928.396.7304 (F) or kenfilbert@hotmail.com
Ohio Pain & Rehab Specialists
Physician Assistant

Dynamic multi-physician specialty practice in Physical Medicine and Rehabilitation and Pain management looking for a dynamic part-time Physician Assistant to become part of our team. Candidate will be trained to specialty and job duties that include:
.Evaluation of ambulatory patient with acute and chronic pain problems and disorders impairing function. .Performing injections and other procedures
.Educating and training patients on disease processes and treatments.
.Must have Ohio License and certifications.
.Must have FBI/BCI background check.
Contact Jody Piper at 330-498-9865, (F)330-498-9869 or j.piper@ohiorehab.com
Faculty - Clinical Pharmacist
THIS POSITION IS LOCATED IN DUBLIN, OH
The Ohio University School of Rehabilitation and Communication Sciences and School of Nursing are seeking a Clinical Pharmacist for a non-tenure track faculty (11 month full time appointment) at the level of Lecturer/Associate Lecturer. This position will be teaching at the newly developing campus in Dublin, OH as part of the Master of Physician Assistant Practice program beginning in May 2015, and teaching online courses for the Master's of Science in Nursing Family Nurse Practitioner track in the School of Nursing.

The successful candidate will teach courses in advanced clinical pharmacology to students who will be required to prescribe and dispense medications as part of their professional practice responsibilities upon graduation. Other responsibilities include participation in student selection and admissions process, providing academic and career counseling, and develop courses with appropriate learning outcomes and objectives to meet the needs of the programs.

Ohio University - Division of Physician Assistant Practice
Faculty - Clinical Assistant / Associate Professor
Ohio University is seeking applications for a faculty member for the developing Master of Physician Assistant Practice (MPAP) program at its new Dublin, Ohio campus near Columbus. Established in 1804, Ohio University is a doctoral/research extensive university and the oldest public institution of higher learning in the state of Ohio, with the main campus located in the scenic Appalachian foothills in Athens. As a comprehensive institution, Ohio offers a distinctive and high quality undergraduate and graduate education. The Department of Physician Assistant Practice is currently seeking provisional accreditation from the ARC-PA and is currently in the process of building a new, state of the art facility.

Clinical Faculty
The Department of Physician Assistant Education at the University of Dayton invites applications for a faculty position. This faculty member will be responsible primarily for teaching and/or moderating modules, assessing student performance, participating in admissions process, student mentoring/advising and program activities such as accreditation, curriculum review, and program evaluation.

This is a 12 month, clinical faculty with a renewable contract position. The University of Dayton, founded in 1850 by the Society of Mary, is a top ten Catholic research university. The University seeks outstanding, diverse faculty and staff who value its mission and share its commitment to academic excellence in teaching, research and artistic creativity, the development of the whole person, and leadership and service in the local and global community.