EMPLOYERS
Employers want to post a job?
CLICK HERE to submit your listing.
All submitted job listings will be posted for ONE month unless OAPA is notified by the employer that the position has been filled.
There is a $50 fee for regular text ads.
NEW Online Advertising Rates
OAPA now offers graphic ads within our right hand column for both the Job Seekers & Job Employers sections of the OAPA website. Graphic ads will appear on the site for 3 months. All graphics must be supplied in .JPG or .PNG format within the specified max pixel dimensions below. Rates are as follows:
$100 – Small graphic ad (252 x 200 max pixels)
$500 – Large graphic ad (252 x 400 max pixels)

Orthopedic Associates of SW Ohio, Inc.
Physician Assistant

Spine Surgeon in search of a full time licensed Physician Assistant to assist with a very busy practice that is part of a large well-established orthopedic practice in Dayton, Ohio. Physicians offer a comprehensive treatment program using many types of modalities. He/She will be required to see a variety of patients in the Centerville, Dayton, Sidney and Greenville areas. Must be comfortable with EMR. Excellent benefit and compensation package. 2 positions are available.

Qualified candidates can fax resume with salary requirements to 937-428-0940 or apply by email at apply@oaswo.com EEO.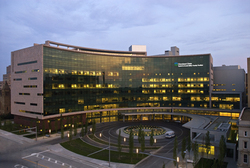 Cleveland Clinic is currently seeking qualified Physician Assistants for a variety of opportunities in Northeast Ohio. We are the largest employer of Physician Assistants in Ohio, and one of the largest employers in the country! We invite you to discover more about being a Physician Assistant at Cleveland Clinic, about the profession and the opportunities we have to offer.
Cleveland Clinic is an exciting and innovative organization, serving patients from every state in the country and around the world!
You can work in a variety of settings – at our downtown campus or at one of our 8 regional hospitals or 18 family health and surgery centers.
You will have a lot of opportunity to move and grow within the entire health system.
We offer a competitive compensation and a benefits package specially designed for Physician Assistants, including: tuition loan forgiveness for new graduates, sign-on bonuses for experienced candidates, relocation and more!
To learn more about our current opportunities and/ or to apply online, please visit us at www.clevelandclinic.jobs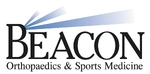 PHYSICIAN ASSISTANT OPENING
Beacon Orthopaedics and Sports Medicine (Cincinnati, Ohio) currently has an opening for a Physician Assistant with Dr. Peter Cha who is an extremely busy Orthopaedic/Sports Medicine physician. He sees approximately 400 patients in clinic per week and performs an average of 20 surgery cases per week. He currently has clinic and surgery at our Sharonville Summit Woods locations.
He is highly interested in considering new grads that are highly motivated and can work in a high volume and high expectation environment. Must be NCCPA certified and graduate of Physician Assistant program. This full time position is eligible for benefits such as Medical, Dental and Paid Time Off. EOE
Please apply on-line at www.beaconortho.com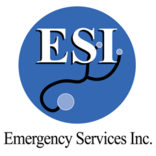 Emergency Services Inc.
Experienced Emergency Medicine Physician Assistant

Emergency Services, Inc.(ESI) is an Emergency Medicine physicians group staffing two large hospitals, and 2 free standing ER's in Columbus Ohio area. We are seeking Physician Assistants with at least 2 years of ER experience working directly in an Emergency Room as a Nurse Practitioner or Physician Assistant. This is a full time position ( 15 shifts per month ) (8 hour shifts). Our Physician Assistants enjoy a competitive salary as well as a 401(k) plan with company match, a group profit sharing plan, a continuing medical education expense account and a cell phone. The usual malpractice, disability, no out of pocket expense for health and dental coverage. A job as an Assistant Physician can be stressful, so we make our work environment and scheduling as hassle-free and accommodating as possible. Since we are a physician-owned company, we have an intimate appreciation for the time and dedication that Physician Assistants put into their jobs. Sorry no new grads at this time.

Contact Person...Kim Mayo-Bailey
Phone................ 614-397-6696
Fax.................... 614-987-8003
Email................. kmayo-bailey@gmail.com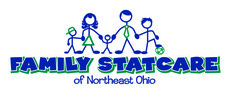 Family Statcare
FT, PT or PRN Physician Assistant
PAs needed FT, PT or PRN for our clinic chain. New clinics are opening in Wooster, and Kenmore, N. Philadelphia. Existing clinics are available in N. Royalton, Independence, Olmstead, Ellet & Manchester Rd in Akron, Stow and Medina. Shifts are 10 hours (9-7 M thru Fri) 9-3 Sat, & Sun. We are accredited by the Joint Commission and offer supervising physicians, and benefits for FT employees. (PTO, 401k, etc.) Full time front desk employees provided at all locations so all you need to do is deliver healthcare.

Contact Ken Filbert at 330.416.6153 (P), 928.396.7304 (F) or kenfilbert@hotmail.com
Wellington Orthopaedics and Sports Medicine
We are currently seeking a second Physician Assistant for our busy orthopaedic practice on the Eastern area of Cincinnati, working with Dr. Suresh Nayak. Dr. Nayak is a fellowship trained orthopaedic surgeon specializing in adult reconstruction, sport medicine, and general orthopaedics.
Responsibilities include:
• Working clinic office hours with surgeon and independently based on demonstration of proficiency
• Assisting physician with hospital rounds and shared on-call duties
• Assisting physician in surgery
• Research and data collection . School Team Coverage
Requirements:
• Must possess strong work ethic and be self-motivated
• Previous orthopedic or surgical experience preferred but not required. Will train new graduates.
• Must have graduated from accredited Physician Assistant Program with NCCPA certification. DEA Prescriptive authority useful. Eligible for State of Ohio licensure as a physician assistant.
Salary commensurate with experience. Excellent benefits and continuing education reimbursement.
Please send inquires/CV to MTDee@health-partners.org