EMPLOYERS
Employers want to post a job?
CLICK HERE to submit your listing.
All submitted job listings will be posted for ONE month unless OAPA is notified by the employer that the position has been filled.
There is a $50 fee for regular text ads.
NEW Online Advertising Rates
OAPA now offers graphic ads within our right hand column for both the Job Seekers & Job Employers sections of the OAPA website. Graphic ads will appear on the site for 3 months. All graphics must be supplied in .JPG or .PNG format within the specified max pixel dimensions below. Rates are as follows:
$100 – Small graphic ad (252 x 200 max pixels)
$500 – Large graphic ad (252 x 400 max pixels)

Union Hospital First Care
PA , Urgent Care
We are in need of a full-time physician assistant to work at Union Hospital's First Care Facility Oxford Street in Dover Ohio. First Care is owned and operated by Union Hospital in Dover Ohio. It is your traditional Stat Care/Immediate Care facility.
Qualified applicants must have at least two years of ER and/or Stat Care/Immediate Care experience. Must have experience suturing and splinting. Must be Board-certified Physician Assistant with the state of Ohio license and a valid prescribers number and DEA number.
Must be willing to work 12-hour shifts, 8a to 8p, with one weekend: Saturday and Sunday shift. Which are 8a to 4p. Closed on all holidays. 36 to 40 hour work weeks.
Union Hospital in Dover Ohio offers competitive hourly rates. Vacation/sick/holiday time wrapped up into lump PTO time. Union Hospital also offers medical insurance along with short and long-term disability.
Contact:
Karie Rice Manager
330-343-0753 x208
karier@unionhospital.org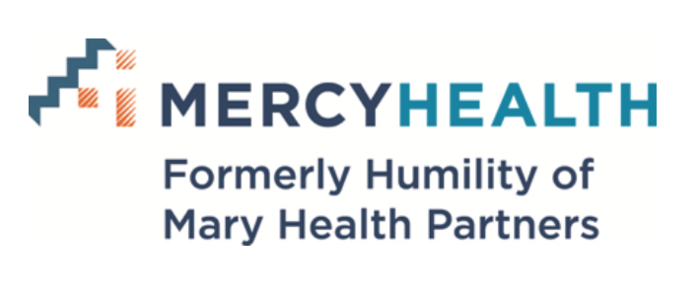 Experienced Physician Assistant Needed – Northeast Ohio
At St. Elizabeth Youngstown Hospital, we are seeking a physician assistant with a minimum of 2-3 years of cardiovascular experience to join a cardiovascular surgery practice. Experience should include intra-operative Conduit Harvesting both endoscopically and open technique as well as first assisting in the operating room.
St. Elizabeth Hospital is part of Mercy Health Youngstown (formerly Humility of Mary Health Partners), an integrated health system located in the Youngstown/Warren area. Mercy Health provides a full spectrum of healthcare services including: inpatient, outpatient, emergency, urgent care, home care and long-term care. Mercy Health (formerly Catholic Health Partners) is the largest health system in Ohio and the fourth largest employer in the state. Please visit Mercy.com to learn more.
St. Elizabeth, located in Youngstown, is part of the Youngstown/Warren community which includes several, splendid areas that are a great place to call home. There is quality, affordable housing, a lower-than-average cost of living and excellent public and parochial school systems. Many recreational and cultural activities are available including water sports, symphony orchestra performances, golf, professional sports teams and art galleries.
Competitive salary, excellent benefits package.
Please send CV to:
Christine Rhoades, Director of Physician Network Development
St. Elizabeth Health Center
1044 Belmont Avenue
Youngstown, Ohio 44501
Phone: 330-480-7863 | Fax: 330-480-3539 Christine_Rhoades@mercy.com

EmCare
PA - Emergency Medicine
Clinton Memorial Hospital is a community healthcare provider, a Regional Health System that makes a difference in peoples' lives every day. There are 102 beds at Clinton Memorial Hospital and includes a full-service emergency room where every physician is emergency medicine-trained and board-certified with Hospitalists on staff as well.

Emergency Department Overview:

30,000 projected annual patient visits
16 bed ED; 6 bed Fast Track
MedHost EMR
24 hours of physician coverage daily with 24 hours of NP/PA coverage daily
Physician Schedule: 7a-7p and 7p-7a
NP/PA Schedule: 10a-10p and 1p-1a
Employee Status with Full-time Benefits: Medical, Dental, Vision, 401K, Elective Deferral Plan, and Business Expense Reimbursement Account
Health Express Urgent Care
Physician Assistant

Health Express Urgent Care is a new start up Urgent Care located in Parma, Ohio. We are currently looking for a part-time physician assistant with possibility of full-time in the near future. Candidates must be outgoing, efficient and comfortable in an autonomous work environment. The clinic is equipped with X-ray, CLIA waive point of care testing labs. Must be confident in suturing, splinting, minor office procedures, x-ray reads, use of EMR, treating all ages, and practicing autonomously. Current, unrestricted License is needed.
We welcome new graduate PA's!
Contact Moses
440-882-6595
m.hamed@healthexpressuc.com