Job SEEKERs
Looking for a job? Scroll down for the latest postings.
Criminal Background Check required for initial Ohio license and
Ohio license restoration applications.
---
Current Openings

---
08/29/2016
Premier Health
---
08/25/2016
Licking Memorial Health Professionals
---
08/10/2016
UH St. John Medical Center
---
08/10/2016
Orthopedic Specialist & Sports Medicine
---
08/08/2016
The Allen Group on behalf of Client
---
08/01/2016
Ohio Family Practice
---
07/29/2016
Ohio University - Dublin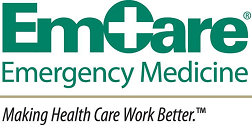 Physician Assistant
Emergency Medicine
EmCare is currently seeking a full-time Physician Assistant for Grandview and Southview Medical Centers in Dayton, Ohio.
Opportunity includes working at both Grandview and Southview Medical Centers in the main ED and fast track. Grandview has an annual volume of 33,000 and a 21-bed ED/5-bed fast track. Southview has an annual volume of 17,000 and a 12-bed ED. The Emergency Department has 24 hrs/day Physician coverage, 10 hrs/day APP coverage Sunday, Monday, Friday and Saturday and 20 hrs/day APP coverage Tuesday, Wednesday and Thursday.

Contact Person: Alisha Maaskant
Phone: 215-442-5074
Email: Alisha.Maaskant@emcare.com
---
Columbus Arthritis Center
Physician Assistant
The Columbus Arthritis Center is seeking a licensed Physician Assistant or new PA graduate with references, to join our robust rheumatology practice in Columbus, Ohio. We are looking for a Physician Assistant who has the compassion, interest, and interpersonal skills to co-manage patients with a variety of musculoskeletal disorders and connective tissue diseases. The Columbus Arthritis Center is one of the nation's largest private rheumatology specific practices with a large referral base. Our 9 physician, 4 Physician Assistant rheumatology practice provides quality patient care in our solo location, just minutes from downtown Columbus. Our thriving practice has EHR, high complexity laboratory, digital x-ray and DEXA, MRI, in-office infusion services, and dedicated support staff. We offer an excellent salary and benefit package, exceptional work/life balance, and the opportunity to live in one of the fastest growing major metropolitan areas in the country.

Nan Irwin, Practice Administrator
614/485-2665
nirwin@columbusarthritis.com
---
Physician Assistant Opportunities
Become a PA at one of U.S. News & World Report's Best Hospitals! Cleveland Clinic is the largest employer of PAs in Ohio and one of the largest in the Country! We offer an extremely competitive benefits package including: Tuition loan forgiveness for new graduates, sign-on bonuses for experienced PAs and Professional Reimbursements! We are currently seeking physician assistants for a variety of opportunities across multiple specialty areas.

For the most up-to-date listing of opportunities and/or to apply online,
Go to: http://jobs.clevelandclinic.org/ Click on the Green Box labeled "Advance Practice"
---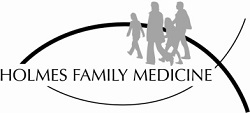 Holmes Family Medicine, Inc.
Physician Assistant in Family Medicine
Searching for a Physician Assistant to join a well-established, respected, and independent family practice in a modern facility. Our group consists of three physicians and one physician assistant. We are a family-friendly practice that will work with you to establish a scope of practice that fits your professional needs. We offer a 4 day/week position, competitive salary, vacation, CME, and opportunity for professional growth. RN/LPN staffing working in an Allscripts EHR environment. Visit our website at www.holmesfm.com. Previous experience is preferred, but we would be willing to train the right candidate. Must be NCCPA certified. Contact Lindsay Horst, office coordinator at 330-674-1200x1117 or lindsay@holmesfm.com.