Job SEEKERs
Looking for a job? Scroll down for the latest postings.
Criminal Background Check required for initial Ohio license and
Ohio license restoration applications.
---
Current Openings

---
05/31/2016
Grandview Family Practice
---
05/31/2016
American Health Network
---
05/27/2016
Menorah Park Center for Senior Living
---
05/27/2016
Licking Memorial Health Systems
---
05/24/2016
Summa Emergency Associates, Inc.
---
05/23/2016
Cleveland Clinic
---
05/19/2016
OrthoNeuro
---
05/17/2016
Premier Health
---
05/12/2016
OhioHealth
---
05/11/2016
OrthoNeuro - Columbus
---
05/11/2016
Cleveland Clinic
---
05/05/2016
OrthoNeuro, Inc. - Columbus
---
05/05/2016
Cleveland Clinic
---
05/04/2016
Blanchard Valley Medical Associates, Inc.
---
05/03/2016
Lake Erie College PA Program
---
05/03/2016
Hometown Urgent Care - Cincinnati, OH
---
05/02/2016
Cleveland Clinic
---
04/19/2016
Medical University of South Carolina
---
04/07/2016
Avita Health System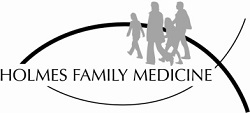 Holmes Family Medicine, Inc.
Physician Assistant in Family Medicine
Searching for a Physician Assistant to join a well-established, respected, and independent family practice in a modern facility. Our group consists of three physicians and one physician assistant. We are a family-friendly practice that will work with you to establish a scope of practice that fits your professional needs. We offer a 4 day/week position, competitive salary, vacation, CME, and opportunity for professional growth. RN/LPN staffing working in an Allscripts EHR environment. Visit our website at www.holmesfm.com. Previous experience is preferred, but we would be willing to train the right candidate. Must be NCCPA certified. Contact Lindsay Horst, office coordinator at 330-674-1200x1117 or lindsay@holmesfm.com. Ohio Dominican University
Director of Health Services
PURPOSE:
The Director of Health Services provides and directs health care services for students enrolled at Ohio Dominican University. (This involves providing care for faculty and staff as needed.) Within the scope of practice, this position provides primary care to students, including evaluation, diagnosis, treatment and management of general medical problems and/or injuries. The role includes taking responsibility regarding current public health issues that may affect the campus community, for educational and prevention programming that support wellness and promote self-care.

ESSENTIAL JOB RESPONSIBILITIES:
Coordinate all aspects of Health Services for the University.

Oversee the Wellness Center in collaboration with the Director of Counseling and the Director of Wellness, Prevention and Programming.

Provide individual health assessment, examination and treatment depending on the illness or injury.

Manage, supervise and prepare the annual budget for Health Services.

Responsibilities may include interviewing and training employees; annual HIPAA testing, directing work, appraising performance; addressing complaints and resolving problems/issues. This will pertain to student workers as well.

Update Health Services forms, brochures, policies, website, and literature, as needed.

Experience with community health services and providers for student referrals without health insurance and minimal financial means needing follow-up, treatment, diagnostic testing and or assessment by a health care specialist or other services not available at the University.

Maintain the highest standards of health care delivery according to The Ohio Board of Nursing, the Occupational Safety & Health Administration (blood borne pathogens standard), the Health Insurance Portability and Accountability Act (HIPAA), CDC, FDA and the Ohio State Board of Pharmacy.

Collaborates with ODU Counseling Services, Athletic Trainers or other health care providers as indicated.

Maintain and store all health records in locked cabinets, in locked office.

Lead and/or assist with wellness projects and events (i.e. Wellness Fair, Healthy Heart, Good Nutrition, Stress Free Zone, Breast Cancer etc.).

Maintain electronic health record including updates and payments for usage.

Monitor department and exam room supplies and order as needed.

Submit utilization reports as required and attend staff meetings.

Maintain membership on the Passport to Wellness Team.

Develop and implement strategic goals for Health Services in keeping with the mission and strategic plan of ODU.

Exhibit a professional attitude and provide care in an ethical manner at all times.

Promote the patient's dignity, privacy and confidentiality at all times.

Maintain relationships with colleagues within the field of college health at the state (Ohio College Health Association) and national level (The American College Health Association).

Perform other duties as assigned.

EDUCATION/EXPERIENCE:
Graduate from an accredited NP or PA Program and licensed to practice in the State of Ohio. Must have prescriptive privileges. Two years of clinical experience is required in acute care, ER, primary care. Additional requirements include: a high level of integrity, ethics and professionalism; demonstrated leadership and administrative skills; demonstrated sensitivity to the unique needs of a diverse student population. Exceptional supervisory and communication skills along with the ability to work collaboratively with departments across campus are needed to do the job successfully. Proficient with MS Office, Word and Excel.

COMMUNICATION SKILLS/REQUIREMENTS:
Able to effectively communicate verbally and in writing as to work requirements, work in progress, and/ or work completion. Strong interpersonal skills and the ability to maintain confidentiality is required. This position requires professionalism, competence and a positive demeanor in the performance of all duties. Ability to communicate effectively during an emergency with Public Safely & Security and medics as necessary.

REASONING ABILITY:
Most work is basic to moderate complexity and requires some judgment depending on departmental needs. Good critical thinking skills and the ability to triage patients as needed either in the Wellness Center or in the event of an emergency on campus. Must have the ability to follow instructions and directions and decide on a course of action. Must be able to manage, organize and prioritize multiple tasks. Must be able to reasonably envision future needs and plan accordingly.

LICENSES/CERTIFICATIONS:
Valid Ohio License to practice CNP or PA-C, Ohio Driver's License, DEA License

WORK ENVIRONMENT:
Office. Exposed to minimal hazards in the office. Occasional travel outside the office is required and some evening and weekend work is also required.

INTERESTED CANDIDATES SHOULD APPLY ONLINE AT:
https://home.eease.adp.com/recruit2/?id=15009241&t=1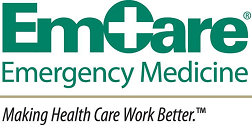 Physician Assistant – Emergency Medicine

EmCare is currently seeking a full-time Physician Assistant for Grandview and Southview Medical Centers in Dayton, Ohio.
Opportunity includes working at both Grandview and Southview Medical Centers in the main ED and fast track. Grandview has an annual volume of 33,000 and a 21-bed ED/5-bed fast track. Southview has an annual volume of 17,000 and a 12-bed ED. The Emergency Department has 24 hrs/day Physician coverage, 10 hrs/day APP coverage Sunday, Monday, Friday and Saturday and 20 hrs/day APP coverage Tuesday, Wednesday and Thursday.
Grandview (a prominent osteopathic teaching facility) and Southview Medical Centers are part of the Kettering Health Network, a not-for-profit network of seven hospitals in the greater Dayton and Northern Cincinnati area. US News and World Report regionally ranked Grandview Medical Center #25 in Ohio, recognized in Ohio River Valley and recognized in Dayton metro area.

Contact Person: Alisha Maaskant
Phone: 215-442-5074
Email: Alisha.Maaskant@emcare.com
Physician Assistant Opportunities
Become a PA at one of U.S. News & World Report's Best Hospitals! Cleveland Clinic is the largest employer of PAs in Ohio and one of the largest in the Country! We offer an extremely competitive benefits package including: Tuition loan forgiveness for new graduates, sign-on bonuses for experienced PAs and Professional Reimbursements! We are currently seeking physician assistants for a variety of opportunities across multiple specialty areas.

For the most up-to-date listing of opportunities and/or to apply online,

Go to: http://jobs.clevelandclinic.org/ Click on the Green Box labeled "Advance Practice"
Columbus Arthritis Center
Physician Assistant
The Columbus Arthritis Center is seeking a licensed Physician Assistant or new PA graduate with references, to join our robust rheumatology practice in Columbus, Ohio. We are looking for a Physician Assistant who has the compassion, interest, and interpersonal skills to co-manage patients with a variety of musculoskeletal disorders and connective tissue diseases. The Columbus Arthritis Center is one of the nation's largest private rheumatology specific practices with a large referral base. Our 9 physician, 4 Physician Assistant rheumatology practice provides quality patient care in our solo location, just minutes from downtown Columbus. Our thriving practice has EHR, high complexity laboratory, digital x-ray and DEXA, MRI, in-office infusion services, and dedicated support staff. We offer an excellent salary and benefit package, exceptional work/life balance, and the opportunity to live in one of the fastest growing major metropolitan areas in the country.

Nan Irwin, Practice Administrator
614/485-2665

nirwin@columbusarthritis.com