Job SEEKERs
Looking for a job? Scroll down for the latest postings.
Criminal Background Check required for initial Ohio license and
Ohio license restoration applications.
---
Current Openings

---
12/01/2016
Health Express Urgent Care
---
11/28/2016
Cleveland Clinic
---
11/28/2016
Mercy Health Orthopaedics
---
11/28/2016
Wellington Orthopaedics & Sports Medicine
---
11/28/2016
Fairfield Medical Center
---
11/28/2016
Faith Medical Associates, Inc.
---
11/15/2016
University of Mount Union
---
11/10/2016
Ohio Gastroenterology and Liver Institute
---
11/10/2016
Summa Health System
---
11/09/2016
Caduceus Healthcare, Inc.
---
10/28/2016
Mount Carmel Health System
---
10/28/2016
Endocrine Specialists, PC
---
10/28/2016
QuadMed
---
09/09/2016
Summa Health Medical Group
The Ohio State University Wexner Medical Center - The James Cancer Hospital

Physician Assistant

Looking to take your career to the next level? We are looking for an Advanced Practice Professionals for our growing James Cancer Hospital team!
Work in one of the country's top health systems as central Ohio's only academic medical center, The Ohio State University Wexner Medical Center values learning, development and innovation. The James Cancer Hospital is a 308-bed hospital that strives to create a cancer-free world by integrating scientific research with excellence in education and patient-centered care. It is one of only 46 National Cancer Institute-designated Comprehensive Cancer Centers, transformational facility that fosters collaboration and integration of cancer research and clinical cancer care.
Working here is more than just a job – it's a career in which you can help change the face of medicine. OSU offers a comprehensive compensation package including competitive pay, outstanding benefits including paid parental leave, medical, dental and vision, state retirement options, 100% employer paid tuition to OSU toward furthering your education and tuition assistance for dependents/spouse as well as access to University recreational/sports facilities and activities.
Contact:
Precious Suchora
Phone: 614-366-8608
Email: precious.suchora@osumc.edu
---
PRN Physician Assistant
Salem Regional Medical Center

Inpatient Medical Services, a well-established Hospitalist group based in Akron, OH is looking for a PRN Physician Assistant for our Salem Regional Medical Center program.
Located in Salem, OH just 20 miles south of Youngstown, Salem Regional Medical Center has become a destination hospital in the region due their continued effort to provide quality care and do so in the most up to date facilities.
We are currently looking to add an additional PRN Physician Assistant to assist on an as-needed basis, in addition to our strong team of full time Physicians at SRMC.
Responsibilities will include, but not be limited to the following:
Performing H&P's on all newly assigned patients.
Communicate effectively with patient & family, as well as with team members and hospital staff.
Refer patients for additional services as needed.
Have the ability to independently round on an assigned patient load. This will include handling all aspects of the patient visit from admission to discharge.
Handling admissions as assigned by Site Director.
All other duties as assigned by Site Director & IMS VP of Operations/CMO.
Requirements for the PRN Physician Assistant include:
Completion of Master's Degree from an Accredited program.
Active Ohio License & DEA (prescriptive authority).
Active and up to date BLS & ACLS.
Prior experience and ability to quickly learn EMR systems.
2+ years of prior Hospitalist rounding experience, including carrying a patient load with autonomy is ideal, but not required.
Contact:
Chris Ludwig
330-576-0500
cludwig@imshospitalist.com
---
Beacon Orthopaedics & Sports Medicine
Physician Assistant - Full Time Cincinnati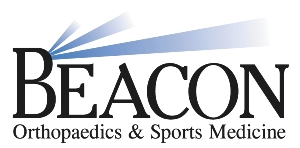 Beacon Orthopaedics and Sports Medicine (Cincinnati, Ohio) currently has an opening for a Physician Assistant. Our opening is with Dr. Haleem Chaudhary – Total Joint Specialist. Must be NCCPA certified and graduate of Physician Assistant program. 2+ years of experience in Orthopaedics and/or Surgery is preferred. New grads are welcome to apply. Clinical and surgical duties at our Sharonville office, Beacon East, Beacon West, Northern Kentucky and Christ Hospital

This full time position is eligible for benefits such as Medical, Dental and Paid Time Off. EOE

Candidates may contact Becky Mitchell, HR Director at 513-354-7663, bmitchell@beaconortho.com or fax a resume to 866-313-9107
---
Physician Assistant Opportunities
Become a PA at one of U.S. News & World Report's Best Hospitals! Cleveland Clinic is the largest employer of PAs in Ohio and one of the largest in the Country! We offer an extremely competitive benefits package including: Tuition loan forgiveness for new graduates, sign-on bonuses for experienced PAs and Professional Reimbursements! We are currently seeking physician assistants for a variety of opportunities across multiple specialty areas.

For the most up-to-date listing of opportunities and/or to apply online,
Go to: http://jobs.clevelandclinic.org/ Click on the Green Box labeled "Advance Practice"