Job SEEKERs
Looking for a job? Scroll down for the latest postings.
Criminal Background Check required for initial Ohio license and
Ohio license restoration applications.
---
Current Openings

---
07/28/2015
Cleveland Clinic
---
07/16/2015
University of Cincinnati College of Medicine
---
07/13/2015
Corporate Care Solutions
---
07/10/2015
OhioHealth Urgent Care
---
07/07/2015
Cleveland Clinic
---
07/07/2015
Cleveland Clinic
---
07/07/2015
MUSC (Medical University of South Carolina)
---
07/01/2015
Spine Institute of Ohio
---
06/11/2015
Cleveland Clinic
---
06/01/2015
Kettering Cariothoracic and Vascular Surgeons
---
04/30/2015
Providers for Healthy Living
---
04/30/2015
Clermont Internists Associates, Inc.
---
04/15/2015
Health Express Urgent Care - Parma, OH
CLEVELAND CLINIC
APRN/PA Recruitment Open House

Friday, August 21st from 9 a.m.-1 p.m.

Cleveland Clinic Lyndhurst Campus
1950 Richmond Road,
Lyndhurst, Ohio

The Open House will take place in the Atrium, open to attend anytime during the scheduled hours!
Free on-site parking.
Beverages will be provided.
Advance Practice Managers from various departments will be available to discuss current
and future job opportunities for experienced Advanced Practice Providers, as well as new
graduates!

Please RSVP by Friday, August 14th to Shirlontae Moss Email: MOSSS2@ccf.org

Job Purpose: Promotes and maintains health by providing medical services under the supervision of a physician. Duties: *Contributes to physician's effectiveness by identifying short-term and long-range patient care issues that must be addressed; providing information and commentary pertinent to deliberations; recommending options and courses of action; implementing physician directives.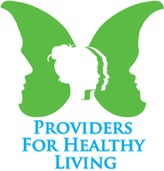 Psychiatric Physician Assistant
Psychiatric Physician Assistant Wanted Who Loves to Treat Kids! We are a team-oriented mental health practice in the Columbus, Ohio area that is seeking a fun and innovative individual to join our work family. We currently offer psychiatry and therapy services to children, adolescents, and adults, and we would love to add additional child/adolescent psychiatric services to our growing practice. Therefore, the person we choose should be willing to treat kids, adolescents, and young adults. This individual will need to have great interpersonal skills, be able to multitask, be comfortable with electronic health records, and be able to interact in a professional and calm manner under pressure. We are looking for an individual for a long-term career placement, not just a temporary job. We offer a competitive salary, health insurance, short- and long-disability insurance, 401K, and paid time off. All candidates may be required to pass a drug screen and background check upon hire. Valid current Ohio licensure, as well as full prescriptive authority with the ability to prescribe stimulants, is a requirement for this position. Training in psychiatry will gladly be provided to the perfect individual who meets all these requirements. Please submit your resume/CV and salary expectations via US mail, email, or fax to the attention of Dr. Matthew Lowe, Medical Director, at: Providers for Healthy Living 3931 Trueman Blvd Hilliard, OH 43026 614-664-3595 (phone and fax) providersforhealthyliving@gmail.com
Physician Assistant Opportunities
Physician Assistant Opportunities - Multiple Positions/ Various Specialties and Locations!

Cleveland Clinic is currently seeking qualified Physician Assistants for a variety of opportunities. We are the largest employer of Physician Assistants in Ohio, and one of the largest employers in the country! We invite you to discover more about being a Physician Assistant at Cleveland Clinic, about the profession and the opportunities we have to offer.

• Cleveland Clinic is an exciting and innovative organization, serving patients from every state in the country and around the world!
• You can work in a variety of settings – at our downtown campus or at one of our 8 regional hospitals or 18 family health and surgery centers in Northeast Ohio. We also have openings at our hospital in Weston, Florida and soon to come in Abu Dhabi!
• We offer a competitive compensation and a benefits package specially designed for Physician Assistants, including: tuition loan forgiveness for new graduates, sign-on bonuses for experienced candidates, relocation and more!

To learn more about our current opportunities and/ or to apply online, please visit us at www.clevelandclinic.jobs and click on the green box labeled "Advanced Practice"
Cleveland Clinic
Physician Assistant - House Officer
Cleveland Clinic is currently seeking experienced Physician Assistants for House Officer Positions throughout our health system. Duties include but are not limited to: Rapid Response/ Codes, Patient Evaluations, Urgent Patient Management Procedures & Additional responsibilities. All successful applicants will go through an extensive training program prior to performing these procedures on their own.
• Innovative New Program
• Autonomy to practice at the top of your license!
• Extremely Competitive Compensation & Benefits!
Apply online at:
PHYSICIAN ASSISTANT NEEDED - SOUTHWEST OHIO
Clermont Internists Associates, Inc. is seeking a physician assistant for our Batavia, Ohio location, which is located 25 miles east of Cincinnati. No experience necessary. Our physicians are hospitalists at Mercy Clermont Hospital, along with a private practice. The physician assistant would need to see patients at the hospital and in the office. We have a competitive salary and excellent benefits.
Please send CV to: Sharon Wood Practice Administrator 2055 Hospital Drive Suite 300 Batavia, Ohio 45103 Email: clermontinternists@gmail.com Phone: 513-732-0663 Fax: 513-732-1232
Kettering Cardiothoracic and Vascular Surgeons, Inc.
CV Surgical Physician Assistant
A busy 4 Surgeon Cardiothoracic and vascular surgery group in the Dayton, Ohio area specializing in cardiac, thoracic and vascular surgery is looking for an experienced Physician Assistant for surgery (endoscopic vein and radial harvesting beneficial but not required), daily hospital rounding, consults, call shared equally between 5 Physician Assistants and some clinic work. Competitive salary, call pay, excellent insurance benefits along with time off benefits and CME reimbursement. Please email your resume to dmcguire@ketteringcardio.com