Job SEEKERs
Looking for a job? Scroll down for the latest postings.
Criminal Background Check required for initial Ohio license and
Ohio license restoration applications.
---
Current Openings

---
10/09/2015
ProMedica
---
10/09/2015
Capital City Internal Medicine
---
10/07/2015
Medical University of South Carolina
---
10/07/2015
Ohio University
---
10/07/2015
Ohio University
---
10/01/2015
Orthopedic Foot and Ankle Center
---
09/30/2015
EmCare
---
09/30/2015
Mount Carmel Health System
---
09/30/2015
Cleveland Clnic
---
09/30/2015
Harding Memorial Healthcare
---
09/25/2015
Case Western Reserve University
---
09/24/2015
Orthopedic One
---
09/21/2015
Hocking Vallely Medical Group
---
09/17/2015
OhioHealth
---
09/16/2015
MetroHealth Medical Center
---
09/15/2015
Grandview Family Practice - Columbus, OH
---
09/14/2015
Federal Staffing Resources, LLC
---
09/11/2015
Circulatory Centers
---
09/11/2015
Cleveland Clinic
---
08/07/2015
Akron Children's Hospital
---
08/03/2015
PROVECTUS
Experienced Physician Assistant – Northeast Ohio
At St. Elizabeth Youngstown Hospital, we are seeking a certified physician assistant, licensed in the state of Ohio with a minimum of 2-3 recent years of clinical experience in vascular surgery. Experience should include first assisting in the operating room. This position will be accountable to the Medical Director of Vascular Medicine and Surgical Services and will assist in providing preoperative, intra-operative, and postoperative care in the cardiac I.C.U., step-down unit, and outpatient office setting.
Education:
Graduate of an accredited physician assistant program
NCCPA certification required
Current license in Ohio
BLS and ACLS certification
St. Elizabeth Hospital is part of Mercy Health Youngstown (formerly Humility of Mary Health Partners), an integrated health system located in the Youngstown/Warren area. Mercy Health provides a full spectrum of healthcare services including: inpatient, outpatient, emergency, urgent care, home care and long-term care. Mercy Health (formerly Catholic Health Partners) is the largest health system in Ohio and the fourth largest employer in the state. Please visit Mercy.com to learn more.
Competitive salary, excellent benefits package.
Send CV to: Alyson Moorhead, St. Elizabeth Youngstown Hospital, 1044 Belmont Avenue, Youngstown Ohio, 44501 | Phone: 330-480-8600 Fax: 330-480-3539. Alyson_Moorhead@Mercy.com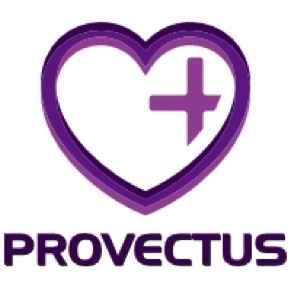 PROVECTUS

Physician Assistant-Chillicothe
Provectus is a Post Acute/LTC Provider Services Company that is seeking PA's for Full-time positions in the Chillicothe area. Preferred candidate with at least 2 years experience in one of the following: Family/Internal medicine, ER, LTC or Hospitalist. This position has great flexibility to make your own schedule, manage the facility and requires a great deal of autonomy. PA will provide care for patients acute care needs, rounding on rehab and skilled patients status post surgery or hospital stay as well as management of chronic and routine medical care. Comprehensive benefit package available (Health, dental, vision, 401K, HSA, etc) 100K+ Earning potential interested Candidates: Please Send CV or resume to gppac@copper.net phone: 1-855-800-0181

Job Purpose: Promotes and maintains health by providing medical services under the supervision of a physician. Duties: *Contributes to physician's effectiveness by identifying short-term and long-range patient care issues that must be addressed; providing information and commentary pertinent to deliberations; recommending options and courses of action; implementing physician directives.
PA - Emergency Medicine
The Emergency Services Institute at Cleveland Clinic is currently seeking Emergency Medicine Physician Assistants for various opportunities throughout our health system! Multiple locations throughout Northeast Ohio available! We are seeking experienced, highly motivated individuals to augment our growing practice. In this role, our PAs have the opportunity to work closely with Physicians in providing care to acute care adult and pediatric patients. Physician Assistant Emergency Medicine experience is preferred.


Exceptional Benefit Package
Tuition Forgiveness • Sign-on Bonus • CME Allowance + CME Time Off
Relocation • Licensure Fee Allowance
Lauren Judd
216/448-8208
juddl@ccf.org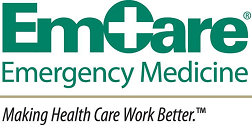 Physician Assistant – Emergency Medicine

EmCare is currently seeking a full-time Physician Assistant for Grandview and Southview Medical Centers in Dayton, Ohio.
Opportunity includes working at both Grandview and Southview Medical Centers in the main ED and fast track. Grandview has an annual volume of 33,000 and a 21-bed ED/5-bed fast track. Southview has an annual volume of 17,000 and a 12-bed ED. The Emergency Department has 24 hrs/day Physician coverage, 10 hrs/day APP coverage Sunday, Monday, Friday and Saturday and 20 hrs/day APP coverage Tuesday, Wednesday and Thursday.
Grandview (a prominent osteopathic teaching facility) and Southview Medical Centers are part of the Kettering Health Network, a not-for-profit network of seven hospitals in the greater Dayton and Northern Cincinnati area. US News and World Report regionally ranked Grandview Medical Center #25 in Ohio, recognized in Ohio River Valley and recognized in Dayton metro area.

Contact Person: Alisha Maaskant
Phone: 215-442-5074
Email: Alisha.Maaskant@emcare.com
AKRON CHILDREN'S HOSPITAL
Physician Assistant - Neurosurgery
Position Description:
Provides support services and healthcare under the supervision of a Pediatric Neurosurgeon as directed by the appropriate state laws. Works in conjunction with the Surgery Attending and Residents to perform the duties required for preoperative, intra-operative, and postoperative care for the neurosurgical patient. This includes but is not limited to medical work-ups of inpatients and outpatients, assisting in surgical procedures, participating in provision of pre-operative work-up, post-operative care and follow-up, and performing other medical and surgical activities as requested. May play a role as specified by the attending surgeon in the care of patients in the outpatient clinics. Performs a variety of duties in the evaluation, treatment planning, and management of patients within the clinic setting. Assesses patient status and identifies each patient's requirements relative to his or her age and specific needs. Uses equipment necessary to perform tests. Participates as a team member within a larger clinical-business Neurosciences Center.
Qualifications Required:
Graduate of an accredited Physician Assistant Program. Current State License. Current National Commission on the Certification of the Physician Assistant Certification. ACLS, BLS and PALS. Minimum two (2) years experience required. Suture experience preferred. Masters Degree and certificate to prescribe preferred. Meets hospital credentialing requirements. Maintains Continuing Medical Education credits per the national certification requirement every 2 years. Must have excellent interpersonal and communication skills and be able to function as an integral part of a team that includes both clinical and non-clinical staff. Teamwork and flexibility are absolutely necessary to meet the needs of the center patients and team members.
Steve Chamberlin
330-543-6669
Fax - 330-543-3176
schamberlin@chma.org