Job SEEKERs
Looking for a job? Scroll down for the latest postings.
Criminal Background Check required for initial Ohio license and
Ohio license restoration applications.
---
Current Openings

---
05/12/2015
Health Express Urgent Care
---
05/08/2015
Problem-Based Learning Instructor, Clinical Coordinator
---
05/07/2015
Cleveland Clinic
---
05/07/2015
Center for Neruo & Spine, Inc.
---
05/07/2015
Hometown Urgent Care
---
04/30/2015
Providers for Healthy Living
---
04/30/2015
Fisher-Titus Medical Center
---
04/30/2015
Ohio Health
---
04/30/2015
Pain Management Group
---
04/30/2015
Clermont Internists Associates, Inc.
---
04/30/2015
Heartland Cardiology, ILLC
---
04/15/2015
Health Express Urgent Care - Parma, OH
PHYSICIAN ASSISTANT NEEDED - SOUTHWEST OHIO
Clermont Internists Associates, Inc. is seeking a physician assistant for our Batavia, Ohio location, which is located 25 miles east of Cincinnati. No experience necessary. Our physicians are hospitalists at Mercy Clermont Hospital, along with a private practice. The physician assistant would need to see patients at the hospital and in the office. We have a competitive salary and excellent benefits.
Please send CV to: Sharon Wood Practice Administrator 2055 Hospital Drive Suite 300 Batavia, Ohio 45103 Email: clermontinternists@gmail.com Phone: 513-732-0663 Fax: 513-732-1232
Health Express Urgent Care
Physician Assistant

Health Express Urgent Care is a new start up Urgent Care located in Parma, Ohio. We are currently looking for a part-time physician assistant with possibility of full-time in the near future. Candidates must be outgoing, efficient and comfortable in an autonomous work environment. The clinic is equipped with X-ray, CLIA waive point of care testing labs. Must be confident in suturing, splinting, minor office procedures, x-ray reads, use of EMR, treating all ages, and practicing autonomously. Current, unrestricted License is needed.
We welcome new graduate PA's!
Contact Moses
440-882-6595
m.hamed@healthexpressuc.com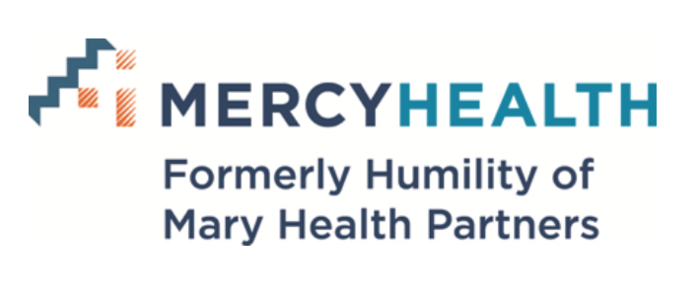 Experienced Physician Assistant Needed – Northeast Ohio
At St. Elizabeth Youngstown Hospital, we are seeking a physician assistant with a minimum of 2-3 years of cardiovascular experience to join a cardiovascular surgery practice. Experience should include intra-operative Conduit Harvesting both endoscopically and open technique as well as first assisting in the operating room.
St. Elizabeth Hospital is part of Mercy Health Youngstown (formerly Humility of Mary Health Partners), an integrated health system located in the Youngstown/Warren area. Mercy Health provides a full spectrum of healthcare services including: inpatient, outpatient, emergency, urgent care, home care and long-term care. Mercy Health (formerly Catholic Health Partners) is the largest health system in Ohio and the fourth largest employer in the state. Please visit Mercy.com to learn more.
St. Elizabeth, located in Youngstown, is part of the Youngstown/Warren community which includes several, splendid areas that are a great place to call home. There is quality, affordable housing, a lower-than-average cost of living and excellent public and parochial school systems. Many recreational and cultural activities are available including water sports, symphony orchestra performances, golf, professional sports teams and art galleries.
Competitive salary, excellent benefits package.
Please send CV to:
Christine Rhoades, Director of Physician Network Development
St. Elizabeth Health Center
1044 Belmont Avenue
Youngstown, Ohio 44501
Phone: 330-480-7863 | Fax: 330-480-3539 Christine_Rhoades@mercy.com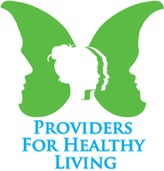 Psychiatric Physician Assistant
Psychiatric Physician Assistant Wanted Who Loves to Treat Kids! We are a team-oriented mental health practice in the Columbus, Ohio area that is seeking a fun and innovative individual to join our work family. We currently offer psychiatry and therapy services to children, adolescents, and adults, and we would love to add additional child/adolescent psychiatric services to our growing practice. Therefore, the person we choose should be willing to treat kids, adolescents, and young adults. This individual will need to have great interpersonal skills, be able to multitask, be comfortable with electronic health records, and be able to interact in a professional and calm manner under pressure. We are looking for an individual for a long-term career placement, not just a temporary job. We offer a competitive salary, health insurance, short- and long-disability insurance, 401K, and paid time off. All candidates may be required to pass a drug screen and background check upon hire. Valid current Ohio licensure, as well as full prescriptive authority with the ability to prescribe stimulants, is a requirement for this position. Training in psychiatry will gladly be provided to the perfect individual who meets all these requirements. Please submit your resume/CV and salary expectations via US mail, email, or fax to the attention of Dr. Matthew Lowe, Medical Director, at: Providers for Healthy Living 3931 Trueman Blvd Hilliard, OH 43026 614-664-3595 (phone and fax) providersforhealthyliving@gmail.com