District Reps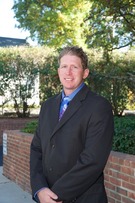 CENTRAL DISTRICT SR. REP
Grove City High School
School#: (614) 801-3300
Fax#: (614) 871-6563
Home #: (614)270-1905
JONATHAN ALDER HIGH SCHOOL
CENTRAL DISTRICT JR. REP
School – (614)873-4642
Fax – – (614)873-4252
Home – (740)507-0361
Schools
Central District
Become a member of the Central District Coaches Association! Fill out the form below and start the membership process today! Open to all baseball coaches in the central district.
Central District Association Application
Stay updated and connected with the coaches in the central district. Below is a complete directory of coaches along with their contact information.
Central District Directory - 2015-Coming Soon
Since 2000 the Central District has recognized outstanding coaches in our long history, below is a complete list of inductees
2014 Central District Champions!
Division I
Division II
Division III

Division IV