District Reps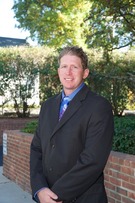 CENTRAL DISTRICT SR. REP
Grove City High School
School#: (614) 801-3300
Fax#: (614) 871-6563
Home #: (614)270-1905
JONATHAN ALDER HIGH SCHOOL
CENTRAL DISTRICT JR. REP
School – (614)873-4642
Fax – – (614)873-4252
Home – (740)507-0361
Schools
Central District
CENTRAL DISTRICT NEWS AND INFORMATION
BOARD MEMBERS:
Ryan Alexander, Grove City: Past President (Senior Rep OHSBCA)
Craig Kyle, Jonathan Alder: President (Junior Rep OHSBCA)
Tom Marker, Upper Arlington: 1st Vice President
Drew Kirby, Elgin: 2nd Vice President
Tim Saunders, Dublin Coffman: Secretary
Chris Fugitt, Hilliard Darby: Treasurer
DISTRICT MEMBERSHIP:
Below is the central district coaches association membership application. Membership is open to all central district baseball coaches (Head or Assistant). All applications and $20 membership fees should be mailed to Chris Fugitt at Hilliard Darby High School.
2016 Central District Membership Application
CENTRAL DISTRICT COACHES DIRECTORY:
Below is a complete directory for all head coaches in the central district along with their contact information.
2016 Central District Baseball Coaches Directory
CONGRATS TO SCOTT MANAHAN FROM WATTERSON FOR BEING INDUCTED INTO THE BCA HALL OF FAME!!!!!!
CENTRAL DISTRICT COACHES ASSOCIATION HALL OF FAME:
Below is a list of the members of the central district coaches hall of fame.
Central District Coaches Hall of Fame
NEW HEAD COACHES FOR 2016:
Pickerington Central: Ray Noe
Bexley: Andrew Orlins
New Albany: Dave Starling
Worthington Kilbourne: Mike Yinger
North Union: Casey McGrew
Canal Winchester: Jason Vest
Hartley: Chris Sawyer
Gahanna Christian: Lamarr Fields
FIELD IMPROVEMENTS:
Click on the link below to see updates that Central District schools have done to their baseball fields.
Central District Baseball Field Upgrades
2015 GRADUATES PLAYING IN COLLEGE:
Click on the link below to find a list of where all the Central District graduates are playing baseball in college.
2015 Central District Graduates playing Baseball in College
2015 CENTRAL DISTRICT CHAMPIONS:
D1: Olentangy Liberty, Watkins, Pickerington North and Westerville Central
D2: Watterson and Big Walnut
D3: Liberty Union and Pleasant
D4: Newark Catholic
2015 STATE FINAL FOUR:
D1: Westerville Central
D2: Watterson and Big Walnut
D4: Newark Catholic
CONGRATS TO NEWARK CATHOLIC AND HEAD COACH JOHN CANNIZZARO FOR WINNING THE 2015 D4 STATE CHAMPIONSHIP!!!!!!