OOA Business Partners Program
Introducing OOA Practice Solutions
Did you know your annual OOA dues now include an initial consultation with experts? We have experienced consultants standing by to help you in the key areas shown below. Call (855) 319-7828 today to schedule a complimentary practice consultation. An hour with our team could save you thousands of dollars!
Click HERE to sign up for our Physician Email Newsletter
Click HERE to sign up for our Practice Manager Email Newsletter
Practice Operations
Meaningful Use Assistance
Front Office Operations
Billing / Staffing and Personnel
Financial Performance

Insurance
Medical Professional Liability
Property & Casualty
Health
Disability
Information Technology (IT)
Hardware and Support

EHR Selection / Implementation
Collections / Bad Debt
Legal Solutions
Looking for other products or services? The OOA Business Partners Program offers OOA members a variety of other pre-screened products and services that ensure quality and competitive or preferred pricing.
Medical IT Services
Agil IT is an IT firm focused exclusively on providing physicians practices with:

Medical Practice IT Support
Improved productivity - IT environment is stabilized, reducing staff frustration and downtime events
Predictable results - remote engineers resolve most issues remotely, resulting in more productive staff
Predictable budget - practice receives a four-year technology plan and budget, and progress and performance are reported quarterly
Computer Hardware Purchase and Installation
To see how Agil IT has helped practices, click here: www.itcangetbetter.com. For more information call 855-440-9199.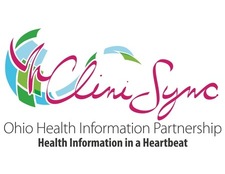 Would you like to know whether your practice will qualify for free or low cost assistance with Electronic Health Record (EHR) selection and implementation? Would you like help in meeting meaningful use requirements, which is mandatory if you want to qualify for up to $63,750 in financial incentives through Medicare or Medicaid?
The Ohio Health Information Partnership was designated by Governor Strickland in August 2009, to oversee the adoption and use of electronic medical records by Ohio's health care providers. The founding five members include: BioOhio, the Ohio Hospital Association, the Ohio State Medical Association, the Ohio Osteopathic Association, and state government. OOA has a permanent seat on the OHIP Executive Committee. To sign up to receive additional information about the services available for you, click here.
Employment Opportunities

Toll-Free: 1-800-479-1MOO
MOO is a nonprofit physician career system developed through a collaborative effort of the Ohio Hospital Association, Ohio State Medical Association, and the Ohio Osteopathic Association. Through this centralized, statewide approach MOO provides access to a wide variety of Ohio career opportunities for physicians, while assisting Ohio physician employers in finding the right provider fit for their communities. Browse the site by region or employer, and directly communicate your interest in opportunities with Ohio hospitals, health systems, and physician practices. We are certain you will find MOO to be confidential, friendly, fast and a key resource in your quest for the Ohio practice opportunity that is right for you. For more information call 1-800-479-1MOO, or visit the Medical Oppotunities in Ohio website at www.ohmoo.org.
Group Purchasing Discounts

Vaccine Purchasing Program
(800) 741-2044

Atlantic directly works with Sanofi Pasteur and Merck and has obtained very favorable pricing, payment, and purchasing terms for a wide scope of pediatric, adolescent, adult and travel vaccines. Purchases are made directly from Sanofi Pasteur and Merck, and practices receive better terms simply by participation in Atlantic's program. In addition, there is no cost to enroll in the program. For more information about the Atlantic Health Partners Vaccine Purchasing Program, please contact us at 1-800-741-2044 or by email at info@atlantichealthpartners.com.
Tramper Proof Prescription Pads
(800) 667-9723
Fax: (866) 667-9723
Rx Security has been a leading supplier of counterfeit-resistant prescription pads since 1989. With over 30,000 clients across Canada and the United States, Rx Security is in the top 3 direct-to-doctor suppliers. Our focus is to design, develop and supply products that will assist doctors in reducing prescription drug abuse. In 1989, the original team designed, developed and introduced the first counterfeit-resistant prescription pads to the marketplace.
Rx Security's prescription pads meet & exceed Medicaid regulations & include the following safeguards:
Micro printed border
Security features box on back alert patient and pharmacy of security features
Artificial watermark on back visible on 45 degree angle
Thermochromic RX disappears when rubbed or heated
Individual numeric identifier
Copy and erasure resistant background
"VOID" appears on any reproduction
Rx Security now offers laser prescription forms for your EMR office printer in a variety of formats, including: Standard 8 ½" X 11", perforated 8 ½" X 11" two scripts per sheet and perforated 8 ½" X 11" 4 scripts per sheet. We also offer counterfeit-resistant customized Discharge Forms. These are available at special pricing for all OOA Members. Counterfeit-resistant prescription pads and EMR Printer paper can be ordered online at www.rxsecurity.com/ooa.htm. Orders can also be faxed to us at 1-866-667-9723. Please contact us at 1-800-667-9723 if you have any further questions.
Insurance/Financial Services

In 2012, the OOA formed the Ohio Osteopathic Association Insurance Agency (OOAIA), a wholly owned subsidiary offering quality insurance products and services to OOA members. The OOAIA is managed by The Premium Group, Inc, a company with a history of supporting the Osteopathic community. The OOAIA can assist with all your insurance needs, ranging from medical professional liability, individual and group health, disability, office packages, cyber technology, regulatory and executive package policies.
When it comes to professional liability, there is no one easier to work with. We can obtain quotes with less time and hassle. By signing a one-page authorization and release, the OOAIA can shop your medical professional liability coverage to help you find the best coverage available. Visit the OOA Insurance Agency website or call 440-542-5012 for immediate assistance with your insurance needs.

Save Significantly on Your Workers' Compensation Costs
Did you know that many alternative discounts are available to help reduce your annual Ohio workers' compensation costs? Through the group rating program in partnership with the Ohio Osteopathic Association, your office can be evaluated for qualification in a variety of alternative rating programs to reduce your costs. The OOA's program, administered by CompManagement, Inc., offers you quality service and stability through the complex workers' compensation environment.
CompManagement is the leading provider of claims administration services for workers' compensation, unemployment compensation, alternative rating program administration and safety and loss prevention. They have been serving Ohio employers of all sizes, from large corporations to small family-owned businesses, and in virtually every industry classification since 1984.
If your office is not yet participating in this member benefit, and you would like to receive a free, no-obligation analysis to see how much your office can save, call CompManagement's Customer Support Unit at (800) 825-6755, option 3 or CLICK HERE to complete a no cost or obligation review (AC-3 form). For more information, visit the CompManagement main web site: www.compmgt.com
Take control of your cash flow today by making I.C. System a partner in cash flow management. Because I.C. System is an accounts receivable management firm and not just a collection agency, they can help identify and solve potential cash flow problems. For a FREE consultation, please call 800-279-3511, and mention the OOA group code 02121, or click here www.icsystem.com/associations/ooa.htm
Payroll Services

Every business needs to handle payroll and payroll taxes - you can't avoid it. Paychex makes automated payroll efficient and cost-effective for your business, and delivers a variety of human resource services. Ohio Osteopathic Association members receive special discounts. To begin saving, please call 1-800-322-7292, or contact Paychex online www.paychex.com
Subscription Services

Start your subscription to Prescriber's Letter today and take advantage of the OOA special price. For only $68 you receive 1 year of the Letter including 12 CME credits and the PDA version for FREE ($44 off the regular single-user price). To get the OOA special price and added benefits, call 800-995-8712 or go to www.prescribersletter.com/ooa .
Prescriber's Letter keeps subscribers up to date on new developments in drug therapy. The monthly Letter contains summarized updates on new treatment guidelines...best drug selections...alerts on potential problems...etc. This well-respected service is utilized by many OOA members who appreciate the time-saving, straight-forward style. The information is completely objective and comes from independent editors so you can be sure your getting unbiased drug info.
Wireless Services

Now through a special affiliation with Cingular and AT&T Wireless, your association membership earns you even more, including a 5% discount on qualified wireless service charges every month. Use the account number 50001519 to receive your discounts. Click here for more information on the Wireless Association Program.
Auto Leasing/Rental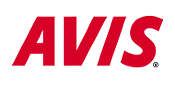 Click here for your "Exclusive Avis Benefits". Use your Avis Worldwide Discount number (AWD) T272101 to receive your special discounts. For your membership discount card and coupons, call the OOA office at 1-800-234-4848.

Hertz offers OOA members special year-round discounts on your daily, weekly, weekend, and monthly rentals for business or pleasure; traveling in the U.S. or worldwide. Your Hertz CDP# 1458642 is the key. Call 1-800-654-2210 or visit the Hertz website at www.hertz.com when making your reservation. Then present your Hertz Member Discount Card at the time of rental. It's that easy! For your membership discount card and coupons, call the OOA office at 1-800-234-4848.
Education Resources

The National Institute on Drug Abuse maintains on-line resources to help physicians and their patients stay current with the latest science-based facts on drug abuse and addiction. NIDA, an institute of the National Institutes of Health, is the world's leading source of science-based knowledge on preventing and treating drug addiction, a chronic, relapsing disease affecting the brain and behavior.
(614) 466-4180

Primary care physicians can be reimbursed by Medicaid to apply fluoride varnish during well or sick child examinations for children up to age three. The Ohio Department of Health and the National Maternal and Child Oral Health Resource Center provide web-based training. Participants who complete this self-study course on line may take the post-tests (credit and non-credit options). Physicians licensed in Ohio receive 1.0 hour of AOA Category 2 continuing medical education credit through the joint sponsorship of the Nationwide Children's Hospital and the Ohio Department of Health. Nurses licensed in Ohio receive 1.25 contact hours of continuing nursing education credit through the Ohio Department of Health.http://www.ohiodentalclinics.com/curricula/smiles/index.html
The Purdue Web Site -- www.PartnersAgainstPain.com -- contains useful

information for physicians in the following categories: (1) Pain Education Center, (2) Pain Assessment, (3) Pain and Integrative Medicine, (4) Pain Documentation, (5) Pain Policy and advocacy, (6) Pain Resources and Links, and (7) Provider or Practice Pain Tools.
Physician Wellness

Call (614) 841-9690 for assitance.

The Ohio Physicians Health Program is a confidential resource for physicians, residents, medical students, other healthcare professionals, group practices, health systems, hospitals, and family members or colleagues who have concerns about a physician or other health care professional's health and well being. These may include: substance use disorders, behavioral health, mental health, stress and physical illness.
Legal Services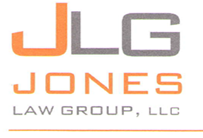 Eric A. Jones, JD, MBA
(614) 545-9998
Fax: (614) 224-9300
Eric Jones is a health care attorney concentrating his practice on health care provider representation, health care policy and government relations, managed care contracting and reimbursement, and regulatory compliance. In addition to serving as outside counsel to the Ohio Osteopathic Association (OOA), Mr. Jones is a participant in the OOA's Business Partner Program and provides a full-range of legal services to OOA members at a 20% fee discount.
Prior to going into private practice, Mr. Jones served as Assistant Chief of the Bureau of Managed Health Care for the Ohio Department of Job & Family Services, where he was responsible for implementing the statewide expansion of Medicaid managed Care in Ohio. He also served as Legal Assistant to the General Counsel of the Ohio State Medical Association, Vice President of Physician Services at an Ohio Hospital, and a Managed Care Organization Executive. He received his B.A. from Ohio University, his M.B.A. from Capital University, and his J.D. from Capital University Law School.
Collection Services
The Jones Law Group, LLC has extensive experience providing effective and cost-effective collections services for health care providers throughout Ohio. As a benefit to members of the Ohio Osteopathic Association, the firm is offering to reduce its customary rate of 33 1/3% to 20% of gross collections. Additionally, there are no additional legal fees for cases that require litigation. Contact Eric Jones at (614) 545-9998 or email ejones@ericjoneslaw.com for more information.
Legal Consultations
Please feel free to contact Mr. Jones for a free consultation regarding any of your legal needs:
Health care Business Law, including:

Practice, development, acquisitions, and sales
Credentialing and medical staff privileges
Practice and clinic start-ups, including leasing, regulatory compliance and contracting
Resident, physician employment agreements and related disputes
State licensure investigations, disciplinary proceedings and medical staff peer review and disciplinary hearings
Formation of preferred provider organizations through contractual negotiation with HMO's

Business and insurance contract reviews and negotiation
Managed care contract negotiations and enforcement
Medical personnel immigration issues
Reimbursement & collections
Medicaid & Medicare compliance
STARK, HIPAA, & Anti-trust
Government relations
Collections
Buy/Sell agreements for the purchase or sale of a practice or business
Employment and non-compete agreements
Workers' Compensation and Unemployment Compensation
Practice development consulting
Medical insurance policy interpretation and advice
Medical insurance coverage denials, negotiation, and litigation
Mediator services in litigation, business-commercial-contract, health care, insurance, tort, and real estate disputes
Practice Management Services

(440) 808-3654
Alta Partners - your partner for practice profitability. When you're ready to maximize profitability, turn to an experienced and comprehensive resource to meet your medical billing, physician practice management, and healthcare consulting needs. For more information, call (440) 808-3654, or visit our website -- www.altapartnersllc.com.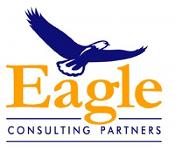 Eagle Consulting Partners provide members a range of services, including practice management, information systems consulting, and regulatory compliance assistance. For more information, call Gary Pritts at 216-233-4960, or e-mail: gpritts@ooanet.org, or click here www.eagleconsultingpartners.com

The Practice Improvement Program(tm) from Elevation Healthcare is a cost-effective consulting solution that delivers the tools to:
Close profit leaks - Profit leaks and inefficiencies are identified and addressed with pragmatic solutions, processes and tools.
Track performance - Practices receive practical tools to track performance and assure the remediation activities continue after the initial consulting.
Quickly recover your investment - The cost for the consulting is usually recovered in 6 months or less.
Other Services Include EHR system selection and implementation, Meaningful Use assistance, system interfacing and more. For more information call 937-440-9190.