Rostered Leaders Event
The 2014 Rostered Leaders Event is scheduled for Friday, June 6, 2014 at the Courtyard by Marriott Hotel in Springfield, Ohio from 10 am until 4 pm. Lunch included.
Leading from Within: The Emotionally Intelligent Leader
Let Your Life Speak: Listening for the Voice of Vocation
The challenges of ministry in today's world are varied and numerous. To meet these challenges, rostered leaders in the church receive extensive education and skills training over many years. Yet, current research demonstrates that knowledge and skills, while foundational, are insufficient to meet the needs of leadership in today's contexts. The ability to understand and manage oneself and to understand and work with others is key. This is emotional intelligence (EI). In fact, among those who are otherwise alike in abilities and expertise, EI is what distinguishes outstanding leaders from the pack.
This event is an opportunity to begin to look at emotional intelligence. Among the many things we will consider are the following:
• What is EI?
• How does EI relate to outstanding leadership at all levels?
• What does neuroscience teach us about leadership?
• What is a framework for developing EI competencies?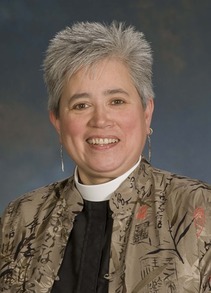 The Rev. Dr. C. Lynn Nakamura established Mindful Calling as a leadership development and coaching practice that specializes in the nurturance of emotional intelligence as a means to improved leadership. C. Lynn Nakamura brings more than two decades of experience to Mindful Calling. She earned her Ph.D. in Biblical Studies – Old Testament from Princeton Theological Seminary, her Master of Divinity from the Lutheran Theological Seminary at Philadelphia, and her Bachelor of Arts in Church Music and Humanities from Susquehanna University. She also holds certifications in: Leadership Development through Emotional Intelligence (Case Western Reserve University's Weatherhead School of Management), the Emotional and Social Competency Inventory (ESCI) (The Hay Group), Healthy Congregations Workshops facilitator (Healthy Congregations, Inc.), and the Myers-Briggs Type Indicator® (MBTI®) instrument (Center for Applications of Psychological Type). For more than 23 years, Lynn participated in the training and education of clergy and lay leaders of the church as a tenured faculty member at Trinity Lutheran Seminary before leaving in order to establish Mindful Calling. During much of that time, she also held leadership positions at the seminary in the areas of information technology and online learning. As Professor Emerita of Old Testament & Learning Technologies, Lynn now teaches in an adjunct capacity at Trinity in the areas of Old Testament and leadership development. She has also taught at Capital University and conducted workshops and training with Synods of the ELCA and other church bodies.