Programs & Services
Speakers, Workshops & Presentations (LEARN!)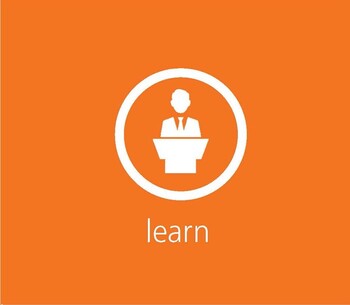 A variety of educational sessions are designed to give you the information youneed to help conduct your business in an efficient, productive and profitable manner:
8:00 am – 11:45 am
The Today Show has been expanded! Here are the highlights for this year's "Show":
In addition to recognizing the recipient of the 2014 LTK Award and the highlighting of Porterfield's Flowers at the 2014 Retail Florist of the Year, WF&FSA will feature a panel program focused on retail, supermarkets, event planner, e-commerce, social media impact, and more. Hear the latest news. Anchored by entertaining Ramiro Penaherrera, director of Flowers for Kids and Memorial Day Flower Foundation. Additional segments include A "Genius Bar" featuring a wholesale buyers panel. This action packed morning will also feature the WF&FSA commercials and other interviews designed to enlighten and entertain.
Featuring:
Explore what Retailers Want!
Whether bricks and mortar, events, grocery or e-commerce, your retailers are looking for your help and partnership. Find out how this partnership can be strengthened and enhanced on Thursday morning at the WF&FSA Today Show when our distinguished panel will share their thoughts.
Deborah de la Flor, De La Flor Gardens
David Porterfield, Porterfield's
David Daneshgar, Bloom Nation
Kathy Hession
They will discuss challenges that prevent them from growing their business, share what they need from their wholesalers and suppliers to help grow their business and they will also share success stories on ways their wholesalers have helped them grow their business.
Buyers on the Move!
Hear directly from the buying experts about how they manage their inventory, what steps they take to keep a mix to suit customer's needs, how they deal with dead inventory, and much more. Explore the key factors impacting their margins. Hear about what information they are looking for form their suppliers. This do not miss session will feature:
Darin Dewberry, Floramart
Nick Fronduto, Jacobson's
Tim Dewey, DVFloral
Tom Figueroa, Nordlie
---
1:00 pm – 2:30 pm
The Business of You – Double Your Productivity, Reduce Your Stress and Balance Your Life
Steve McClatchy, Alleer Training and Consulting
In this fast paced, interactive and engaging presentation you will learn which decisions bring you success, balance, reduced stress and control and which ones do not. You will also learn how to better manage your to-do list, calendar, contacts, meeting notes and once for all get organized. McClatchy is known for his expertise on tools such as Outlook and his materials will get into how to better leverage those tools.
Steve McClatchy is a speaker, trainer, consultant, writer and entrepreneur who has spoken before thousands of audiences that have been delighted with his entertaining style and powerful stories. Steve founded Alleer Training and Consulting out of his passion for continual improvement and his belief that when we stop growing, learning, gaining experience, achieving goals and improving we stop living. He has worked in sales, sales management, training and consulting for such organizations as The Pillsbury Company, Broderbund Software, Franklin Covey and Forte Systems.
Alleer has worked with Fortune 500 companies, small to mid-size firms, associations, universities, government agencies, unions, non-profits and more. Alleer's client list includes Merck, Disney, Wharton School of Business, Nestle, Microsoft, Campbell's Soup, Ikea, Comcast, Wells Fargo, San Francisco 49ers, BASF, Tiffany & Co., The National Basketball Association (NBA), Independence Blue Cross, Harvard University, Nissan, McKesson, Accenture and Hewlett Packard.
Steve is a frequent guest lecturer at Harvard University, Villanova University, Temple University and the University of Pennsylvania's Wharton School of Business. He has been quoted in The Wall Street Journal, WebMD Magazine, Fast Company, Entrepreneur, Investor's Business Daily and Selling Power Magazine. He is the author of the New York Times Bestseller Decide! Released in 2014.
Steve is one of twelve children and grew up outside of Philadelphia. He lives with his wife and four kids in Malvern, Pa. He has his BA in both Finance and Economics and has been involved in the Big Brother/Big Sister program for over 25 years.
Essential Marketing Skills to Help Your Customers Succeed
Get the latest scoop on blogging, Pinterest, hashtags and YouTube and how all of these can be used to help not only your retailers' business but yours as well. Members of the WF&FSA Marketing Committee will share their expertise and knowledge and tell you where you can get the latest information to help your customers. Please join the Marketing Committee members for this session featuring :
Tim Dewey, DV Floral
Yvone Ashton, Mayesh
Kim Clay, Syndicate Sales
Jacque Sir louis, Smither's Oasis
Yvette Speziani, Equiflor
3:15 pm - 3:45 pm
The Stories That Shape Our Industry
Three unique presentations will explore the behind the scenes stories about programs and promotions in the floral industry:
Ramiro Penaherrera will share the story of the Memorial Day Flowers Foundation. Learn all about the genesis of this program and how it has grown in recent years.
Lane DeVries of Sun Valley Group will share his story to promote Women's Day on March 8 as a new floral holiday for the U.S. Already wildly popular in Europe, learn what Lane is up to and why this is such a great opportunity for our industry.
Jessica Walker, an intern at Kennicott, will share her exciting promotion "Halfway to Valentine's Day." What do baseball and flowers have in common? Be on hand to find out!
---
FRIDAY, October 24, 2014
CLOSING SESSION- BACK BY POPULAR DEMAND!
WF&FSA's Design Trends Program featuring Kevin Ylvisaker AIFD, PFCI, Floral Trend Consultant
9:00 – 10:00 am
Kevin will share his trends analysis and take a peek into what consumers will be looking for in the months ahead. His program was a big hit in 2013 and attendees asked that he return to share his expertise and knowledge with WF&FSA delegates once again.
Kevin comes to the floral industry with a background in art that includes a concentration in sculpture and weaving. He has been in the floral industry for more than thirty eight years. Kevin is a freelance designer with his company KLY Floral International. He is a Teleflora Education Specialist presenting design shows and classes around the country. Kevin is an Oasis Design Director designing for shows, Smithers Oasis publications and Oasis IDEA channel video series. He has also worked on product development and yearly color palette development for Smithers Oasis. He is been an endorsed designer for Design Master Color Tool and Acolyte Technologies. He has worked with Accent Décor to produce designs for their catalogs, their "T2" video series and set up their showrooms across the country. Kevin is a certified member of the American Institute Of Floral Designers (AIFD) and is also a Past President of AIFD. He is a member of PFCI, the Professional Floral Communicators International. Kevin is a past President of the Wisconsin and Upper Michigan Florists Association (WUMFA).
Nationally he has designed and judged across the country for garden clubs, wholesale houses, state associations, floral organizations and floral wire services. He has presented at several of the Art In Bloom weekends as a guest speaker and judge. Kevin was a presenter at the 2011 Newport Flower & Garden Show "Entertaining Newport Style" in Newport, RI which drew over 10,000 attendees.
Get the latest trends information at this session.
Floral Distribution Conference