Programs & Services
Speakers, Workshops & Presentations (LEARN!)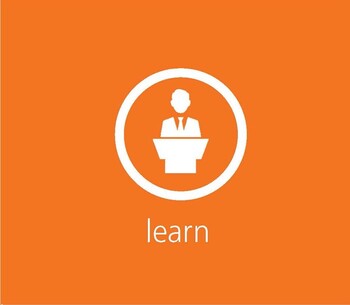 A variety of educational sessions are designed to give you the information you need to help conduct your business in an efficient, productive and profitable manner:
Thursday, October 22, 2015
OPENING SESSION - BACK BY POPULAR DEMAND!
WF&FSA's Design Trends Program featuring Kevin Ylvisaker AIFD, PFCI, Floral Trend Consultant
8:00 am – 9:30 am
Kevin will share his trends analysis and take a peek into what consumers will be looking for in the months ahead.

Kevin comes to the floral industry with a background in art that includes a concentration in sculpture and weaving. He has been in the floral industry for more than thirty eight years. Kevin is a freelance designer with his company KLY Floral International. He is a Teleflora Education Specialist presenting design shows and classes around the country. Kevin is an Oasis Design Director designing for shows, Smithers Oasis publications and Oasis IDEA channel video series. He has also worked on product development and yearly color palette development for Smithers Oasis. He is an endorsed designer for Design Master Color Tool and Acolyte Technologies. He has worked with Accent Décor to produce designs for their catalogs, their "T2" video series and set up their showrooms across the country. Kevin is a certified member of the American Institute Of Floral Designers (AIFD) and is also a Past President of AIFD. He is a member of PFCI, Professional Floral Communicators International. Kevin is a past President of the Wisconsin and Upper Michigan Florists Association (WUMFA).
Nationally he has designed and judged across the country for garden clubs, wholesale houses, state associations, floral organizations and floral wire services. He has presented at several of the Art In Bloom weekends as a guest speaker and judge. Kevin was a presenter at the 2011 Newport Flower & Garden Show "Entertaining Newport Style" in Newport, RI which drew over 10,000 attendees.
Get the latest trends information at this session.
WF&FSA WORKSHOPS
10:00 am – 12:00 Noon and
2:00 pm – 4:00 pm
As a sponsor of the University of Innovative Distribution, WF&FSA will introduce you to some of the faculty in these timely and informative sessions. You can attend both – one in the morning and one in the afternoon. These workshops are designed to help you better lead and manage your business. Take advantage of these top-notch presenters right here at WF&FSA!
[Session A ] 10:00 am – 12:00 Noon
[Session C] 2:00 pm – 4:00 pm
Leaders are Not Born. They are Built. Featuring Randy Disharoon
General Patton declared, "Lead me, follow me, or get out of my way!" Designed for company Executives and Sales/Branch Managers, this keynote presentation will introduce the four phases of leadership development – Build Within, Build Around, Build Up and Build Out. Participants will leave empowered to communicate a compelling vision, create the high performance culture, and sustain the winning pace.
Randy's extensive background in both distribution and manufacturing makes him uniquely qualified to address the issues that both types of organizations face in today's market environment.
Randy holds a B.S. in Engineering and two master's degrees, including an MBA. At age 23, he was certified as a nuclear engineer. At 25, he was leading training courses for officers in the nuclear Navy. He was soon promoted to manager, overseeing the development of new courses for the Pentagon.
He entered the private sector at age 27, and immediately made an impact as Director of Operations with a distribution company, where his team increased overall profitability by 31%. From there, he moved into a technical sales role with an industrial manufacturer, where his first year yielded 27% growth. After several years in a row as a consistent quota buster, he was promoted to Director of Global Accounts, where his team recently posted sales of 42% above budget.
With over 20 years of leadership experience, Randy's presentations are relevant, interactive and inspirational. His refreshing approach to leadership development will empower every attendee to make an immediate and lasting impact on their business. This session will be offered both morning and afternoon.
[Session B:] 10:00 am – 12:00 pm
The SELL ProcessTM—Your Offense We all sell.
Don Buttrey is the President of Sales Professional Training, Inc. specializing in proven sales training and practical, hands-on tools for professional selling. They offer a comprehensive curriculum for sales management, sales professionals and sales/service support.
From CEOs, owners, managers, right down to front-line sales and service professionals! On the field, phone and in your distributorship—selling interactions happens every day. In each of those precious interactions we must connect, build trust, and get desired action. This workshop will teach how to prepare and execute highly effective customer, vendor, and internal interactions. This is especially vital for salespeople who can improve call success by this powerful pre-call planning process. Includes take-away tools/ handout.
Based on Don Buttrey's new book, The SELL Process, this workshop will provide immediate, practical improvement for all customer interactions and sales calls. Here are your takeaways from this session:
Gain a clear understanding of the dynamic interaction process happening between buyer and seller
Learn the importance of preparation before tactical selling interactions
Receive a simple, but profound tool to be used for pre-call planning
Introduction on how to use the SELL Process pre-call planning tool to prepare for proactive and reactive selling situations
Understand the value of ongoing training, practice, and manager coaching in order to perfect your tactical selling skills.
[Session D] 2:00 pm – 4:00 pm
The SELL ProcessTM—Your Defense to prepare for objections, complaints, and negotiation ploys.

Objections will come. Sales professionals must be trained and ready to deal with them effectively. You need SELL Defense!
Complaints are inevitable. Every company makes mistakes – it's how our professionals interact with the customer that makes the difference. These negative experiences, handled correctly, can actually solidify customer loyalty. You need SELL Defense!
Negotiation Ploys requesting discounts and concessions will rear their ugly heads to anyone in your company who interacts with the customer. In order to protect margins and communicate your distributor value daily, it is imperative to respond effectively to negative interactions. You need SELL Defense!
This is a hands-on skill development workshop. We will first look at what objections are and learn the dynamics surrounding them. Don will then teach a proven methodology for how to respond using the "SELL defense". Everyone will receive a detailed handout and a worksheet tool to help develop skillful responses to the objections you face! This workshop is based on Don Buttrey's book, The SELL Process.
The learning objectives for this session are:
Learn and understand some of the reasons behind "why" customers object or complain.
Awareness of the importance of our attitude and skill in responding properly.
Compare the difference between the 'natural' response and the 'trained' response to objections.
Unfold a proven methodology for preparing and responding skillfully to objections.
Receive a practical, flexible tool for creation of your own SELL Defense Playbook.
Leave with specific follow-up actions to begin effective defensive practice for skill improvement!

Friday, October 23, 2015
JON WOLSKE, Culture Evangelist, Zappos
8:00 am – 9:30 am
Jon Wolske is the Culture Evangelist for Zappos Insights, a part of the Zappos Family of companies headquartered in Las Vegas, NV. After a year and a half in the Customer Loyalty Team and a brief stint with the Zappos New Hire Training team, Jon became the companies first full-time Tours Lead. In a little over a year's time, Jon had grown the tours team to include a handful of 'Culture Guides' and the experience had grown into a business-tourist attraction in Las Vegas. Today the tours team averages over 1800 guests who come to see the Zappos culture in action each month.
Jon has hosted executives, managers and team members from a wide range of industries and companies who have come to the Las Vegas headquarters to experience training events by Zappos Insights.
Jon uses his six years of experience in the Zappos Family to speak with a focus on culture and customer experiences and their importance in business today.. Over the past two and a half years Jon has presented at meetings and conferences for companies from around the world, including Microsoft, Humana, Bath & Body Works, Aetna, Merck, Samsung Electronics, Eli Lilly and AOL. Jon gave his first TED talk at TEDxLoyolaMarymountU in April of 2013!
Floral Distribution Conference