When constituents talk, Congress listens.
YBAA and CPYB will once again serve as co-hosts of NMMA's American Boating Congress (ABC), scheduled for May 9 - 11, 2016.
We want your input! As planning for the 2016 American Boating Congress gears up, we want to hear from you about the best topics to cover and speakers you are interested in hearing. NMMA's government relations staff will do their best to accommodate requests. Just click here to take a short, 5-question survey and share your thoughts about how to make this year's event our best yet!
As a yacht sales professional, you are the industry's most effective advocate. No lobbyist is as influential as an employer or employee from a Congress member's district or state. Attending ABC and participating in Capitol Hill visits with others from your state is the best way to educate your representatives on issues that impact your business. It's your opportunity to build and strengthen relationships that lead to a brighter future for the recreational boating industry. NMMA will arrange your meetings and provide talking points and other resources to guide you through the ABC experience. All you have to do is register and attend!
---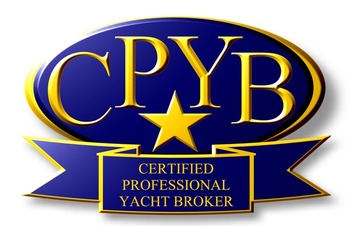 The Yacht Brokers Association of America (YBAA) and the Yacht Broker Institute LLC (YBI) have signed a cooperative agreement to mutually support the broker education and professional certification efforts as provided by each organization.
According to YBAA Executive Director, Vin Petrella, "The YBAA / YBI agreement provides a comprehensive process for encouraging new entrants to the profession with sound educational support, while also offering brokers the opportunity to advance their professional skills and industry recognition. We anticipate that the combined efforts of YBAA and YBI will greatly assist our industry to attract and maintain a qualified, professional workforce in the coming years."
--- The Certified Professional Yacht Broker (CPYB) program, endorsed and promoted by every yacht broker association in North America, has gained another major sponsor.
AIM Marine Group has committed its ongoing efforts in promoting the important role and value of qualified yacht sales professionals, and CPYB certified brokers, throughout the U.S. and Canada. AIM Marine Group publishes PassageMaker Magazine, Soundings Magazine, Sail Magazine, Power & Motoryacht Magazine, Soundings Trade Only Magazine, Yachts International Magazine and BoatQuest.com and owns Show Management, a world leader in boat show production.
As a CPYB Diamond Sponsor, and through its editorial and communications support, AIM Marine Group will be further strengthening the work of the CPYB sponsoring associations; YBAA, FYBA, NYBA, CYBA, GCYBA, BCYBA and Boating Ontario Dealers in educating boaters about the value provided by their members.

---
---
---
---
---
The Good Run - Life's Better with a Boat........
Upcoming Events
←
February 2016
→
S
M
T
W
T
F
S
1
2
3
4
5
6
7
8
9
10

3 CPYB Recertification Credits

International Transactions

February 10, 2016


12:00-1:00PM

11
12
13
14
15
16
17
18
19
20
21
22
23
24

3 CPYB Recertification Credits

Selling the Older Boat

February 24, 2016


12:00-1:00PM

25
26
27
28
29
February 24, 2016

12:00-1:00PM
3 CPYB Recertification Credits
Selling the Older Boat
March 2, 2016

12:00-1:00PM
3 CPYB Recertification Credits
Mark Your Calendars
March 16, 2016

12:00-1:00PM
3 CPYB Recertification Credits
Insurance Issues, Gowrie, Dawn Spiros
View all
---
Integrity Yacht Sales owner, Vicki Rasmussen, CPYB is a Big Believer in the Value of Professional Certification