Dating back to the start of the Grow Boating Initiative, improving the consumer experience before and after the sale has been a priority. Both the NMMA's Certified Boat and the MRAA's Marine Industry Certified Dealership programs have been successful in raising the bar in their respective areas. The Certified Professional Yacht Broker (CPYB) program is another key initiative that will raise the level of service for the boating consumer. Given that many first time buyers enter the recreational boating industry through a pre-owned boat purchase it's important that their first experience is a good one. We are pleased to add content to the Discover Boating websites to increase the awareness of this important initiative. Let's work together to change the old saying to be, the best two days of a boater's life….is Saturday and Sunday. We look forward to your continued success.

Joe Lewis
Chairman, Grow Boating, Inc.

Carl Blackwell
President, Grow Boating, Inc.
---

Are you looking for a way to differentiate your business from the competition? We were and did! It occurred to us that we were not promoting a major benefit that we held, the CPYB Endorsed Brokerage Program. An accomplishment that each of us had a part in attaining and were proud of achieving. Only a small percentage of companies have realized this distinction.
As a past member of the YBAA Board of Directors, I recall many conversations about how best to get the word out to the consumer about the CPYB program, how to educate the public as to the meaning of "CPYB" and also how working with a CPYB can prove beneficial for them.
---
Get ready for great networking, valuable education and stimulating conversation - YBAA's 2016 University events are coming this summer.
The popular one-day luncheon events offer the latest technical, legal, ethical and transactional expertise from leading authorities, all designed to strengthen your role as a yacht sales professional.
Upcoming events are scheduled as follows:
July 19 -Marriott Downtown Hotel - Providence, RI
July 21 - Doubletree Hotel - Annapolis, MD
ATTEND AND EARN 10 CPYB RECERTIFICATION CREDITS
More details and registration information to follow.
---
---
Read more about the Boat Show here.
---
YBAA and CPYB will once again serve as co-hosts of NMMA's American Boating Congress (ABC), scheduled for May 9 - 11, 2016.
---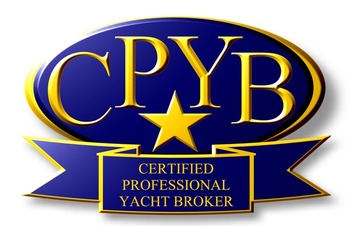 The Yacht Brokers Association of America (YBAA) and the Yacht Broker Institute LLC (YBI) have signed a cooperative agreement to mutually support the broker education and professional certification efforts as provided by each organization.

---
---
---
---
---
The Good Run - Life's Better with a Boat........
Upcoming Events
←
May 2016
→
S
M
T
W
T
F
S
1
2
3
4
5
6
7
8
9
10
11
12
13
14
15
16
17
18
19
20
21
22
23
24
25

10 CPYB Recertification Credits

Lynnwood Convention Center, Lynwood WA

May 25, 2016


9:30AM-3:00PM

26
27
28
29
30
31
May 9-11, 2016
Sponsored by YBAA & CPYB
Washington, D. C.
May 25, 2016

9:30AM-3:00PM
10 CPYB Recertification Credits
Lynnwood Convention Center, Lynwood WA
June 1, 2016

12:00-1:00PM
3 CPYB Recertification Credits
Topic TBD
View all
---
Integrity Yacht Sales owner, Vicki Rasmussen, CPYB is a Big Believer in the Value of Professional Certification