Complete Story

10/05/2015
Gail Alofsin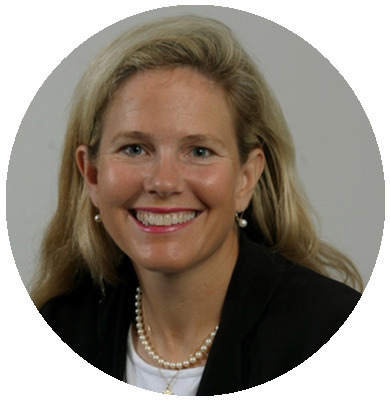 Gail Lowney Alofsin is a lifelong student and educator.
A professional speaker, university professor, humanitarian and sales and marketing executive, Gail provides audiences with specific and practical tools to achieve leadership, time management, business and communication success.
Gail has served as an adjunct professor at University of Rhode Island since 1999. She has worked in business development, operations, sales and marketing for over 30 years, leading teams of 6 to over 100. She is the author of Your Someday is NOW – What are YOU Waiting For? Her book is focused on work/life integration in addition to building your personal brand through leadership, communication and positivity.
A graduate of Tufts University, Gail serves on the boards of the Martin Luther King Jr. Center and St. Michael's Country Day School. She has been a volunteer for her family's foundation, the Haitian Health Foundation, for over three decades. The foundation provides health care to over 200,000 Haitians per year in Jeremie, Haiti.
Gail resides in Newport with her pilot husband, John and son, Samuel, a left-handed pitcher!
---
Bookstore
Jaynie L Smith
Research Proves Customers Value More than Just Price
Relevant Selling, the sequel to best-seller, Creating Competitive Advantage, challenges the all-too-familiar price issue. Many companies lament that price pressure has destroyed their margins – but when customers are surveyed in dou­ble-blind studies, we learn that more than 90% of the time, price is not the most important buying factor. This book will teach you how to uncover what is relevant to your market and stop caving in on price. Without relevance, successful negotiation is seriously hindered. More than Just Price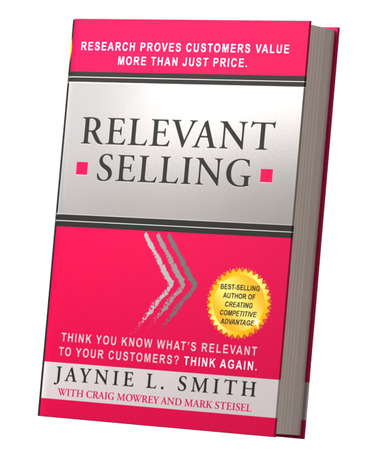 Differentiators are not competitive advantages if they are not relevant to the customer.
Companies must not only sell value, they must also sell what is specifically of value to the customer.
The majority of marketing and advertising efforts rely too heavily on creativity instead of relevance.
Relevant Selling shows you the importance of learning what is most relevant to your customers, your prospects and your different target markets, noting they almost always require tailored messaging to be relevant. You will learn how to obtain and use that valuable information.
Each chapter is loaded with actual case studies and research that demonstrates how companies achieve remarkable results when they sell what is relevant. Many companies are leaving profits on the table each day simply because they lack the research described in this book.

Buy Now