Complete Story

10/18/2019
Jamie Turner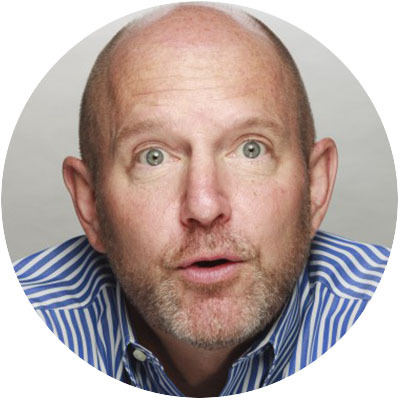 Jamie is an internationally recognized author, speaker and network TV news contributor who has worked with The Coca-Cola Company, AT&T, Holiday Inn and other global brands.
Jamie Turner is an internationally recognized speaker, author, and CEO who is a recipient of the Socialnomics "Top Keynote Speaker" award (along with Tony Robbins, Ariana Huffington, and Richard Branson).
You may have seen Jamie in Forbes, Inc., Entrepreneur, Business Insider or the Wall Street Journal. He's also a regular guest on CNN and HLN where he contributes segments on marketing, persuasion, and leadership. He is an adjunct professor at both Emory University and the University of Texas and has been profiled in the world's best-selling advertising textbook.
Jamie is the co-author of several essential business books including How to Make Money with Social Media; Go Mobile; and Digital Marketing Growth Hacks. He is the founder of 60SecondMarketer.com and has a new YouTube series called IN:60 which is available on YouTube. If you'd like to find find out more about having Jamie speak at your next event, click through to JamieTurner.Live.
---
Bookstore
Jaynie L Smith
Think you know your company's competitive advantage? Think again.
Why should I do business with you … and not your competitor?
Whether you are a retailer, manufacturer, distributor, or service provider – if you cannot effectively answer this question, you may be missing the opportunity to maximize your potential customer base, client retention and margins.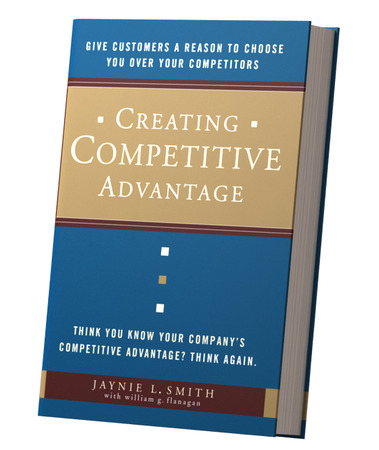 The five fatal flaws of most companies:
• They don't have a competitive advantage but think they do.
• They have a competitive advantage but don't know what it is – so they lower prices instead.
• They know what their competitive advantage is but neglect to consistently and effectively tell clients and prospects.
• They mistake "strengths" for competitive advantages.
• They don't concentrate on competitive advantages when making strategic and operational decisions.
Creating Competitive Advantage reveals that identifying and touting competitive advantages – based on your customer's perspective – is statistically proven to help your company's marketing and sales teams close more deals, at higher margins, and stay miles ahead of the competition.

Buy Now