Complete Story

03/13/2014
Customer Stratification: Best Practices for Boosting Profitability
F. Barry Lawrence, Ph.D., Pradip Krishnadevarajan, Senthil Gunasekaran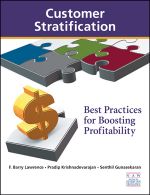 Best-in-class distributors categorize customers based on various factors, but customer stratification has long been an unexplored area for most distribution companies. Not anymore. At last, that gap is filled by this first-of-its-kind research study, Customer Stratification: Best Practices for Boosting Profitability.
---
Bookstore
Pradip Krishnadevarajan, Senthil Gunasekaran, F. Barry Lawrence, Ph.D., Brijesh Rao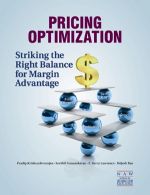 Forward-thinking wholesaler-distributors who strive for above-average returns in the "New Normal" by leveraging pricing optimization best practices that are rooted in sound analytics must read Pricing Optimization: Striking the Right Balance for Margin Advantage!