Complete Story

03/13/2014
Optimizing Distributor Profitability: Best Practices to a Stronger Bottom Line
F. Barry Lawrence, Ph.D., Senthil Gunasekaran, Pradip Krishnadevarajan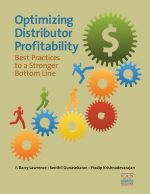 There are 47 best practices in Optimizing Distributor Profitability: Best Practices to a Stronger Bottom Line and all were developed from actual experiences of 84 real wholesale distribution firms across our industry. This groundbreaking research study is not academic modeling or theory; it is a powerful weapon for you to use to enhance your shareholder value.
---
Bookstore
Senthil Gunasekaran, Pradip Krishnadevarajan, F. Barry Lawrence, Ph.D.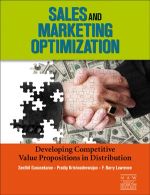 Sales and Marketing Optimization: Developing Competitive Value Propositions in Distribution is a first-of-its-kind, best practices study that focuses on aligning customer needs, sales force priorities, and wholesaler-distributor objectives to maximize value creation.