Details

October 15 - 29, 2021
AHIA Fall 2021 Meeting
Virtual
Due to the Delta variant of COVID-19, the Academy of Hospitality Industry Attorneys 2021 Fall Meeting will be 100% Virtual. Hotel Distill and AHIA have agreed to move the Louisville meeting to October 2022.
Plan on joining us Friday afternoons in October at 3 PM EST for continuing legal education curated by leading experts in the hospitality industry, networking with your fellow AHIA members, and maybe a cocktail or two.
---
Important information:
The first 50 registrants will receive a box full of gifts from our sponsors!
Be sure to check your inbox for a link to the virtual meeting.
Registration will include access to all 3 live sessions, recorded content, and continuing legal education credits. Attend all 3 sessions live and earn up to 5.0 credits, including two (2) hours of ethics.
---
Many Thanks to Our 2021 Fall Sponsors!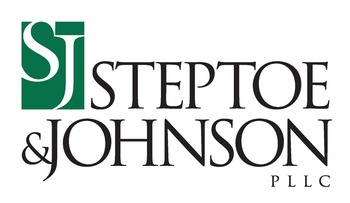 Altreuter Berlin
Devlin Law Firm, P.C.
---
Friday, October 15, 2021

3 - 4 pm EST

The Heart of Law Practice: How Attorneys Can Cultivate Compassion to Help Themselves and More Effectively and Ethically Serve Clients

1.0 Ethics Credit Pending

Claire E. Parsons

4 - 5 pm EST

Hotel Transactions, Management & Franchising Update

Nelson Migdal &
Christopher Naughten

Friday, October 22, 2021

3 - 4:00 pm EST

Have Fun. Be Safe. Cruising with Covid.

Andrew D. Craven

4 - 4:30 pm EST

Open Forum & Happy Hour

Friday, October 29, 2021

3 - 4 pm EST

Unpacking Labor & Staffing Issues.

Fred Preis

4 - 5 pm EST

Mindfulness Tool for Ethical Attorneys: How Meditation Can Help You Build and Maintain an Ethical and Sustainable Law Practice.

1.0 Ethics Credit Pending

Claire E. Parsons
Add to Calendar
aCLuDhaqizCaPxAftmqF167204
10/15/2021
10/29/2021
true
AHIA Fall 2021 Meeting
Click Here to Register Due to the Delta variant of COVID-19, the Academy of Hospitality Industry Attorneys 2021 Fall Meeting will be 100% Virtual. Hotel Distill and AHIA have agreed to move the Louisville meeting to October 2022.  Plan on joining us Friday afternoons in October at 3 PM EST for continuing legal education curated by leading experts in the hospitality industry, networking with your fellow AHIA members, and maybe a cocktail or two. Important information: The first 50 registrants will receive a box full of gifts from our sponsors! Be sure to check your inbox for a link to the virtual meeting. Registration will include access to all 3 live sessions, recorded content, and continuing legal education credits.  Attend all 3 sessions live and earn up to 5.0 credits, including two (2) hours of ethics. Many Thanks to Our 2021 Fall Sponsors! Altreuter Berlin Devlin Law Firm, P.C.   Friday, October 15, 2021 3 - 4 pm EST The Heart of Law Practice: How Attorneys Can Cultivate Compassion to Help Themselves and More Effectively and Ethically Serve Clients 1.0 Ethics Credit Pending Claire E. Parsons 4 - 5 pm EST Hotel Transactions, Management & Franchising Update  Nelson Migdal &Christopher Naughten  Friday, October 22, 2021 3 - 4:00 pm EST Have Fun.  Be Safe. Cruising with Covid. Andrew D. Craven 4 - 4:30 pm EST Open Forum & Happy Hour   Friday, October 29, 2021 3 - 4 pm EST Unpacking Labor & Staffing Issues. Fred Preis 4 - 5 pm EST Mindfulness Tool for Ethical Attorneys: How Meditation Can Help You Build and Maintain an Ethical and Sustainable Law Practice.   1.0 Ethics Credit Pending Claire E. Parsons   Click Here to Register
Virtual