Events
February 6, 2019
7:30-10:00AM
The Ohio Union
October 2-4, 2019
Save the Date
Cleveland, OH
Central Ohio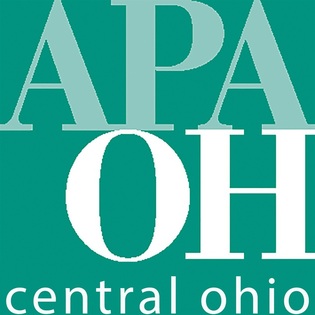 The Central Ohio Section provides opportunities for its 300-plus members to participate in both social and professional development programs and activities throughout the year. These include:
Monthly "Happy Hours" located at a different location each month
Tours of unique central Ohio developments
Educational Speaker Series with The Ohio State University and other civic organizations
The Section tries to provide something of interest to every planner in the greater Columbus area. Section activities are open to APA members statewide and new program ideas are always welcome!
Headlines
10/03/2018
Four Awards Presented at OKI Conference
CINCINNATI, OH (October 3, 2018) – The Ohio Chapter of the American Planning Association (APA Ohio) is pleased to announce winners of the inaugural Great Places in Ohio awards. The biennial awards program honors outstanding physical spaces throughout the state that planners have created and nurtured through careful planning and unbridled imagination. Because we plan, great places exist all across Ohio.
07/18/2018
Apply by August 17
04/05/2018
Central Ohio P&Z Workshop
03/08/2018
Central Ohio P&Z Workshop
Leadership
Central Ohio Section Director
Managing Principal
Designing Local
Phone: 614-607-1557

Assistant Director
Project Manager
Designing Local
Phone: 614-607-1557

Programs Chair
Program Coordinator, Healthy Places
Columbus Public Health
Phone: 614-645-5318

Treasurer
Planner I
City of Dublin
Phone: 614-410-4600