Complete Story

09/07/2021
WEBINAR! Protecting Your Construction Company in the Age of COVID-19 Vaccines
Protecting Your Construction Company in the Age of COVID-19 Vaccines
LIVE WEBINAR
Wednesday, September 8th
1:00 PM Eastern / 12:00 PM Central
With the current press for employers to either require vaccinations or periodically test their employees, much confusion and conflict is arising. Owners and users of construction services are pushing for their contractors to have effective programs in place, while at the same time, some employees are pushing back. In addition, employers' rights and responsibilities to both their customers and their employees are not always clear and can even be conflicting.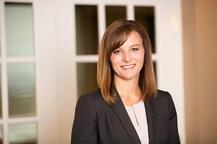 Amy Mitchell, Certified Labor and Employment Law Specialist and Director with Auman, Mahan & Furry, will address your company's concerns during this webinar!
Learn about:
Your company's legal options for installing and utilizing a program for vaccinations, testing or both;
Your employees' and labor organizations' rights relating to your programs;
Your options if an employee refuses to get vaccinated;
State and Federal Labor and Employment Laws impacting your programs and actions including discipline and layoff;
OSHA's most recent guidance on vaccinations and masking;
Construction contract clauses to adopt and avoid in dealing with your customers' mandates.
Webinar Fee: $45
*PLEASE NOTE: There is an additional step to registration. You must click the Zoom Registration link on the Finish page in order to be able to join the webinar. Once registered through Zoom, you will receive an email with a 'unique to you' Join Webinar link.
Questions or issues regarding registration? Contact Emily Mandich (888) 294-7733
More Info
---