Complete Story

03/18/2020
ECA Golf Outing - August 4, 2020!
Registration remains open for the ECA Golf Outing!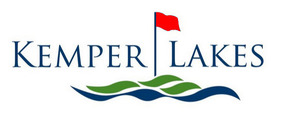 ECA GOLF OUTING - AUGUST 4, 2020!
(THE OUTING IS IN LIEU OF THE ECA ANNUAL SPRING CONFERENCE FOR 2020)
==================================================================
ECA GOLF OUTING REGISTRATION
The Electrical Contractors' Association of City of Chicago (ECA) is pleased to present a special event in lieu of the ECA Annual Spring Conference. The event is the "ECA Golf Outing." This is an opportunity for Chapter members to not only participate in a complimentary golf outing on August 4,2020 at Kemper Lakes Golf Club, 24000 N. Old McHenry Road in Kildeer, Illinois, which includes use of a driving range, lunch, food and beverages on the course, cocktails and dinner, networking and a raffle; but, an opportunity to contribute to the NECAPAC.
For any Chapter / NECA members attending, the Association encourages your participation with this NECAPAC fundraising effort. The Chicago & Cook County Chapter is seeking your assistance in reaching it's 2020 NECAPAC goal! Each participant is strongly urged to contribute to the NECAPAC at a minimum amount of $100.00. NECAPAC contributions are individual, not corporate. An individual NECAPAC Contribution Form would need to be completed by each participant.
NECA PLC members who have already contributed $5,000.00 to the NECAPAC would be ineligible to contribute, as they have met the maximum amount allowable.
NECA is your voice on Capitol Hill. For more than 100 years, NECA has worked to advance legislation and regulatory policies that impact your opportunity and liability to operate efficiently, profitably and in the best interest of your electrical construction customers.
Please plan to attend the ECA Golf Outing Fundraiser. Please click on the links below for a copy of the NECAPAC Contribution Form, as well as a Registration / Foursome Request listing form. You must fill out the Registration / Foursome Request Form even if you are not golfing. The forms are for your use and you are not asked to complete a foursome. Please complete the NECAPAC Contribution form and return it to the Association by e-mail to: [email protected]. The ECA will forward your completed form to NECA. If paying by check for the NECAPAC, please make your check payable to: "NECAPAC" and mail your completed form(s) to the ECA office at: ECA, Five Westbrook Corporate Center, Suite 940, Westchester, IL 60154. You can also click on the link below to the NECA Government Affairs website to contribute to the NECAPAC.
For every completed NECAPAC Contribution Form over $100, you will receive an additional Raffle ticket.
Each attendee will receive a Raffle ticket.
In order to ensure course availability, please return your Registration Form no later than July 22, 2020. We look forward to seeing you on the course!
PLEASE CLICK HERE FOR THE REGISTRATION / FOURSOME REQUEST FORM.
PLEASE CLICK HERE FOR THE NECAPAC CONTRIBUTION FORM LINK.
PLEASE CLICK HERE FOR THE NECA GOVERNMENT AFFAIRS WEBSITE NECAPAC CONTRIBUTION LINK.

---