Complete Story

06/02/2020
Hocking Hills State Park (HHSP) needs volunteers to help re-open Park
The Ohio Department of Natural Resources (ODNR) hopes to re-open the Park in time for the 4th of July weekend.
ODNR has asked HHSP Chief Park Naturalist Pat Quackenbush to be in charge of the work needed to be done before the park can re-open.
He and Hocking Hills Tourism Association (HHTA) Executive Director Karen Raymore, will be coordinating the volunteers.
What will volunteering at HHSP entail?
First of all: Volunteers need to be 16 years of age or older.
Work is physically demanding. Materials need to be hauled manually into the park sites. Sign posts need to be placed in challenging terrain. There will be heavy lifting.
Number of volunteers needed?
Ideally 8 to 10 per day.
When are volunteers needed?
Monday - Friday; 8 am to 4:30 pm. Volunteers are not required to stay for the full day. Volunteers need to arrive on time to be allowed through the gates at the site for that day. Volunteers need to pack a lunch.
How will volunteers know where to go?
At the end of each day Pat will contact Karen with the details of which site the group will be working in. Karen will then send that information to everyone who is willing to volunteer.
If you are interested in volunteering please contact Karen at kraymore@explorehockinghills.com or 740-279-9255. The volunteer list will be set up and everyone who is willing and able to volunteer will receive an email each day regarding what site you should go to.
Finally, the staff at HHSP have been berated with criticism, nasty remarks and downright vicious comments from business owners, not visitors. They would appreciate only volunteers who want to help. They don't need anyone coming to criticize how they are managing the reopening of the parks.
The preceding information was provided by Karen Raymore, Executive Director of HHTA.
Donate to FFHSP
---
---
---
---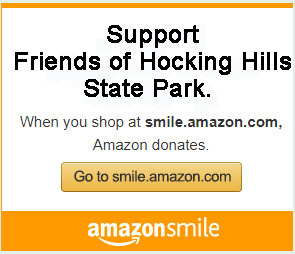 ---
To use your Kroger card to support the Friends, please click the link below:
---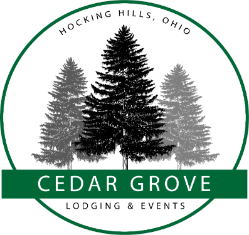 ---