Complete Story

09/25/2014
FPDA and NFPA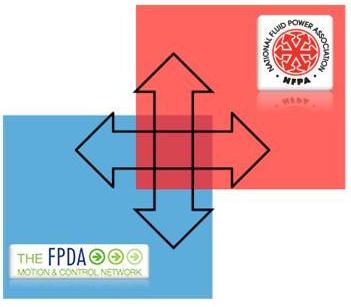 The leadership of National Fluid Power Association (NFPA) and the FPDA Motion and Control Network (FPDA) meet regularly to discuss how our two organizations can enhance our working partnership for the benefit of the fluid power industry. We recognize that confusion exists as to the purposes and intersections of our two organizations, so we work together to build a common framework that can be used to define and shape appropriate areas of collaboration. This framework has two important dimensions.
First, when we consider organizational focus, it is fair to think of NFPA as having broader reach than FPDA. FPDA is focused on the sustainability of its distributor organizations by enhancing their relationships with manufacturers and vendors. While NFPA's focus certainly includes the distributor/manufacturer relationship, it also includes other relationships across the fluid power supply chain. Suppliers, manufacturers, distributors, machine builders, and machine users are all part of the long-term organizational vision that NFPA is pursuing.
Second, when it comes to technology focus, it is also fair to think of FPDA as having broader reach than NFPA. NFPA is focused squarely on hydraulics and pneumatics and how those technologies can grow and compete in the marketplace. While FPDA's focus certainly includes hydraulics and pneumatics, it also includes other technologies that are important to the automation, motion control and power transmission needs of our customers.
Viewing the two organizations along these lines clearly delineates their distinct zones of focus and influence—and emphasizes the reason two organizations make sense for the fluid power industry. The intersection point where collaboration serves the interests of both NFPA and FPDA members also becomes much clearer. As our two organizations continue to pursue their own strategies, we will work together where it makes sense to do so according to this framework.
Below you will find a link to a short Power Point visual to help you better understand our efforts.