Complete Story

2018 Spring Tech Event and Seminars
APRIL 12 & 13
Houston, TX
Registrations are now open for ISD's 2018 Spring Tech event, planned for April 12-13 in Houston, TX. A big Thank you to Teadit for hosting this year's event. We will once again have a range of topics to choose from, including sessions such as: Latest Innovations in PTFE Gaskets, Rubber Expansion Joints: Basic Applications to Advanced Solutions, Typical Metallic Gaskets for Industrial Applications: How They Are Made And Where They Are Used, Plastics, Air Seals & Bearing Protectors, Gaskets and LDAR, Advanced Sealing Application Workshop, a panel discussion on Practical Applications for 3D Printing, tours and much more.
---
Register Now for the University of Innovative Distribution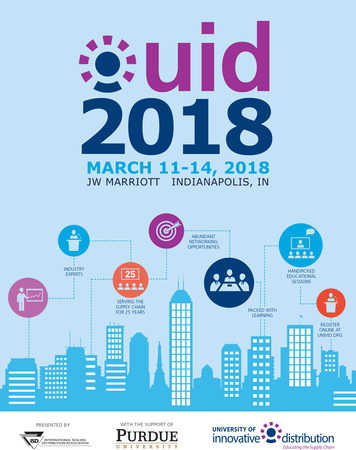 The 2018 University of Innovative Distribution will be held March 11-14 at the JW Marriott Indianapolis. For the fourth year in a row, UID saw record-breaking attendance, with 616 attendees participating in the 2017 program.
Participants select their own courses for each day of the four- day program, including such topics as: Distribution Marketing; Branch Management; Sales & Sales Management; Value-Added Selling; Business Leadership; Distribution and Profitability.
Click here for more information
---