LeadingAge Ohio Foundation Scholarship Program
The LeadingAge Ohio Foundation is a not-for-profit subsidiary of LeadingAge Ohio. One of the foundation's workforce efforts is its support of member employees through a scholarship program helping individuals to further their careers within senior services.
Application submissions for the 2021 scholarship program are now closed.

For 2021, the Foundation Board has allocated funds to support the General Scholarship Fund. The Clark R. Law Executive Management Scholarship which provides assistance for administrators-in-training or others furthering their career in senior services management..
The Aging Services General Scholarship is awarded for up to $1,500 for an individual desiring to advance their careers in aging services fields, including nursing (i.e., those wishing to move from STNA to LPN, or LPN to RN, etc.); and, dietary, activities, maintenance, therapy and other professional lines
If you have questions or inquiries regarding the scholarship program, please contact Kathryn Brod at kbrod@leadingageohio.org or call 614-545-9014.
LeadingAge Ohio Foundation Scholarship Information
Who is eligible?

Eligible applicants must:
Work for a LeadingAge Ohio member organization having completed at least one year of continuous employment
Commit to a minimum of one additional year of employment with the nominating employer
Pursue higher education related to the areas of service provided by LeadingAge Ohio members
Have approval from his/her supervisor
Eligible programs include:
Accredited colleges/universities
LeadingAge Ohio and LeadingAge programs
Certification programs
The executive management scholarship program will accept applications for executive-level courses not related to a degree. All awards go to the institution of higher learning or the individual upon proof of enrollment.
Criteria
The Scholarship Selection Committee will utilize the following criteria in choosing Scholarship recipients:
Education requested matches organizational advancement
Tenure with the organization
Completeness and timeliness of application
Professional presentation of application, including requested narrative of program and how education will benefit self and organization
Quality/content of recommendations
Education/involvement/experience in LeadingAge Ohio, LeadingAge, other senior or community service groups
Any financial support along with an explanation of how educational funding will be paid
Identify any efforts to find additional funding within and outside of the organization
How to Apply
Application submissions for the 2022 scholarship program will open likely in the fall of 2021.
Once an application has been started, applicants will not be allowed to save a section of the application and complete at a later time. Therefore, applicants are encouraged to have the required information drafted prior to beginning the online application. (Please see the required information section below for more information.)

Note These Helpful Suggestions And Guidelines In Applying For A Scholarship:
Presentation is important in reviewing applications; to ensure the selection committee can fully review the application, please type and complete the form electronically.


All applications must include requested documentation, information and signatures. It is suggested that each attachment be labeled, e.g. "Step 5: Financial Information"; "Step 6: Letter of Recommendation".

Letter of Recommendation: A signed letter of recommendation from an immediate supervisor or department head which also includes signature of President/CEO or Executive Director must also accompany the application. The letter should highlight the applicant's achievements, personal and professional growth during employment and how the educational program will benefit the applicant and organization.

Please review the application carefully to ensure that it has been completed fully, including appropriate signatures, documentation, and letter of recommendation.
---
For general inquiries or assistance with scholarships, please contact Kathryn Brod at 614-545-9014 or kbrod@leadingageohio.org
The LeadingAge Ohio Foundation is supported by the contributions of members who share the vision to help employees grow within the senior services profession.
Leadership
Membership
Programs
Foundation
Recognition & Awards
Need Help?
Kathryn Brod, MBA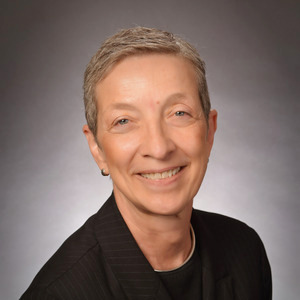 President/CEO
614-545-9014
kbrod@leadingageohio.org
Is the association's primary spokesperson
Oversees staff and daily operations
Promotes LeadingAge Ohio's position and public policy goals to elected officials; staff liaison to Advocacy Committee
Responsible for implementing LeadingAge Ohio's strategic direction
Works with LeadingAge Ohio Board of Directors
Staff liaison to Human Resources Committee
Testimonials
"To me this scholarship is a benchmark of my accomplishments as a nurse and student, and has been a huge help toward my goal of becoming a better nurse for myself, my family and my patients."
~ Kira Pilar, LPN/Charge Nurse- Regina Health Center, Richfield, Ohio