Front Line Supervisor Training
Leading the Challenge and Finding Your Strengths
In our committed focus on addressing the workforce challenges in our industry, LeadingAge Ohio has partnered with the Alber Enterprise Center of The Ohio State University to offer the Front Line Supervisor Training "Leading the Challenge and Finding Your Strengths."
Why Leading the Challenge and Finding Your Strengths?
The workforce challenge continues to brew in the long-term care sector. There is a shortage of nurses and direct care workers , an elderly population reaching significant numbers by 2030, and a diminishing number of potential family caregivers. These different segments have started intersecting and impacting delivery of healthcare services and the recruitment and retention of direct care workers to long-term care. Both issues will continue to have far-reaching implications and pose significant strain and challenges for the current healthcare model.
The U.S. Census Bureau states, "By 2030 , the number of Americans aged sixty-five years and older is projected to exceed seventy million, representing 20% of the population" (2012). The Institute of Medicine projects that the United States will need an additional 3.5 million long-term health care workers by 2030 to simply maintain the ratio of workers per older U.S. resident (2008). By 2050, there is a 40% chance that someone who is 65 years old will likely live to age 90 (Experience Corps, 2010).
Attracting and retaining direct elder care workers is a challenge and these workers are at a premium. Turnover in the long-term services and supports industry is high. The population is aging. It is critical to find qualified people to work in this industry. One opportunity is to provide frontline supervisor training to assist in developing both current and future leaders .
The goal of the frontline supervisor training is to provide leadership principles and practices that are consistently applied by all supervisors. When employees work in an environment with improved levels of respect, trust and accountability, a superabundance of new ideas, creativity, engagement and ownership will improve retention, productivity, and efficiency beyond current levels.
The impact of this educational program could be measured by improvement in employee retention. A second measure would be an increase in the potential leadership pool at organizations who send staff to this training.
As a result of the training, participants will be able to:
Develop skills to encourage the team members to increase performance, learning and job satisfaction.
Discuss the fundamental characteristics of leadership
Identify the Five Practices of Exemplary Leadership®.
Discuss necessary skills to mobilize productivity, innovation and culture of the team
Identify Top 5 strengths and discover ways to build those strengths.
Testimonials: Here's what Your Peers Had to Say
"Greater communication and understanding of other person's perspective."
Troy Snyder, President/CEO, Brethren Care Village
"Better handling of challenging conversations. Boosted confidence."
Cynthia Bougher, President/CEO, Valley Hospice
"Appreciating differences: recognizing that 'one size doesn't fit all' when it comes to dealing with employees."
Brad Reynolds, Executive Director, Ohio Living Cape May
"Supervisors very appreciative of training. Increased comradery."
Jennifer Sanchez, Direct of Human Resources, Friendship Village of Columbus
Instructor Eleanor Biddulph is passionate about the development of emerging leaders, as they carry out the 0rganization's mission on a day-to-day basis, often with the least amount of training to do so. Whether delivering group training or one-on-one coaching, Eleanor inspires personal best performance toward
achieving organizational goals.
Eleanor is an operations effectiveness consultant and emerging leader coach. As a Leadership Studies graduate from Otterbein University, her concentration in Organizational Communication helped hone the skills necessary to lead a dynamic, complex and rapidly growing organization.

Eleanor has also been trained as an enhanced level Narrative Coach through the World Business Executive Coach Summit (WBECS).
Eleanor's process emphasis developed during twenty-one years in a healthcare customer service environment, including eight years as the operations' executive. Since transitioning to her consulting work three years ago, Eleanor has delivered on a wide variety of operations projects including workflow development, high risk compliance related processes, new account implementation procedures and human resources related initiatives.

Eleanor's Top 5 Strengths are: Relator | Responsibility | Intellection | Connectedness |Strategic
Interested in hosting a Front Line Supervisor Workshop at your facility? Contact Anne Shelley, Director of Professional Development and HH/Hospice Regulatory Affairs, at ashelley@leadingageohio.org or call 614-545-9030 for all the details.
Workforce Resources
Careers That Love You Back
Need Help?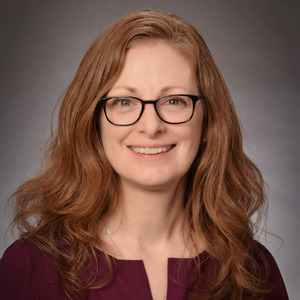 Education and Special Projects Coordinator
614-545-9036
Assists with coordination of all professional education events, including planning, development, and implementation
Assists with coordination of special projects and initiatives, including Leadership Academy, Employer of Choice and ltcGAIN
Assists with all Continuing Education credentialing requirements and processes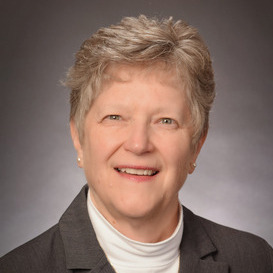 Director of Professional Development & HH/Hospice Regulatory Relations
614-545-9030
Reviews state and federal policies and regulations and provides technical and regulatory support to Home Health and Hospice members
Works with state and federal agencies and regulatory bodies to develop policy and rules for the home health and hospice industry
Provides education for hospice and palliative care providers related to regulatory and operational issues
Responsible for overseeing all educational offerings provided by LeadingAge Ohio