Details

January 22, 2019
8:00AM-5:00PM
NTRCA Sales Mastery Training
Texas Star Conference Center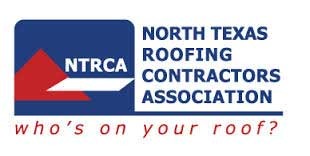 Mastering the Art of Sales
Are you ready to stop relying on hail as your major sales driver?
Want to be prepared when storm season hits?
No matter the weather in 2019--the hail of the century or 100 days of 100 degrees--join NTRCA for a course that will impact your sales goals and your bottom line for years to come!
Join us January 22 from 8:00 - 5:00 as Chuck Bauer presents you with a whole host of great tools and techniques to invigorate you and your sales goals.
Texas Star Conference Center
1400 Texas Star Parkway
Euless, TX 76040
What Will I Learn?
Chuck Bauer will give you techniques to put you ahead of the competition.
Topics Include
Creating a Hyper Success Mindset
Stop Relying on Hail!
Set Sales Process for Residential & Commercial
Formal Presentations after the roof inspection
Marketing Yourself Shamelessly
Creating Competitive Advantages
Video & Screencasting
Top Outlook/Google Tactics
Build a Referral Based Business w/ 1 Tactic
Negotiation & Closing Skills
Your EXACT Challenges Preventing You From More Revenue & Taking More Time Off
What's My Cost?
One representative from a member company: $350
Two or more representatives from a member company: $300 each
Non-member: $450
Two or more non-members: $400 each
Use code FRIEND when registering more than one person
Information about Chuck Bauer is located on the registration page
2019-01-22 08:00:00
2019-01-22 17:00:00
America/Detroit
NTRCA Sales Mastery Training
Mastering the Art of Sales Are you ready to stop relying on hail as your major sales driver? Want to be prepared when storm season hits?   No matter the weather in 2019--the hail of the century or 100 days of 100 degrees--join NTRCA for a course that will impact your sales goals and your bottom line for years to come!   Join us January 22 from 8:00 - 5:00 as Chuck Bauer presents you with a whole host of great tools and techniques to invigorate you and your sales goals. Texas Star Conference Center 1400 Texas Star Parkway Euless, TX 76040   What Will I Learn? Chuck Bauer will give you techniques to put you ahead of the competition. Topics Include Creating a Hyper Success Mindset Stop Relying on Hail! Set Sales Process for Residential & Commercial Formal Presentations after the roof inspection Marketing Yourself Shamelessly Creating Competitive Advantages Video & Screencasting Top Outlook/Google Tactics Build a Referral Based Business w/ 1 Tactic Negotiation & Closing Skills Your EXACT Challenges Preventing You From More Revenue & Taking More Time Off What's My Cost? One representative from a member company: $350 Two or more representatives from a member company: $300 each Non-member: $450 Two or more non-members: $400 each SIGN UP TODAY! Use code FRIEND when registering more than one person Information about Chuck Bauer is located on the registration page      
Texas Star Conference Center