Are you
hoping for more virtual learning experiences?

wondering what you missed at the NCDA in-person events in 2023?

looking to earn more continuing education credits?

wanting to gain professional development at your convenience?
"Highlights of 2023" is for you!
Register now for this virtual learning event on NCDA's new learning platform, The Hub. Set up as a course that you take on your own time, you will gain knowledge of new technologies and strategies in career development as well as increase your understanding of DEIBA.
This HUB course features 20 selected presentations (see the list below) from the following NCDA in-person events held in 2023:
Career Practitioner Institute (CPI) in Annapolis
Global Career Development Conference in Chicago
DEI Symposium in Chicago.
Video presentations are anywhere from 20 to 70 minutes in length. You earn 10 continuing education credits for viewing the sessions included in this course and successfully completing the quiz. The cost is $250 for members or $350 for non-members. A special rate for Students/ Retirees of $175 is also available.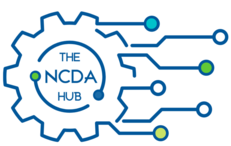 Even if you were at one or more of these live events, you can gain even more by participating in the "Highlights of 2023" virtual learning event.
Explore the list of recorded sessions below.
Note, many presenters also share their slides, handouts and other resources, which can be downloaded for additional learning.

ADHD, the Unsung Professional Asset: Help Your Clients Harness, Hyperfocus, and Push Past Procrastination
An Example of Practice to Improve Performances in an Organization by Respecting a Diversity of Staff
Building a Coaching Business Through Five Key Areas
Career Development Around the World: Successfully Addressing the UN SDG Goals in the MENA Region of the Globe
The Career Development Competencies for Working with Veterans
College Is Not Mandatory: Equipping Today's Teens to Build a Career Pathway On Their Own Terms
Dispelling Colonial Practices: Strategies for Recruiting Minorities in the Career Counseling Field
Do We Really Want to Be Anti-Racist? Discussing the Array of DEI Approaches in Career Development
Elevating Hope and Wellbeing in Undergraduates for Degree Completion and Beyond
Empowering Underserved Students' Career Success and Wellbeing via Career Exploration Cohort Groups
Expanding the Scope of Career Professionals' Public Policy and Government Advocacy
Finding the Way to Your Ideal Private Practice
GET FOCUS: A Plan to Help You and Your Clients Gain Better Focus in Your Life and Career
Grow & Leverage Your Global Network: How to Unlock the Power of LinkedIn to Elevate Careers
Hiring, Training, and Managing a Graduate Student Staffed Career Advisor Team
How to Discuss Alternative Goals and Academic Majors: An Ethical, Equity-Based Analysis
How You Can Activate Success in DEIBA
Niching as an Effective Strategy for Building Practitioner Skills and Meeting Client Needs
Realizing the Potential of Technology - Where We are Now and Where We Should Be
A Tech Guide for Private Practitioners (and Other Career Development Professionals)
Questions? Contact mvenable@ncda.org