12/01/2012
Career Practitioner Institute
NCDA Career Practitioner Institute
"Practical Techniques and Strategies for
Career Development Practitioners"
February 8-9, 2018
The Francis Marion Hotel
Charleston, South Carolina
For details about the Career Practitioner Institute, please download the Charleston CPI Program Book.
---
Institute Registration:
TCSEVENT[5223]

NCDA Member Registration Fee (5.5 CE hours): $120
Non-Member Registration Fee (5.5 CE hours): $170
Professional Development Institutes (4 CE hours each PDI) Member and Non-Member Fee: $75 per PDI
Cancellations received in writing prior to January 29, 2018 will be subject to a $50 (US funds) processing fee. Due to costs NCDA incurs, NO refunds will be given after this date. If paying via purchase order, your organization will be required to fulfill the purchase order. Refunds will not be given for no-shows after the Institute.

CPI Location:
The Francis Marion Hotel
Charleston, South Carolina
387 King Street
Charleston, SC 29403

Group Rate: $149 plus tax
Group Name: National Career Development Association
Reservation must be made no later than January 7, 2018 to get the NCDA price. Rooms are limited.

Conference-at-a-Glance

Thursday, February 8, 2018

Professional Development Institutes (PDIs) - optional (for an additional fee); 4 Continuing Education Contact Hours (CE)

8:00 am - 12:00 pm PDI #1 Tour of The Boeing Company
12:00 - 1:30 pm Lunch On Your Own
1:30 am - 5:30 pm PDI #2 Career Development Practitioners: Creating a Tool Box for Excellence
Friday, February 9, 2018

8:30 - 9:45 am Opening General Session
10:00 - 11:10 am Presentation Series I (three presentations per series)

11:25 am - 12:35 pm Presentation Series II (three presentations per series)

12:35 - 1:45 pm Welcome Lunch

1:45 - 2:55 pm Presentation III (three presentations per series)

3:10 - 4:00 pm Closing Session
Continuing Education

NCDA has been approved by NBCC as an Approved Continuing Education Provider, ACEP #1003. Programs that do not qualify for NBCC credit are clearly identified. NCDA is solely responsible for all aspects of this program.
After the event, NCDA will send an electronic link to the evaluation. After completion of the evaluation, the system will direct you to your online membership record where continuing education transcript can be printed.


Professional Development Institutes

Optional Pre-Conference Professional Development Institutes (additional fee required to participate); 4 Continuing Education Hours
Thursday, February 8, 2018; 8:00 am - 12:00 noon

PDI #1: Boeing Presentation and Tour
Join us for the interesting look into the Boeing Corporation and their Career Center. We will begin with a briefing at the hotel then board a bus to the Boeing Corporation.
Space is limited for this tour and no registrations will be accepted for this tour after January 30, 2018.

Thursday, February 8, 2018; 1:30 - 5:30 pm
PDI #2: Career Development Practitioners: Creating a Tool Box for Excellence
This session will entail experts from various career development settings sharing their best practices. The specific techniques and strategies conveyed will enable practitioners to build a tool box that can be utilized with their perspective clients or students.
Presenters:
K-12: Dana Johnson, GCDF, School Counselor North Charleston High School
Public Library: Sylvie Golod, Richland Library; Curtis Rogers, Communications Director with The State Library: Anne Nowak, East Baton Rouge Parish Library
Federal Resources: Constance Pritchard, The Pritchard Group
Chamber of Commerce Resources: Suzi Raiford, Charleston Chamber of Commerce
Keynote Speakers - Friday, February 9, 2018

Opening General Session - 8:30 - 9:45 am

Dr. Michael Hall, Private Practice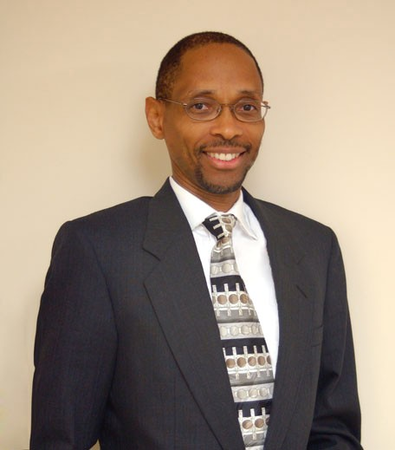 Got Vision!?
The 21st Century opened with NCDA leaders Skip Niles and JoAnn Harris-Bowlsbey's description of the career development industry transformed into a vision splendid. Fast-forward to 2018. How fares the vision? Four experienced career professionals were interviewed for a kind of field-level report card on progress to-date. Insight on each of four vision statement's impact on a particular practice setting (i.e., corporate, higher education, government) or niche service population is garnered. Interviewees generously grant a narrative snapshot of their current professional development curriculum for a glimpse of preferred resources. Participant are invited to create a scorecard of their progress and plans for alignment of their professional development curriculum with the careers industry's vision splendid.
Closing General Session - 3:10 - 4:00 pm
Dr. James Stone, Director, National Research Center for Career and Technical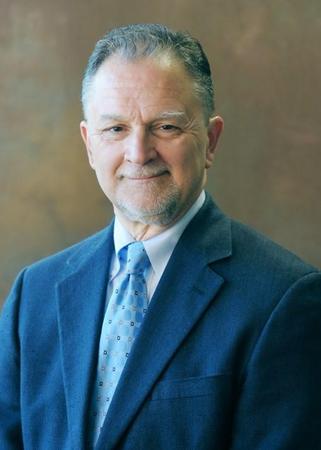 Education, SREB
Guiding Students in the New World of Work
Career pathways have become the new framework for helping young people move into productive adult roles. While different approaches exist, most pathway approaches include a focus on the workplace along with aligning curriculum and institutions, e.g., K-12, higher education, business and industry to facilitate a smooth transition from school to a career. While there are many challenges in constructing robust career pathways, perhaps the greatest challenge is the increasing displacement of human capital with technology. This displacement affects not only low-end routine jobs but also professional jobs such as attorney's, medical practitioners, news reporters and even human resource specialists! There are some estimates that nearly half of all U.S. jobs can be replaced with technology. Elon Musk of Tesla warned of the dangers of artificial intelligence in a recent Wall Street Journal article. To put this in another perspective, it took 388,000 workers to manufacture $1 billion in goods in 1967. Today, it takes 27,000. How do we prepare young people for such an uncertain future? Drawing from recent, career pathway research supported by the USDOE, Dr. James Stone of the National Research Center for Career and Technical Education at SREB will share information regarding the challenges posed by rapidly advancing use of technology in the workplace and a career-development framework for building career pathways that can help ensure young people are prepared for the world they will inherit.
Presentation Series - Friday, February 9, 2018

Presentation Series I, 10:00 - 11:10 am
#1 A Case Study Approach to Ethics in Career Development
Ethical dilemmas are an inevitable part of the complex real world in which we live and work. Approached well, these difficult situations become prime opportunities for learning and effective practice. Come to this presentation to experience a proactive, positive approach to enhancing our ethical sensitivities and learning ethical decision-making strategies.
Facilitator: David Reile, NCDA Past President; Panelists

#2 Veterans and Career Development
Bret Anderson, h2Communications

#3 Preparing High School Students with Disabilities for College - Let's prepare for TRANSITION
The first few years after high school are a huge period of change and growth, when many students fumble through the process of learning to be independent. For students with disabilities, who are now graduating from high school and entering higher education in greater numbers than ever before, the transition can be even more jarring, and the need to develop self-reliance more critical. The US Department of Education in a publication on this subject suggests, "The Key to Success: Attitude, Self - Advocacy and Preparation." ​Some of the specifics we will talk about are:​ the differences between IDEA and ADA for students going to college; special challenges that some of our ASD [Autistic Spectrum Disorder] students face as they head out to college; the difference between a "504 Plan" and IEP and what are the consequences of one over the other the other when heading off to college.​ Come prepared with your questions and we'll do our best to direct our conversation to address as many questions as possible.
Malka Edelman, Comprehensive Career Planning, Inc.
Presentation Series II, 11:25 am - 12:35 pm
#4 Resources for Career Development Practitioners and Educators
How can you empower and inspire your clients/students if you cannot identify and access the necessary resources? Internet resources are available 24/7, so take advantage of them! Here is your guide to the award-winning NCDA website and specific career information resources to assist your clients!
Melanie Reinersman, NCDA Website & Web Magazine Editor and Constance J. Pritchard, The Pritchard Group, NCDA Master Trainer

#5 Change Starts With You!
For anyone who works with people, it's important to not only be positive for your own mental health, but also to foster positivity in others. As a Positive Psychology Ambassador, you will learn simple and fun ways to turn conversations, classes, and interactions into positive experiences for all involved. Through immersion in scientifically validated material and techniques, you can adopt a mindset of positivity. Positive Psychology uses strengths as the foundation, to improve our well-being. You will learn to apply positive psychology techniques for the good of others, in whichever environment you find yourself. Become more confident at nurturing others (your students, clients, patients, employees, or family members) so they, too, can experience daily enrichment and meaning. Bring positive psychology to LIFE and THRIVE as a Positive Psychology Ambassador.
John Long, Two Roads Resources, Inc.

#6 College and Career Readiness for Diverse Populations
This session will look at students who have mental and behavioral challenges, students who are first generation and impoverished, and students who are justice involved.
Lorna Manglona-Alexander, Career Specialist, Berkley County Schools; Dennis Muhammad, J.D., Charleston County School District GEAR UP Project Director; Harold B. Mayes, Director, Statewide Job and Career Development, South Carolina Department of Juvenile Justice
Presentation Series III, 1:45 - 2:55 pm
#7 Women and the Glass Ceiling
In this session there will be a discussion about the status of women in the workplace in 2017. We will look at the definition of the glass ceiling, how it affects women and families, why it continues and why it is so difficult to break through. Finally we will explore strategies for breaking through the glass ceiling, what to expect after breaking through and how to persevere.
Kathy Evans, University of South Carolina

#8 New Credentials for You!
Come hear about NCDA Credentialing Commission's exciting new credentials. You will learn about the new credentials and how you can apply. The credentials were launched August 1, 2017. Get answers to your questions and explore www.ncdacredentialing.org
Cynthia Marco-Scanlon, NCDA Credentialing Commission and NCDA Credentialing Commission Members

#9 Coming soon
NCDA App

To Download the NCDA app, please visit the Apple Store or the Google Play Store. Search for NCDA. Details for the Charleston CPI will be available in January 2018.

---
Save
Save
Save
Save
Save
Save