Organizational Members
NCDA now offers an Organizational Membership option for groups of members from an institution, company, career center, or other entity wishing for consolidated billing. Organizational membership will have tiered pricing based on the number of members joining and will receive the same membership benefits as the other NCDA members.
Up to 3 Members -- $285.00 Annually
Up to 5 Members -- $475.00 Annually
Up to 10 Members -- $900.00 Annually
Up to 15 Members -- $1,275.00 Annually
Up to 20 Members -- $1,700.00 Annually
If more than 20 members are needed, contact NCDA at nscrimsher@ncda.org.
To apply, use either the Organizational Membership printed form OR Click here to apply online for organizational membership. No payment will be required; a detailed invoice will be sent to you for payment. Email questions to nscrimsher@ncda.org
---
NCDA is delighted to welcome the following organizational members:
Appalachian State University, Boone, NC
Arkansas Northeastern College, Career Pathways, Blytheville, AR
Ashford University, San Diego, CA
AsociaCion Latinoamericana, Puerto Rico
Austin Community College, Round Rock, TX
Baldwin Wallace University, Berea, OH
Ballsbridge Cyprus Centre of Ballsbridge University, CYPRUS
Baruch College, Starr Career Development Center, New York, NY
Bay Path University, Longmeadow, MA
Brainberg Knowledge Solutions Private Ltd., INDIA
Brainwonders, INDIA
Brookdale Community College, Lincroft, NJ
Brookhaven College, Farmers Branch, TX
Bryan University, Tempe AZ
California State University, CSULB, Career Dev. Center, Long Beach, CA
Calhoun Community College, Tanner, AL
Career Development College London Ltd.
CareerSpeedy Consulting Limited, Shanghai, CHINA
Catholic Charities Archdiocese, New Orleans, LA
Centro NextLevel, Santiago, CHILI
Clark College, Career Services, Vancouver, WA
Clayton State University, Morrow, GA
College of DuPage, Career Services, Glen Ellyn, IL
Collin College, Frisco, TX
Cuyamaca College, El Cajon, CA
Dakota State University - Madison, SD
DC College Success Foundation, Washington, DC
Duke University, Durham, NC
Eastern Kentucky University, Richmond, KY
Easterseals, Inc., Chicago, IL
Edinboro University, Edinboro, PA
Florida Atlantic University, Career Center, Baca Raton, FL
Florida State College, Jacksonville, FL
Folsom Lake College, Folsom, CA
Georgia State University, Atlanta, GA
Gustavus Adolphus College, St. Peter, MN

iDreamCareer, New Delhi, INDIA
IQ Consultancy LTD, St. Petersburg, RUSSIA
Japan Career Development Association, Tokyo, JAPAN
JobUpper, LLC, Pittsburg, PA
Joliet Junior College, Joliet, IL
Klamath Community College, Klamath Falls, OR
Lake Washington Institute of Technology, Kirkland, WA
Mere Mentor, INDIA
Morehead State University Career Services, Morehead, KY
NC A&T State University, Greensboro, NC
North Central Texas College, Corinth, TX
North Idaho College, Coeur d'Alene, ID
Northeastern Illinois University, Chicago, IL
Northwestern State University - Natchitoches, LA
Oakland University Adult Career Counseling Center - Oakland, MI

OPTWISE Consulting LLC- New York, NY
OSU Career Services, Stillwater, OK
Oakton Community College, Des Plaines, IL
Pasco-Hernando State College, New Port Richey, FL
Piedmont University, Career Services, Demorest, GA
Princeton University, Princeton, NJ
Realizing Aptitudes - Broomfield, CO
Rescue Mission, Tacoma, WA
Rowan University, Ofc. of Career Advancement, Glassboro, NJ
San Jacinto College, Pasadena, TX
Shawnee State University, Portsmouth, OH
SEIU UHAW-West & Joint Employer Education Fund, Oakland, CA
Spelman College, Atlanta, GA
St. Petersburg College, Clearwater, FL
Tarrant County College Southeast, Arlington, TX
Tarrant County College Trinity River, Fort Worth, TX
Texas State Technical College - Waco, TX
Texas Tech University Career Center, Lubbock, TX
Texas Woman's University, Denton, TX
The American University in Cairo, EGYPT
TheCareerCathers, Inc., Silver Spring, MD
Tulsa Community College, Career Services, Tulsa, OK
University of North Alabama, Career Center, Florence, AL
University of Florida Career Connections Center, Gainesville, FL
University of Kentucky, Graham Office of Career Management, Lexington, KY
University of North Texas, Career Services, Dallas, TX
University of North Texas Careers, Denton, TX
University of North Texas Counseling, Denton, TX
University of Rhode Island, Kingston, RI
University of St. Thomas, St. Paul, MN
University of Tennessee, Martin, TN
University of Texas at Austin
University of Texas Rio Grande Valley, TX
Vocational Expert Services, Inc., Maitland, FL
Warren County Community College, Washington, NJ
Wichita State University, Wichita, KS
Yavapai College, Prescott, AZ
BOLD PL Sp. z o. o., Poland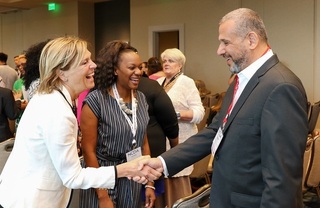 Membership
Membership Question?
If you have a question about Membership, please contact NCDA Headquarters by calling headquarters (918) 663-7060 or emailing Natalie Scrimsher, Membership Director, at nscrimsher@ncda.org. (NCDA Headquarters is closed on Fridays and holidays.) Your membership profile is available when you Login.