2017 Keynote Speakers
The Joy of Career Theory & Practice – A 'Whistle While You Work' Case Presentation Panel
Dr. Nancy Schlossberg, Dr. Kevin Glavin, and Dr. Michael Hall
We have benefitted from and used the outstanding work of Donald Super, John Holland, and other legends in the theory and practice of career development. But there are others who have added (and continue to add) to our lexicon and approaches to serving our students and clients. In this opening keynote, you will experience case presentations applying the ideas and techniques of Transition theory, Narrative and Constructivist approaches, and Integrative Life Planning. Our esteemed panelists will apply their skills by exploring the life and career of someone who has touched the lives of people the world over.
Opening General Session, Wednesday, June 28, 2017, 2:30 pm
Dr. Nancy Schlossberg

Nancy K. Schlossberg taught at Howard University, Wayne State University, and 26 years at the University of Maryland, College Park where she was a tenured full professor. She was the first woman executive the American Council on Education where she started The Office of Women in Higher Education. She has been honored by the American Counseling Association, the American Psychological Association, served as President of NCDA and received the 2016 Teachers College, Columbia University Distinguished Alumni Award. Her ten books focus on mid-life, aging, transitions and coping. She and her book, Retire Smart, Retire Happy, were the focus of a 90-minute PBS special, "Retire Smart, Retire Happy." Her new book, Too Young to be Old, focuses on the transitions we make as age.Dr. Schlossberg has delivered more than 100 keynote addresses. She has been quoted in Time Magazine, the cover story in USA Today, the New York Times, Wall Street Journal, Sarasota Herald Tribune, Reader's Digest, Family Circle, Better Homes and Gardens, U.S.News and World, and Consumer Reports.


Dr. Kevin Glavin
Dr. Kevin Glavin is an Associate Clinical Professor in the Master's in Clinical Mental Health Counseling program at the University of Colorado Denver. He holds a Doctorate in Counselor Education and Supervision, a Master's in Business Information Technology Systems, and a Bachelor's in Mathematics and Economics. Dr. Glavin specializes in Career Counseling, Research in Counseling, and the Integration of Technology and Counseling. He has taught for several universities and government institutions, including Northeastern Ohio Universities Colleges of Medicine, Australian Catholic University, University of Colorado at Boulder, and NASA. He is a former president of the Ohio Career Development Association, and currently serves as Editor for the Journal of Employment Counseling. Dr. Glavin has published in several ACA journals and delivered numerous workshops and presentations at state, national, and international conferences. Dr. Glavin's current program of research examines the use of storytelling techniques to help individuals explore and engage in Life Designing for Career Construction.

Dr. Michael Hall
Michael E. Hall, a counseling professional (PhD, Counseling Psychology), maintains an independent organizational career management practice specializing in leadership development, job-loss grief, couple's life-career integration, retirement, and spirituality (Judeo-Christian) issues. Leadership in the careers field includes participation on editorial boards (CDQ and JVB), NCDA committees and Global Conference trainer. The Charlotte, NC-based counseling, coaching, and consulting practice is accessed at careerenhance@carolina.rr.com.
---
The Joy of NOT Working!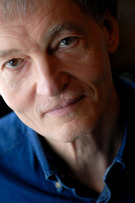 Ernie J. Zelinski, Author
Ernie J. Zelinski is an international best-selling author, prosperity life coach, innovator, and unconventional career expert. He has helped hundreds of thousands of individuals from all walks of life in their major career transitions and retirement planning through his life changing books.
Ernie's fifteen creative works — published in twenty-two languages in twenty-nine countries — have sold over 950,000 copies worldwide. His retirement bestsellers The Joy of Not Working and How to Retire Happy, Wild, and Free together have sold over 600,000 copies and have been featured in major international media such as USA TODAY, Washington Post, Oakland Tribune, Toronto Star, and Boston Herald.
Ernie is an innovative ex-corporate worker who was blessed to have been fired from his job as a professional engineer over twenty-five years ago and to have leveraged his many years of struggles without a real job into a lifestyle of personal and financial freedom.
Ernie's core message — that we all can be more creative and really live life the way it was meant to be lived — is at the heart of all his work. Ernie has dedicated his life to helping individuals pursue their dream careers and at the same time create a better work/life balance in their lives. Thousands of individuals have contacted Ernie by phone, letters, and e-mails about how they have experienced inner renewal and personal growth as a result of reading one of his bestselling books.
Ernie has a B.Sc. in Engineering and a Masters in Business Administration from the University of Alberta. He has maintained a four- to five-hour workday for many years and doesn't like to work in any month that doesn't have an "r" in it. Being one of the first Canadian digital nomads, he hangs around with his laptop in his favorite coffee shops in Edmonton, Toronto and Vancouver, where he writes all his books.
Second General Session, Thursday, June 29, 2017, 9:30am
---
All Flavor No Grease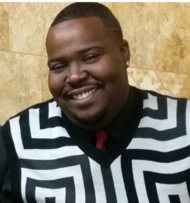 Keith Garrett
Owner & Chef, AllFlavorNoGrease


Since his childhood, Keith Garrett has had an eye for entrepreneurship. Born and raised in Watts, CA Keith started his entrepreneurship journey early, creating his own candy business during his years at Gomper Middle School. After graduating as Valedictorian from the Maxine Waters Development Preparation Center, Keith decided to pursue his entrepreneurial skills through "street" methods. This changed when Keith came to the personal revelation that he had more to offer this city than what he was currently doing. He prayed to God for an answer and God spoke to Him, encouraging him to continue with something he's known his entire life, business ownership.
Once Keith decided to turn his life around, he opened up a local candy house. This candy house was a safe location in the city where both children and adults can revel in some of their favorite snacks and treats. While in the shop one afternoon, one of Keith's friends jokingly suggested he sell other items besides convenience store snacks. The idea sparked something in Keith and he decided to pursue getting his license to make food on-site. This is where AFNG was born.
Since it's opening AFNG has received tremendous success. AllFlavorNoGrease has seen more than 50M video views across social media through engaging videos of the food and inspirational messages. Keith and his famous quesadillas were recently featured on KTLA-TV (Los Angeles). His client list includes such celebrities as Matt Barnes (NBA All-Star), Shaunie O' Neal (Basketball Wives LA) and Bow Wow/Shad Moss. AFNG has also been a major player at such events as:
OozeFest 50,000+ in attendance over 2 days
Matt Barnes Charity event 3,500 in attendance
The Block Urban Gastronomy Experience 5,000+ in attendance
AFNG continues to promote Food, God, and Positivity everyday not only through yummy clips on social media but by setting its eyes on the future. AFNG looks forward to give weekly cooking lessons to the children in the Watts and surrounding communities, owning several food trucks – helping promote job growth in the city and starting an AFNG franchise from restaurants to merchandise. The future continues to get bigger and brighter for AFNG. Through national recognition of the their food, partnering with tastemakers and influencers, non-profit organizations for charity events and by keeping the community engaged and entertained by his recognized slogan, "See ya on the ocho," AllFlavorNoGrease is a brand that is on the rise.
Closing Session, Friday, June 30, 2017, 11:00am
Save
Save
Save
Sponsors
---

Mark your calendar for future Conferences:

2018 NCDA Conference
June 21-23, 2018
Phoenix Convention Center
& Hyatt Regency
Phoenix, Arizona
Pre-Conference Sessions:
June 20, 2018
2019 NCDA Conference
June 27-29, 2019
Marriott Marquis Hotel
Houston, Texas
2020 NCDA Conference
June 30-July 2, 2020
Hilton Minneapolis Hotel
Minneapolis Minnesota
2021 NCDA Conference
June 30-July 2, 2021
Marriott Marquis Hotel
Atlanta, Georgia