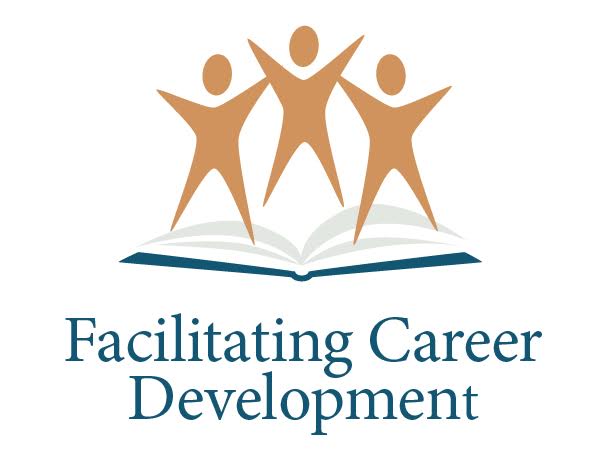 Facilitating Career Development
Find an Instructor
Glossary of Terms
Becoming an Instructor
Levels of the NCDA Career Development Facilitator Training Program
Facilitating Career Development Training
Training provides individuals with relevant skills and knowledge to assist others in planning careers and obtaining meaningful work.
Certification is not required to perform services as a Career Services Provider but certification is highly recommended.
GCDF® (Global Career Development Facilitator) Certification
Certification is issued by the Center for Credentialing and Education (CCE). CDF is a registered certification mark exclusively owned and controlled by CCE. CCE does not sponsor, and it not affiliated with, any activities performed, or programs administered, by the NCDA.
Upon successful completion of an NCDA Training Program, one may apply for certification through CCE.
Certification is based on the individual participating in a CCE approved training. Individual must also meet education and experience requirements as indicated on CCE's GCDF application (www.cce-global.org).
Certification is limited to those participants who attend training from a certified instructor.
Certification is for 5 years with recertification requirements of continuing education.
There is an annual maintenance fee to maintain GCDF certification.
Trainings are provided through, but not limited to, Universities, Colleges, Government Agencies, and Private Providers.
NCDA Instructor/eLearning Specialty
Selected through an application process. Selection is based on education, experience, adult training abilities, and commitment.
Applicants must meet minimum qualifications as indicated on NCDA website.
Instructors must successfully complete an Instructor Certification Workshop given by a certified NCDA Master Trainer to become instructor certified.
Certification is provided through NCDA upon successful completion of the training.
To maintain your NCDA Facilitating Career Development instructor certification you must either join the NCDA Instructor Registry, or maintain a GCDF Certification through CCE, or be on an equivalent registry requiring a master's degree in counseling with study in career development.
The NCDA Registry offers:
Advertisement of Facilitating Career Development classes on the NCDA Website
Automatic receipt of updates to curriculum
Your name appears on the registry as a nationally certified instructor
You will receive notifications of any updates or changes to rules and notification of upcoming available trainings and conferences
For students of the certified instructor to be eligible for the GCDF certification, the Facilitating Career Development training must total 120 hours. These hours can be a combination of 80 hours of classroom training and 40 hours of homework and outside activities
NCDA Facilitating Career Development Master Trainer
Master Trainers are current Facilitating Career Development Instructors selected through an application process. Selection is based on regional location, commitment, and instructor experience.
Training is scheduled on an "as needed" basis. No trainings are scheduled at this time. Please visit the Training Calendar for complete application forms.
NCDA will notify everyone on the NCDA Instructor Registry about future training.
There are currently 37 NCDA Master Trainers throughout the United States.
Certification is for teaching NCDA Facilitating Career Development Instructors.
NCDA offers a Master Trainer registry and a training calendar on the website to assist in recruitment of new NCDA Facilitating Career Development Instructors.