A Message From Your President...
The COVID-19 virus is still lurking in our communities. The number of new cases is steadily decreasing, thankfully. The added murder in Minnesota and violent protests throughout the country is disturbing and sad to all of us. We can only hope for unity, peace, and health in the coming weeks.
As we all continue to expand patient volume in our offices, please follow CDC and state guidelines to protect your staff, your patients, and yourself.
I have had the pleasure of participating in ZOOM meetings with several divisions of NYSPMA. Although it is not the same as meeting face to face, It is good to see division members, answer questions, and give updates on behalf of the association. Last week I reported on the transition of officers for NYSPMA scheduled for early July.
I would like to give a special thanks to Past President, Dr. Paul Liswood. He has accepted the Board of Trustees' invitation to remain on the board for one more year. According to our bylaws, we cannot elect a new board member without a face to face election. Dr. Liswood will fill that position. This will allow Dr. Liswood to continue his work with our Fall Prevention Project and other public health initiatives. He is extremely knowledgeable and talented. Dr. Liswood always has the best interest of the membership and association on every issue the board faces.
Year-end reports will be available soon. Normally, year-end reports are presented at the House of Delegates. These reports will be available on our website within the members-only portal. The year-end financial report is available now on the website on the "2020 Year-End Reports" section of the myNYSPMA portal. It can also be downloaded here. The association finances are still in good shape. We ended the year with a surplus of about $90,0000, largely thanks to a much more cost-effective Marriott contract for NY21 and savings from canceled events (including APMA's HOD in Washington DC).
REMINDER
DUES INVOICES HAVE BEEN DELAYED FOR THE FIRST QUARTER. THE DUES WILL BE DISCOUNTED BY 25% THIS YEAR INVOICES WILL BE SENT OUT AT THE END OF JUNE. THANK YOU IN ADVANCE FOR YOUR MEMBERSHIP IN THE ASSOCIATION.
I have had several conversations with BOT member, Dr. Emilio Goez. He is the residency director at St. Barnabas hospital in the Bronx. This is a level one trauma center. This hospital has discharged over 600 patients who were COVID positive. The podiatry residents were on the front lines treating these sick patients. The department of medicine sent a letter of thanks and gratitude especially for the care provided by the podiatry residents. The podiatry residents played an extremely large roll in helping to save the lives of so many sick patients. On behalf of the entire NYSPMA, I would like to thank the graduating residents from St. Barnabas. Drs. Cerise Adams, Albert Lee, Juanita Rufran, Mia Consentino, and Kenson Miyaka.
I will be mentioning the others next week. This is just one of many hospitals with Podiatry residents caring for patients on the front lines during this pandemic. I would like to hear from other residency directors so that we can acknowledge these brave residents. Thank you again and your future is bright.
Have a good week stay safe.
Dan Keating DPM
President NYSPMA
---
Help Advance Podiatry by taking this Telemedicine Survey!
One of our members, Dr. Robert Fridman, has developed a survey on DPM use of telemedicine services and I invite you to participate in this short survey. He is working with public health grad students at GW University, Columbia University, and one of William Spielfogel's residents at Northwell Health. Surveys like this can be useful in advancing our scope and practice in the future.
The survey can be accessed HERE.
---
Showcase your Media Activity on NYFOOTHEALTH!
Two years ago, NYSPMA created a wonderful consumer website, NYFOOTHEALTH and would like to enhance it by adding any press activity (i.e.media interviews, podcasts, etc) with which our members have been involved. The Public Education and Information Committee, chaired by Dr. Stephanie Hook, will review all material prior to us posting it. We will also push out on NYFOOTHEALTH's other social media feeds. We know several members have been tapped by various media outlets for podiatric related conditions for the general public. We would love to have the opportunity to collectively showcase and advance the profession while educating the public about podiatry and foot health.
Please copy and paste this on your Facebook page.
We would like to invite everyone to "like" NY Foot Health's Facebook page. https://www.facebook.com/NYFootHealth/ With NY Foot Health, New Yorkers have a resource for foot and ankle health care information. Our organization gives you access to expert advice for all podiatric care and treatment from the podiatrists of the New York State Podiatric Medical Association (NYSPMA).
Check out our website for a free newsletters sign up and read our blog page too. NYFootHealth.com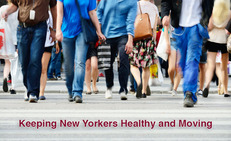 Image to include
---
NYSPMA Legal Tip: COVID Resources

By: Matthew S. Feldman, Esq., General Counsel
New York State Podiatric Medical Association
Re-Opening waiver to use in your practice.
Read Matthew Feldman's summary & comments on the details of Gov. Cumos 4/28/2020 press conference regarding "unpausing".
Access this legal tip by visiting our COVID-19 provider resource page and looking under the

legal resources tab.

There are 12 critical steps for each region in NYS to follow.
Additional Resources from Mathew Feldman:
Mr. Feldman is available for legal consultation if needed and can be reached by phone at (716) 852-5875 or by email at MFeldman@feldmankieffer.com
---
Weekly CPR Billing and Coding Tip of the Week: UnitedHealthcare COVID-19 End Date and Billing Guidance

CPR Tip by: Hoda Henein
UnitedHealthcare COVID-19 End Date and Billing Guidance
The following resources will help you quickly reference the effective dates for UnitedHealthcare's temporary benefit, program and procedure changes related to COVID-19, as well as billing guidelines for services such as COVID-19 testing, treatment and telehealth.
Program Date Summary
The Summary of COVID-19 Dates by Program outlines the beginning and end dates of program, process or procedure changes that UnitedHealthcare implemented as a result of COVID-19. Full details of these changes, including applicable benefit plans and service information, can be found online. Please be aware of the following key dates:
June 1 – All currently effective prior authorization requirements and site of service reviews resume.
June 30 – Claims with a date of service on or after Jan. 1, 2020 will not be denied for timely filing if submitted by June 30, 2020.
July 24 – COVID-19 telehealth service coverage and related cost-share waivers for Individual and fully insured Group Market health plan members are extended through July 24, 2020. UHC will adhere to state regulations for Medicaid plans.
Sept. 30 – Cost-share is waived for Medicare Advantage members for both primary and specialty office care visits, including telehealth, through Sept. 30, 2020.
---
[New Benefit!] Student Loan Consolidation for NYSPMA/PICA Members in Partnership with MassMutual and Commonbond.
We are excited to announce a new program with PICA, CommonBond, and MassMutual. The NYSPMA Board approved this program back in January after working on it with PICA over the past year. This exciting new pilot program is open to members of NYSPMA and PICA policyholders and allows them to refinance their student loans at a lower rate. Please CLICK HERE to talk directly with a financial advisor about your loan or CLICK HERE to view your rates.
---
NYSPMA PPE Drive
NYSPMA is calling on its membership to help save lives. If you have any PPEs that are not vital to your practice (even a few boxes) CLICK HERE for information on how to donate. If you or your hospital is in need- please reach out to staff member, Sonia Lunn, at slunn@nyspma.org. Unopened boxes are preferred, but the situation is dire and our partner organization, PPE2NYC, is now accepting open boxes as well (open boxes with remaining UNUSED supplies). Supplies needed at this time include masks, gloves, gowns, eye protection, face shields, thermometers, or hand sanitizer. Thank you for helping us protect our membership and the NY healthcare provider community in this unprecedented time.
---
Webinars & Remote CME Opportunities
Upcoming
NEMO Health Upcoming Seminar
NEMO Health would like to invite all of the NYSPMA members (both existing and potential TRAKnet users) to their TRAKnet 2020 Livestream Seminar which will be held on Friday, June 19th.
Register Here: https://traknet2020livestream.eventbrite.com
CMEonline COVID Webinars
Use the code "NYSPMA" for $20.00 off registration fees.
"Centers for Medicare & Medicaid Services (CMS) has broadened access to Medicare telehealth services so that beneficiaries can receive a wider range of services from their doctors without having to travel to a healthcare facility. "
There are some important points that you need to know about providing, documenting, and billing telehealth services.
The webinar on Sunday will go over all of these points and will end with a round table discussion with what should be a very lively Q and A session.
[Free for NYSPMA Members] NYSPMA Fall Prevention Training-
Our fall prevention webinar is ready to be viewed. I am encouraging everyone to view this course for free CME, as we are doing this in cooperation with the Department of Health, as partners in the prevention agenda. Please take advantage of this member benefit, and help advance podiatry and add this important service to your practices. ACCESS THE WEBINAR HERE.
[Recorded Podcast] Essential Adaptations, Your Post-COVID Survival Strategies, with Dr. Guiliana & Dr. Frederick.
Provided by NEMO Health
[Free] PICA Webinar Library- Free Recorded Online Webinars-
CLICK HERE to View Webinars
[Free] NYS-Compliant Opioid Prescriber Training-
DPMs who took this 3-year training in 2017, when this new training requirement was introduced, will need to re-train in 2020
Complete your minimum of three (3) hours of course work or training in pain management, palliative care and addiction for prescribers with online courses through the University of Buffalo or Boston University - free of charge. Use the links below for the course work.
---
Not receiving helpful weekly tips from NYSPMA yet?
Your NYSPMA team sends out weekly texts including helpful content such as practice management tips, legal tips, CPR tips, association news, legislative updates, and more. You can always opt-in and opt-out at any time!
Text "NYSPMA" to 8449476386 to sign up!
---
Tickets at Work
Helping Employees During the Coronavirus Pandemic
Tickets at Work is establishing new partnerships daily to provide your employees with discounts on everything they need during this difficult time, including 50% off on:
home technology
grocery and wine delivery
television streaming services
health and wellness subscriptions
financial resources
and so much more!
If you haven't signed up yet for an account yet, you can enroll for free using our company code: NYSPMA0617
And to support you personally, we've pulled together a comprehensive list of resources the Human Resources community is using to effectively sustain operations, as well as information that can be shared with employees to help them through their unique situations. Our first topic of the series is: COVID-19 Resources for Businesses and their Employees - Mental, Physical, and Financial Health
---
Featured Member Partner Programs-
Updated Medical Insurance Plans for 2020-New Medicare Supplement!
NYSPMA through Creative Wealth Planning (CWP) offers a variety of medical, dental and eye care insurance with excellent customer service. CWP has just announced a new Medicare Supplement Plan, which can be viewed at www.creativewealthplanning.com/medicaresupplement . Other CWP plans for NYSPMA members can be viewed at www.creativewealthplanning.com/nyspma Creative Wealth Planning, LLC. CWP is an independent insurance brokerage firm with over 35 years of experience, specializing in group and individual medical insurance. CWP can design coverage for you, your dependents, and staff, as well as options for those covered by Medicare. CWP works directly with members to tailor plan options that are best suited to your needs.
---
NYSPMA: Connect on Facebook & Twitter
NYSPMA has a Facebook page and is now on Twitter. These pages provide Association announcements and updates. We are always looking for great news stories to share on our pages. If you've recently been quoted in the media, received an award, launched a new project or have relevant news to share, please email info@nyspma.org.

Poster for Your Office: We have developed an 8 1/2 x 11 Full-Color Poster/Flyer that can be displayed in your office to encourage your patients to visit our consumer site, www.nyfoothealth.com, to stay up to date on the latest foot health news and get updates on diabetes, bunions, heel pain...and more.