A Message From Your President...
Hi Everyone,
I hope everyone is safe and healthy. The COVID-19 VIRUS has not left us but we continue to see signs of improvement. Some areas upstate are now entering phase 4 reopening. There are fewer cases and hospitalizations and this is good news for all of us.
We must continue to protect ourselves, our staff, and our patients. We all know this includes social distancing and proper use of masks. The best choice in masks are N95 or KN95 masks. They are very similar. The N95 mask is rated by US standards and the KN95 mask is rated by Chinese standards. BOTH trap at least 95% of particles as small as 0.3 microns. It has been reported that the COVID -19 Virus measures 0.1 microns in size. These masks trap smaller particles and likely at a high percentage but not 95%. These 2 types of masks capture the highest percentage of these tiny particles. They are much more effective than cloth masks. Any mask does offer some level of protection.
If you need help finding certified PPE suppliers, please contact Sonia Lunn at
slunn@nyspma.org
. Please take advantage of NEMO Health's donation of PPE supplies for all interested NYSPMA members. Use
THIS
link to claim (4) N95 masks and (2) Face Shields.
The state association continues the day to day operations and is available to help members. We are continuing to plan the transition of officers for the state association. Dr. Jim Hanna will begin his term as president likely by the middle of July.
I wish everyone a HAPPY 4TH OF JULY. This United States of America is a great country. We offer freedom and opportunity that does not exist in many other countries. These are difficult times but I remain optimistic that our best days are ahead of us. Please enjoy this holiday weekend with family.
Stay safe and healthy.
Have a great week!
President NYSPMA
---
Weekly CPR Billing and Coding Tip of the Week: CMS Announces COVID-Related MIPS 2020 PY Relief

CPR Tip by: Hoda Henein
CMS announced on June 24 that any clinician "significantly impacted" by the COVID-19 public health emergency may submit an Extreme and Uncontrollable Circumstances Application to reweight any or all MIPS performance categories for the 2020 PY if they choose. This decision was a welcome announcement after the APMA had requested 2020 MIPS flexibilities in communications with CMS.

The application is open now and can be completed online:
Visit the application website
Click "Apply" under "Extreme and Uncontrollable Circumstances Exception Application Window is Now Open"
Choose the "Extreme and Uncontrollable Circumstances Exception Application"
---
NYSPMA Legal Tip: Employer Obligations for Maintaining Records Related to Testing and Infection Risk Mitigation for Personnel.

By: Matthew S. Feldman, Esq., General Counsel
On May 11, 2020, Governor Cuomo announced that the first phase of reopening
would begin on May 15, 2020 in several regions of New York State. As a part of the
reopening process, all New York State businesses, including those that were designated as essential under the Empire State Development Essential Business Guidance, were directed to develop a written Safety Plan detailing the measures they will be taking to prevent the spread of COVID-19 workplace. As essential businesses, all small medical practices in New York State must adopt compliant Safety Plans to prevent the spread of COVID-19 in the workplace.

As medical practices eagerly progress through the reopening process, providers are
tirelessly working to protect the health of their employees by implementing compulsory
screening procedures to monitor and prevent the spread of COVID-19 among employees
in the workplace. Now more than ever, careful record-keeping of private employee health
information is critical to ensure compliance with all relevant federal and state laws and to
mitigate potential liability during the COVID-19 pandemic.
CDC Recommended Screening Protocols For Healthcare Workers
The U.S. Centers for Disease Control Prevention ("CDC") has issued guidance
detailing several recommended strategies for preventing exposure of at-risk patients and
staff to symptomatic COVID-19 positive healthcare workers. The "in-person active"
strategy for monitoring healthcare workers involves requiring all healthcare workers to report
for an in-person evaluation of symptoms and fever prior to each shift. If symptoms
consistent with COVID-19 are reported or observed, healthcare workers are provided with
immediate follow-up actions....
READ THE REST OF THE LEGAL TIP HERE
Additional Resources from Mathew Feldman:
Mr. Feldman is available for legal consultation if needed and can be reached by phone at (716) 852-5875 or by email at MFeldman@feldmankieffer.com
---
Why you Should Enroll Early in NYSPMA Legal Benefits Plan
[New Benefits & Huge Vale]
NYS-Compliant

(Annually Mandated)

Anti-Sexual Harassment Training,
Discounted & Included Legal Counsel
Included Legal Documents, Web Access & More
As General Counsel to NYSPMA and a partner in the law firm of Feldman Kieffer LLP, we are privileged to provide the legal services that support and protect members who enroll in the Legal Benefits Plan ("LBP"). As many members know, the LBP was known as "PPP", before the COVID-19 era redefined PPP as a complex SBA loan and grant program created by The Coronavirus Aid, Relief, and Economic Security (CARES) Act. Since March, when the CARES Act was signed into law, LBP members have availed themselves of our counsel on the impacts of and compliance requirements for this new legislation, including the Provider Relief Funds it made available to most CMS participating providers. We anticipate additional legislative action at the state and federal level in response to the pandemic, and that the coming year will bring new questions and compliance concerns for members, as employers, employees, independent contractors, and potential buyers or sellers of podiatry practices.
As we proceed to discover, adapt and thrive in what our General Counsel emeritus refers to as the "New Abnormal", we are poised to continue assisting members in navigating the challenges associated with practicing podiatry, made more complex by the pandemic. The next LBP plan year commences August 1, 2020, and will remain an important tool and layer of defense for members who enroll, providing access to counsel and important legal benefits as audits resume and employment-related claims spike. Members who enroll during the early enrollment period, on or before July 15, 2020, will receive the following additional benefits:
A one-hour consultation with Feldman Kieffer LLP on legal matters related to the COVID-19 Pandemic.
Forms including an updated Business Associate Agreement and Notice of Privacy Practices for HIPAA compliance purposes.
Updated written sexual harassment policy and training guidelines to comply with NY's new

annual

mandatory requirements for all employers.
Access to legal counsel every single day.
These early-enrollment benefits are in addition to the membership benefits that have always made the plan valuable to members, including legal defense, in accordance with the plan, for:
Reimbursement Demands by an HMO or Insurance Company.
Reimbursement Demands by New York State or Federal Regulatory Agencies including Medicare and Medicaid.
Administrative Proceedings and Investigations before the New York State Education Department, Office of Professional Discipline.
Protection for HIPAA and OSHA complaints and compliance.
Workers' Compensation Administration issues.
Investigation and proceedings before IPRO.
Investigations and proceedings by the OCR (Office of Civil Rights).
Identity theft issues.
New York State Sales Tax Bureau.
New York State Department of Labor Employee Classification Bureau.
Defense of allegations of discrimination before The New York State Division of Human Rights and before The U.S. Equal Employment Opportunity Commission.
VIP Portal exclusively for LBP Members for legal resources you need in your practice.
Interactive Online Sexual Harassment Training for LBP members and their staff offered 2x annually
Concierge billing rates when retaining Feldman Kieffer's professional services in any matter.
Early Enrollment applications are available HERE.
Terms and conditions of participation in the LBP available HERE. (and will be mailed to members).
Please do not hesitate to contact me by email or phone with any questions or concerns.
Matthew Feldman
---
Showcase your Media Activity on NYFOOTHEALTH!
Two years ago, NYSPMA created a wonderful consumer website, NYFOOTHEALTH and would like to enhance it by adding any press activity (i.e.media interviews, podcasts, etc) with which our members have been involved. The Public Education and Information Committee, chaired by Dr. Stephanie Hook, will review all material prior to us posting it. We will also push out on NYFOOTHEALTH's other social media feeds. We know several members have been tapped by various media outlets for podiatric related conditions for the general public. We would love to have the opportunity to collectively showcase and advance the profession while educating the public about podiatry and foot health.
Please copy and paste this on your Facebook page.
We would like to invite everyone to "like" NY Foot Health's Facebook page. https://www.facebook.com/NYFootHealth/ With NY Foot Health, New Yorkers have a resource for foot and ankle health care information. Our organization gives you access to expert advice for all podiatric care and treatment from the podiatrists of the New York State Podiatric Medical Association (NYSPMA).
Check out our website for a free newsletters sign up and read our blog page too. NYFootHealth.com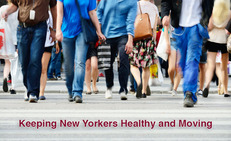 ---
[New Benefit!] Student Loan Consolidation for NYSPMA/PICA Members in Partnership with MassMutual and Commonbond.
We are excited to announce a new program with PICA, CommonBond, and MassMutual. The NYSPMA Board approved this program back in January after working on it with PICA over the past year. This exciting new pilot program is open to members of NYSPMA and PICA policyholders and allows them to refinance their student loans at a lower rate. Please CLICK HERE to talk directly with a financial advisor about your loan or CLICK HERE to view your rates.
---
NYSPMA PPE Drive [NYSPMA has Suppliers if you are in need of these resources].
If you or your hospital is in need- please reach out to staff member, Sonia Lunn, at slunn@nyspma.org.
---
Webinars & Remote CME Opportunities
Upcoming
NEMO Health Upcoming Seminar
NEMO Health would like to invite all of the NYSPMA members (both existing and potential TRAKnet users) to their TRAKnet 2020 Livestream Seminar which will be held on Friday, June 19th.
Register Here: https://traknet2020livestream.eventbrite.com
CMEonline COVID Webinars
Use the code "NYSPMA" for $20.00 off registration fees.
"Centers for Medicare & Medicaid Services (CMS) has broadened access to Medicare telehealth services so that beneficiaries can receive a wider range of services from their doctors without having to travel to a healthcare facility. "
There are some important points that you need to know about providing, documenting, and billing telehealth services.
The webinar on Sunday will go over all of these points and will end with a round table discussion with what should be a very lively Q and A session.
[Free for NYSPMA Members] NYSPMA Fall Prevention Training-
Our fall prevention webinar is ready to be viewed. I am encouraging everyone to view this course for free CME, as we are doing this in cooperation with the Department of Health, as partners in the prevention agenda. Please take advantage of this member benefit, and help advance podiatry and add this important service to your practices. ACCESS THE WEBINAR HERE.
[Recorded Podcast] Essential Adaptations, Your Post-COVID Survival Strategies, with Dr. Guiliana & Dr. Frederick.
Provided by NEMO Health
[Free] PICA Webinar Library- Free Recorded Online Webinars-
CLICK HERE to View Webinars
[Free] NYS-Compliant Opioid Prescriber Training-
DPMs who took this 3-year training in 2017, when this new training requirement was introduced, will need to re-train in 2020
Complete your minimum of three (3) hours of course work or training in pain management, palliative care and addiction for prescribers with online courses through the University of Buffalo or Boston University - free of charge. Use the links below for the course work.
---
Not receiving helpful weekly tips from NYSPMA yet?
Your NYSPMA team sends out weekly texts including helpful content such as practice management tips, legal tips, CPR tips, association news, legislative updates, and more. You can always opt-in and opt-out at any time!
Text "NYSPMA" to 8449476386 to sign up!
---
Tickets at Work
Helping Employees During the Coronavirus Pandemic
Tickets at Work is establishing new partnerships daily to provide your employees with discounts on everything they need during this difficult time, including 50% off on:
home technology
grocery and wine delivery
television streaming services
health and wellness subscriptions
financial resources
and so much more!
If you haven't signed up yet for an account yet, you can enroll for free using our company code: NYSPMA0617
And to support you personally, we've pulled together a comprehensive list of resources the Human Resources community is using to effectively sustain operations, as well as information that can be shared with employees to help them through their unique situations. Our first topic of the series is: COVID-19 Resources for Businesses and their Employees - Mental, Physical, and Financial Health
---
Featured Member Partner Programs-
Updated Medical Insurance Plans for 2020-New Medicare Supplement!
NYSPMA through Creative Wealth Planning (CWP) offers a variety of medical, dental and eye care insurance with excellent customer service. CWP has just announced a new Medicare Supplement Plan, which can be viewed at www.creativewealthplanning.com/medicaresupplement . Other CWP plans for NYSPMA members can be viewed at www.creativewealthplanning.com/nyspma Creative Wealth Planning, LLC. CWP is an independent insurance brokerage firm with over 35 years of experience, specializing in group and individual medical insurance. CWP can design coverage for you, your dependents, and staff, as well as options for those covered by Medicare. CWP works directly with members to tailor plan options that are best suited to your needs.
---
NYSPMA: Connect on Facebook & Twitter
NYSPMA has a Facebook page and is now on Twitter. These pages provide Association announcements and updates. We are always looking for great news stories to share on our pages. If you've recently been quoted in the media, received an award, launched a new project or have relevant news to share, please email info@nyspma.org.

Poster for Your Office: We have developed an 8 1/2 x 11 Full-Color Poster/Flyer that can be displayed in your office to encourage your patients to visit our consumer site, www.nyfoothealth.com, to stay up to date on the latest foot health news and get updates on diabetes, bunions, heel pain...and more.