Complete Story

06/26/2015
Bill to Establish MOLSTs Progresses in Senate
Legislation would authorize end-of-life legal agreements, alter current "do not resuscitate" laws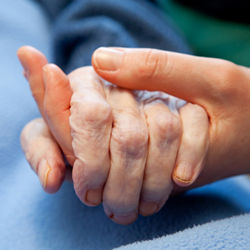 Senate Bill 165, introduced last month by Sen. Peggy Lehner (R – Kettering), would authorize Ohioans to establish patient-centered end-of-life legal documents known as MOLSTs (medical orders for life-sustaining treatment). The bill has had two hearings before the Senate Civil Justice Committee, a key procedural step for passing the General Assembly.
Like "do not resuscitate" (DNR) orders and advanced directives, MOLST forms are designed to clarify patients' wishes when they are unable to communicate them. However, unlike current end-of-life documents, MOLSTs are completed and signed by a physician in consultation with the patient and are designed to be more relevant to a variety of possible medical scenarios.
If the legislation is enacted, Ohio would join many other states that have authorized MOLSTs or are in the process of adopting them.
Ohio ACEP has not taken a position on the bill, but will continue to track its progress since its provisions could potentially affect Ohio's emergency physicians.
---